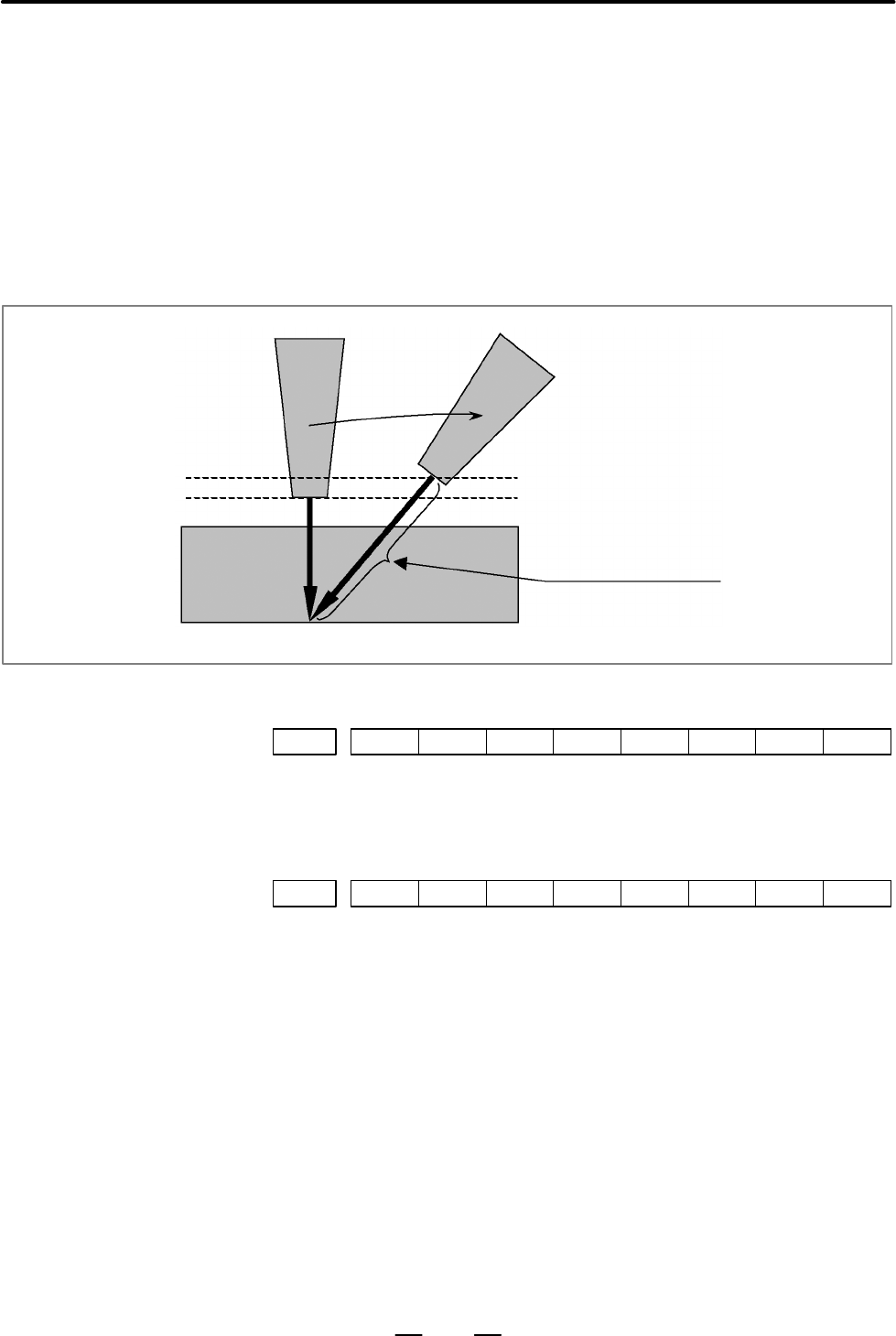 PROGRAMMING
CUTTING FUNCTION
B–63664EN/02
396
If bit 1 (NZB) of parameter No. 15625 is set to 1, the compensation value
in G71R_ is stored in the NC, and it is used for interpolation at the same
time when the move command specified in the next or a subsequent block
is executed. As the R value specified in G71R_, specify the second arm
length compensation value in the attitude for beveling (the angle of the
fifth axis). (See the figure below.)
When machining is performed with the fifth axis attitude kept unchanged,
the beveling command (G71P1) need not be specified. The beveling
command is required when machining is performed by changing the fifth
axis attitude while maintaining the current machining height.
Tool center point TCP
Machining height 2
Machining height 1
Nozzle
Workpiece
Length specified in G71R_
#7
15602
OF2
OF2
Be sure to set this bit to 1 when using this function.
#7
15625
NZB
#0
NZB
Compensation movement by the G71R_ command causes:
0 :
Positioning in that block.
1 :
Interpolation at the same time when a block specifying the next
interpolation movement command is executed.
Specification
Parameter