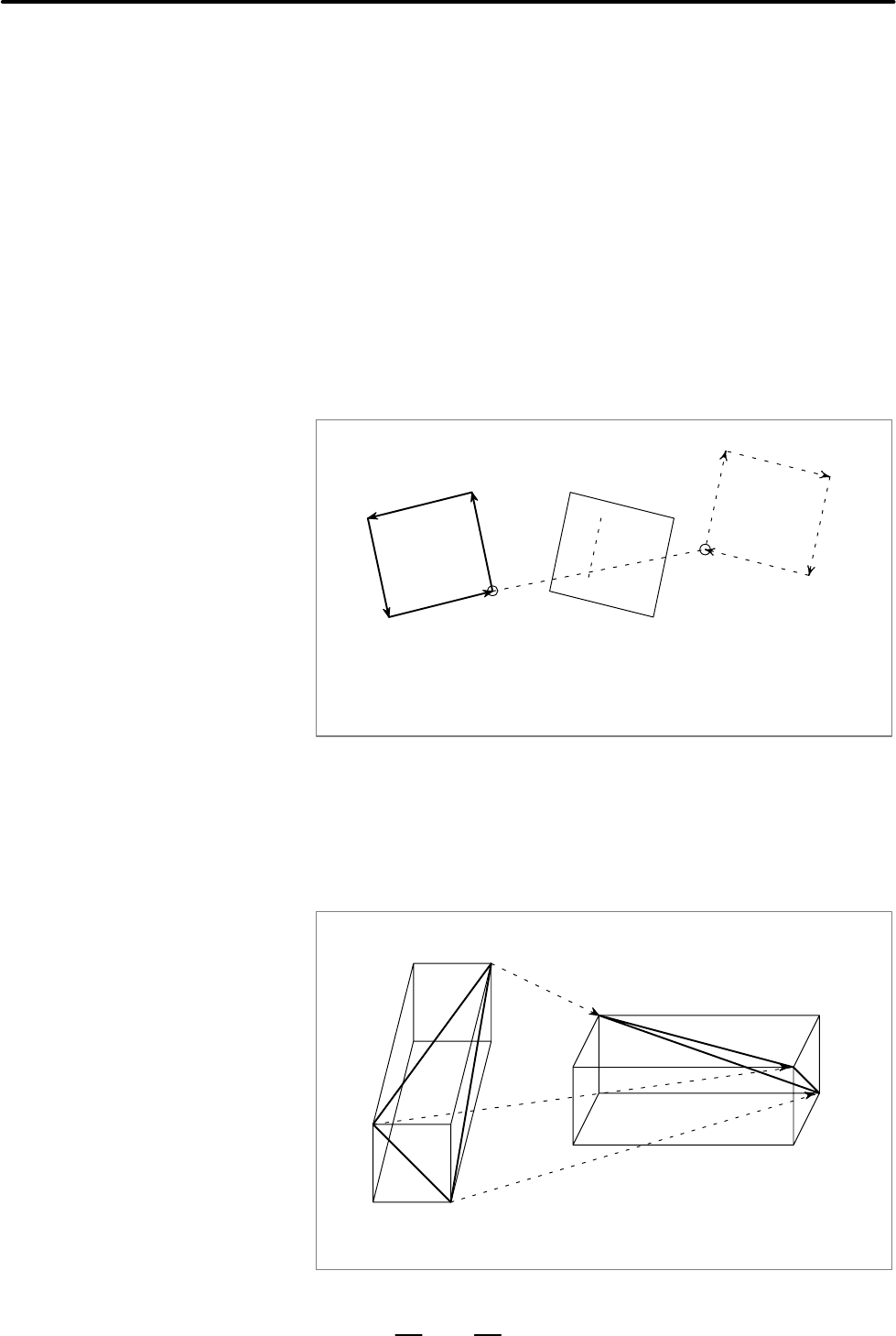 PROGRAMMING
19. THREE–DIMENSIONAL
CUTTING FUNCTION
B–63664EN/02
399
Set the coordinates at the base and target points on the setting screen (see
Part III, "Operation") in advance and specify the above command in the
program.
When the program is executed and the above command is read, transform
processing starts according to the values of the settings.
When the base point before transformation, P0 (X,Y,Z), and target point
after transformation, Q0 (X,Y,Z), are specified, the plane which
perpendicularly bisects the straight line connecting these two points is
obtained as the target plane. On the plane, a mirror image transform is
performed for the program to be transformed.
P0
x,y,z
Q0
i,j,k
Path before
transformation
Target
plane
Path after
transformation
When the three base points before transformation, (P1,P2,P3), and the
target points after transformation, (Q1,Q2,Q3), are specified, the
coordinate system after transformation is obtained. The program to be
transformed moves to the coordinate system.
P1
P2
P3
Q1
Q2
Q3
Explanations
movement transform