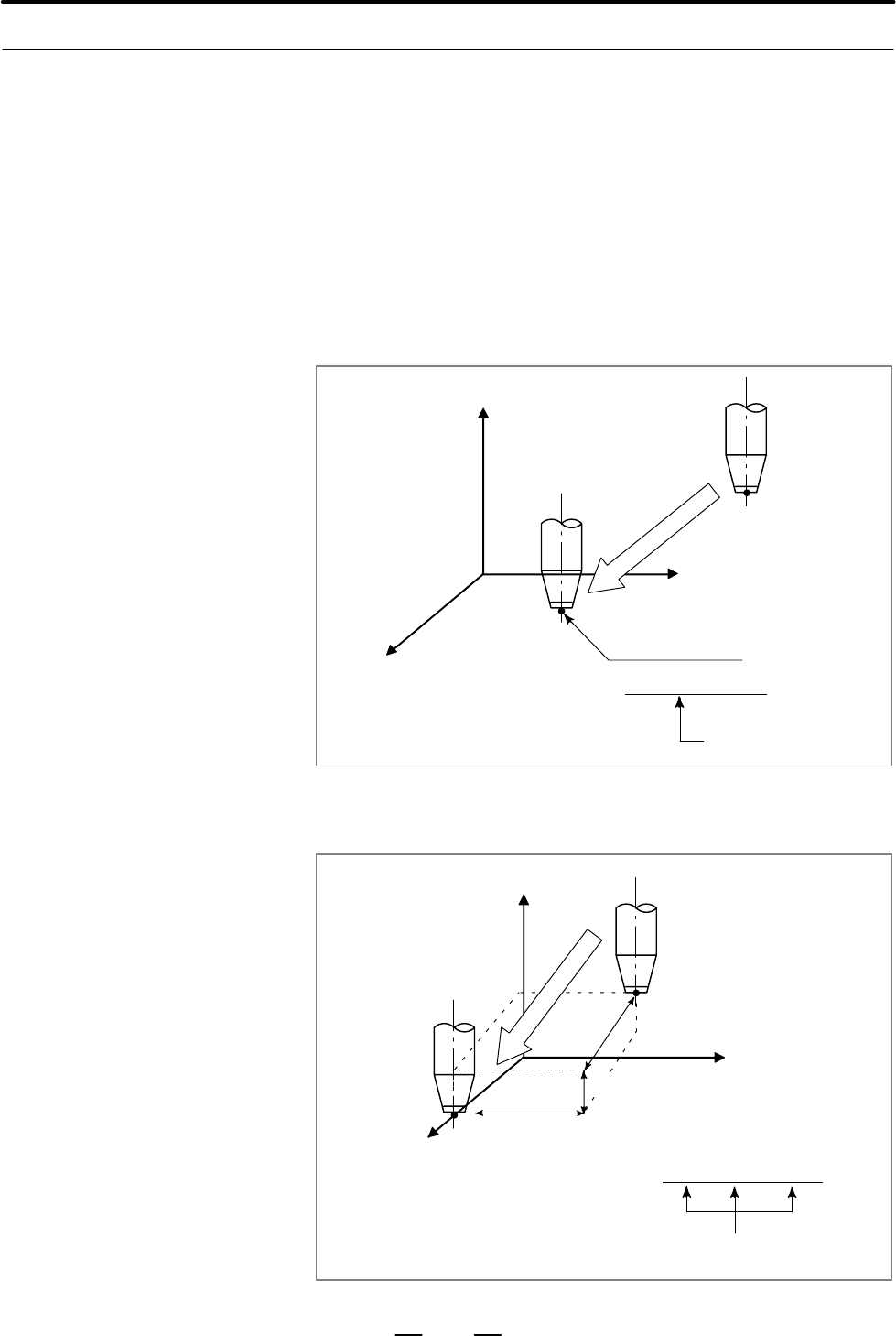 PROGRAMMING
B–63664EN/02
1. GENERAL
19
Coordinate values of command for moving the tool can be indicated by
absolute or incremental designation (See II–9.1).
The nozzle moves to a point at "the distance from zero point of the
coordinate system" that is to the position of the coordinate values.
B(10,30,20)
Y
X
Nozzle
A
Command specifying movement from
point A to point B
Z
Coordinates of point B
Specify the distance from the previous nozzle position to the next nozzle
position.
Y
X
Z
A
B
X=40
Z=–10
G91 X40.0 Y–30.0 Z–10.0
;
Distance and direction for
movement along each axis
Nozzle
Command specifying movement from
point A to point B
Y=–30
1.3.3
How to Indicate
Command Dimensions
for Moving the Machine
Absolute, Incremental
Commands
Explanations
D
Incremental coordinates