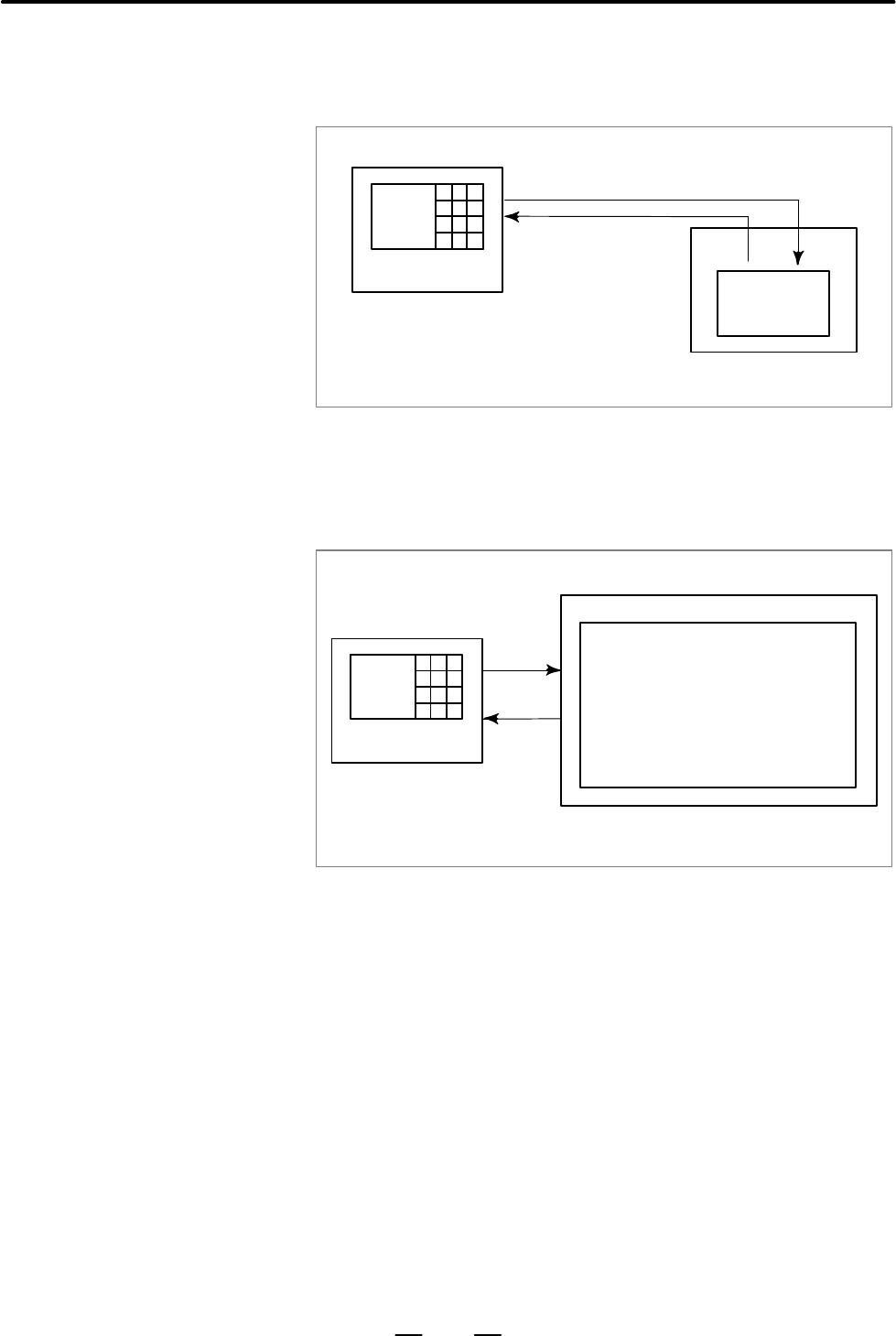 OPERATION
B–63664EN/02
1. GENERAL
425
A new value can be set for the data stored in CNC internal memory on the
screen by key operation, and memory data can be displayed on the screen.
(See Chapter III–11.)
Setting data
Displaying data
Screen
MDI
CNC memory
Keys
Fig.1.6 (a) Displaying and Setting Data
Setting
Display
Screen
MDI
Geometric
compensa-
tion
Tool offset number 1
12.3
25.0
Tool offset number 2
20.0
40.0
Tool offset number 3
DDD

DDD
CNC memory
Wear
compensa-
tion
Keys
Fig.1.6 (b) Displaying and Setting Offset Values
The nozzle has nozzle dimensions (beam diameter and so on).
When a workpiece is processed into a given figure, the nozzle path
depends on the processing conditions. By setting data related to the nozzle
dimensions in CNC memory in advance, the beam path which allows each
nozzle to be used for processing a workpiece into the figure specified in
the program can automatically be generated internally for the same
program under differing processing conditions.
Data related to nozzle dimensions is called the offset value. (See Section
III–11.4.1.)
1.6
DISPLAYING AND
SETTING DATA
Explanations