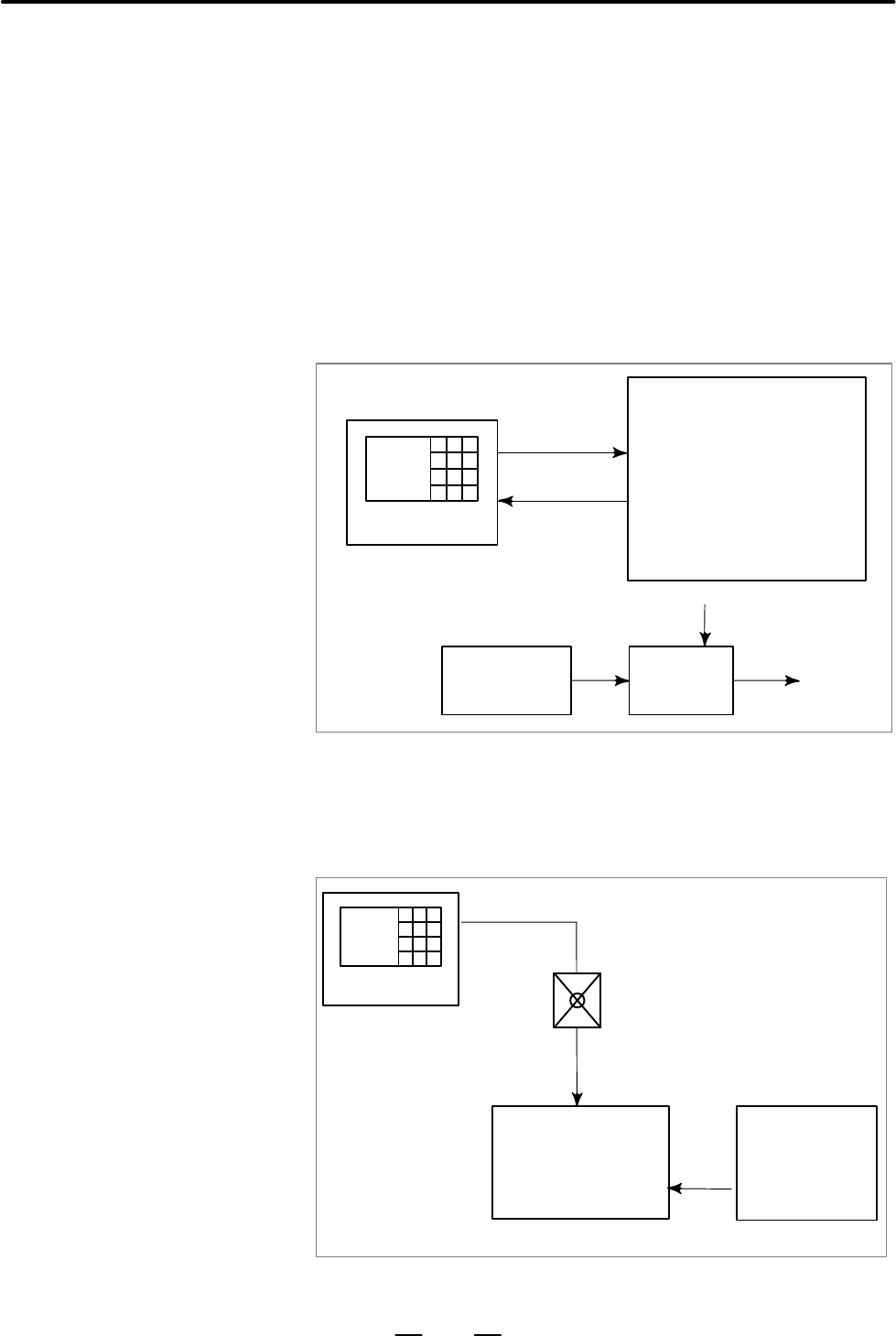 OPERATION
B–63664EN/02
1. GENERAL
427
The CNC functions are compatible with the characteristics of a wide
variety of machines.
For example, the following items can be specified:
D
The rapid traverse rate to be used for each axis
D
Whether the metric or inch system is to be used for the least command
increment.
D
How command multiplication (CMR) and detected multiplication
(DMR) is set
The data which determines the above items is referred to as parameters
(see Section III–11.5.1).
Parameters are machine–specific and differ depending on the machine.
Setting
MDI
Display
CNC memory
Parameters
Rapid traverse rate
Positioning control mode
Reference position return mode
Backlash compensation data
Pitch error compensation data
D
D
D
Program
Automatic
operation
Movement of
the machine
Operating characteristics
Fig.1.6 (e) Displaying and Setting Parameters
A key can be set so that a program, offset value, parameter, or setting
cannot be stored, modified, or deleted unintentionally.
This key is called a data protection key. (See Section III–11.)
Programs
Offset values
Parameters
Settings
Setting data
Machine operator's
panel
Screen
Key
key
MDI
Signal
Protection key
Storing and setting is disabled.
CNC memory
Fig.1.6 (f) Data Protection Key
parameters