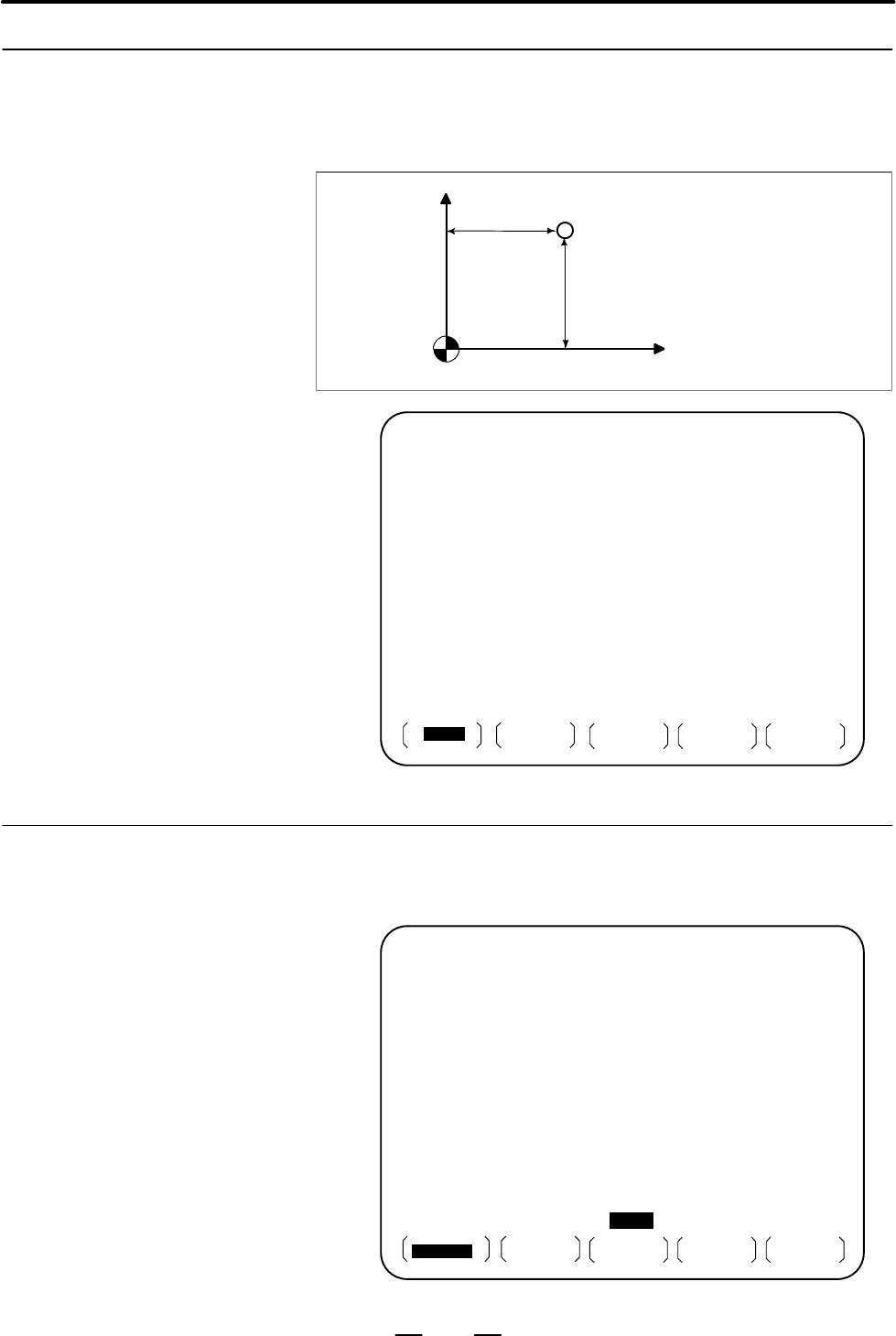 OPERATION
B–63664EN/02
1. GENERAL
429
The current position of the nozzle is displayed with the coordinates in
each coordinate system.
The distance from the current position to the target position can also be
displayed. (See Sections III–11.1.1 to III–11.1.3.)
Y
X
x
y
Workpiece coordinate system
O0003
N00003
(OPRT)
MEM
19 : 47 : 45
RUNTIME
0H41M
CYCLE TIME
0H 0M22S
ABS
ACTUAL POSITION (ABSOLUTE)
If a problem occurs during the operation, the corresponding error code and
alarm message are displayed on the screen. (See Section III–7.1.)
See Appendix G for details of the error codes.
MEM STOP
*
19 : 55 : 22
>_
ALM
ALARM
ALARM MESSAGE
1.7.2
Current Position
Display
1.7.3
Alarm Display