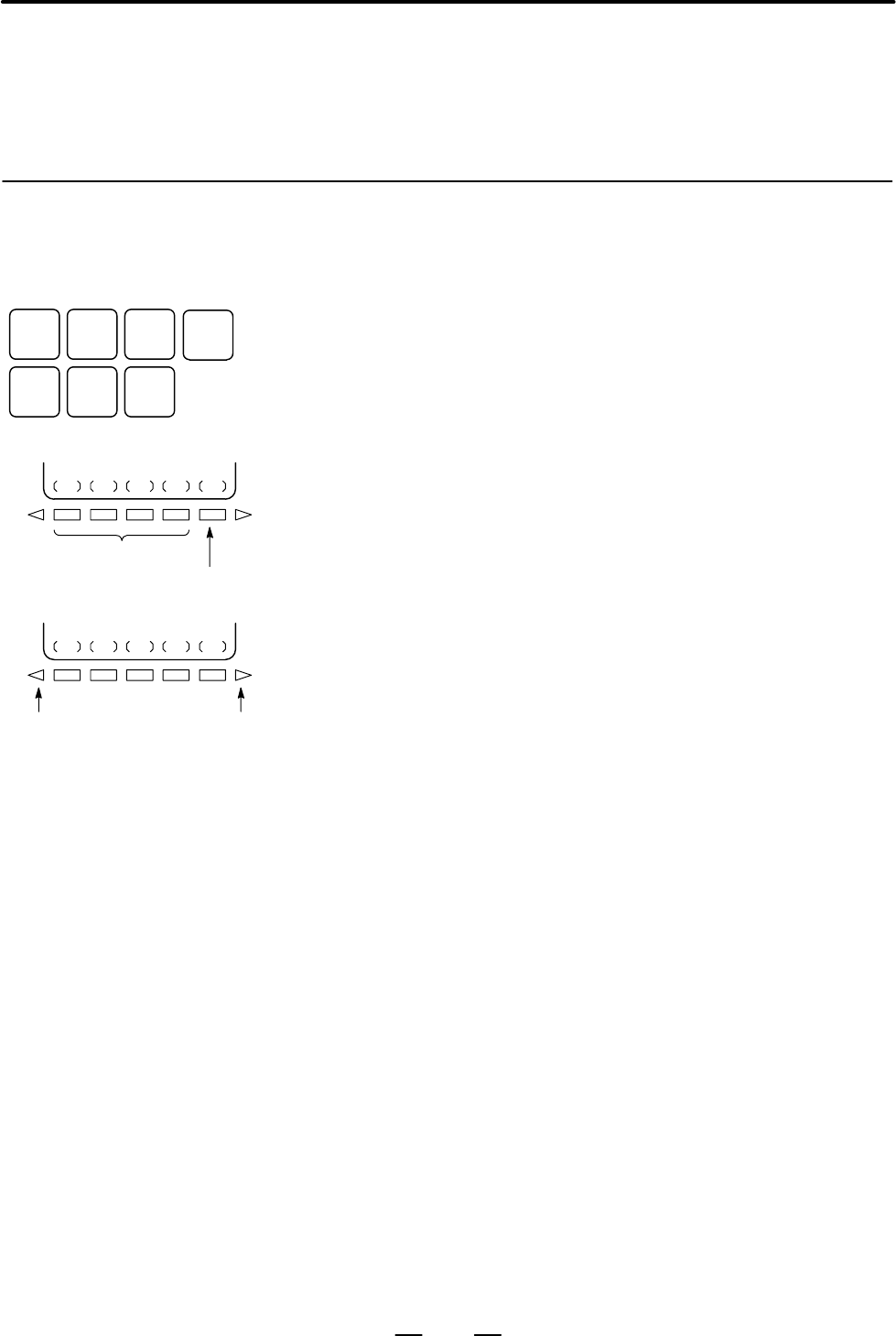 OPERATION
2. OPERATIONAL DEVICES
B–63664EN/02
440
The function keys are used to select the type of screen (function) to be
displayed. When a soft key (section select soft key) is pressed
immediately after a function key, the screen (section) corresponding to the
selected function can be selected.
1
Press a function key on the MDI panel. The chapter selection soft
keys that belong to the selected function appear.
2
Press one of the chapter selection soft keys. The screen for the
selected chapter appears. If the soft key for a target chapter is not
displayed, press the continuous menu key (next–menu key).
In some cases, additional chapters can be selected within a chapter.
3
When the target chapter screen is displayed, press the operation
selection key to display data to be manipulated.
4
To redisplay the chapter selection soft keys, press the return menu
key.
The general screen display procedure is explained above. However,
the actual display procedure varies from one screen to another. For
details, see the description of individual operations.
2.3
FUNCTION KEYS AND
SOFT KEYS
2.3.1
General Screen
Operations
OFFSET
SETTING
PROG
POS
SYSTEM
GRAPH
MESSAGE
Function keys
(OPRT)
Chapter selection
soft keys
Operation
selection
key
Return menu key
Continuous menu key
CUSTOM