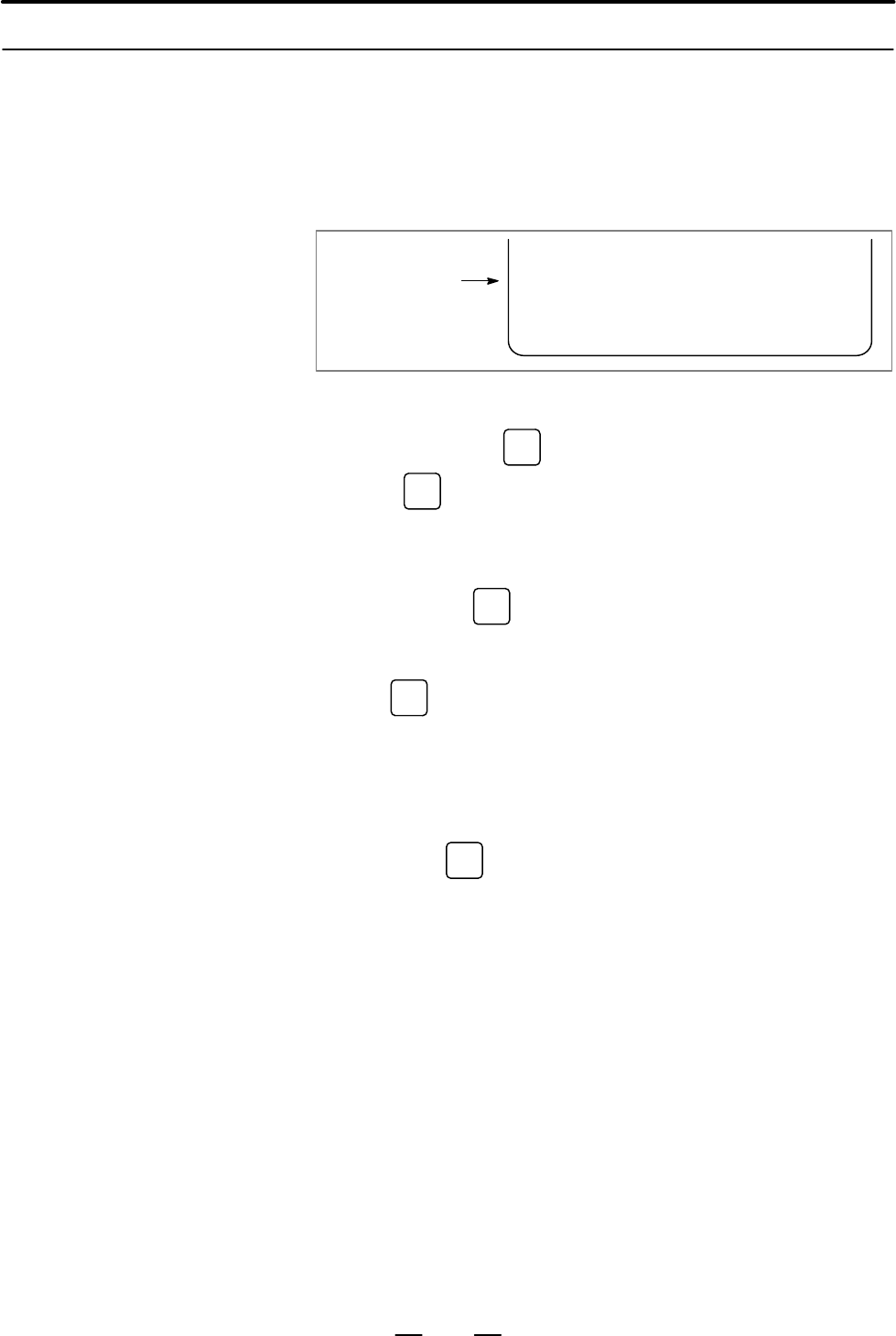 OPERATION
2. OPERATIONAL DEVICES
B–63664EN/02
460
When an address and a numerical key are pressed, the character
corresponding to that key is input once into the key input buffer. The
contents of the key input buffer is displayed at the bottom of the CRT
screen.
In order to indicate that it is key input data, a ">" symbol is displayed
immediately in front of it. A "_" is displayed at the end of the key input
data indicating the input position of the next character.
Key input buffer display
[ ] [ ] [ ] [ ] [ ]
Fig.2.3.4 Key input buffer display
To input the lower character of the keys that have two characters inscribed
on them, first press the
SHIFT
key and then the key in question.
When the
SHIFT
key is pressed, "_" indicating the next character input
position changes to "~". Now lowercase characters can be entered (shift
state).
When a character is input in shift status the shift status is canceled.
Furthermore, if the
SHIFT
key is pressed in shift status, the shift status is
canceled.
It is possible to input up to 32 characters at a time in the key input buffer.
Press the
CAN
key to cancel a character or symbol input in the key input
buffer.
(Example)
When the key input buffer displays
>N001X100Z_
and the cancel
CAN
key is pressed, Z is canceled and
>N001X100_
is displayed.
2.3.4
Key Input and Input
Buffer