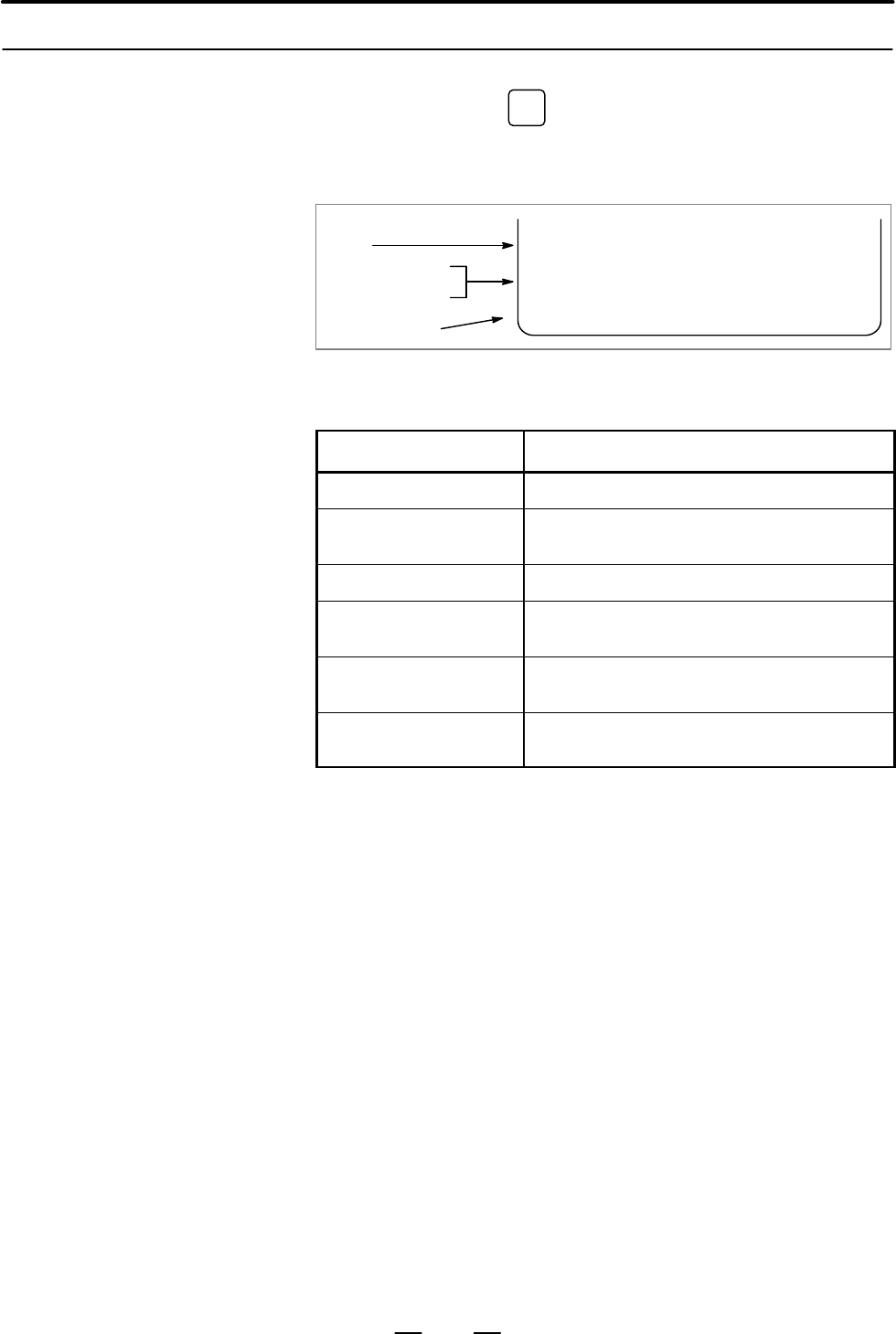 OPERATION
B–63664EN/02
2. OPERATIONAL DEVICES
461
After a character or number has been input from the MDI panel, a data
check is executed when
INPUT
key or a soft key is pressed. In the case of
incorrect input data or the wrong operation a flashing warning message
will be displayed on the status display line.
Warning message
display
Display of key input
buffer
Soft key display
Status display
[ ] [ ] [ ] [ ] [ ]
>_
Fig.2.3.5 Warning message display
Table 2.3.5 Warning Messages
FORMAT ERROR
The format is incorrect.
WRITE PROTECT
Key input is invalid because of data protect key
or the parameter is not write enabled.
DATA IS OUT OF RANGE
The input value exceeds the permitted range.
TOO MANY DIGITS
The input value exceeds the permitted number
of digits.
WRONG MODE
Parameter input is not possible in any mode
other than MDI mode.
EDIT REJECTED
It is not possible to edit in the current CNC
status.
2.3.5
Warning Messages