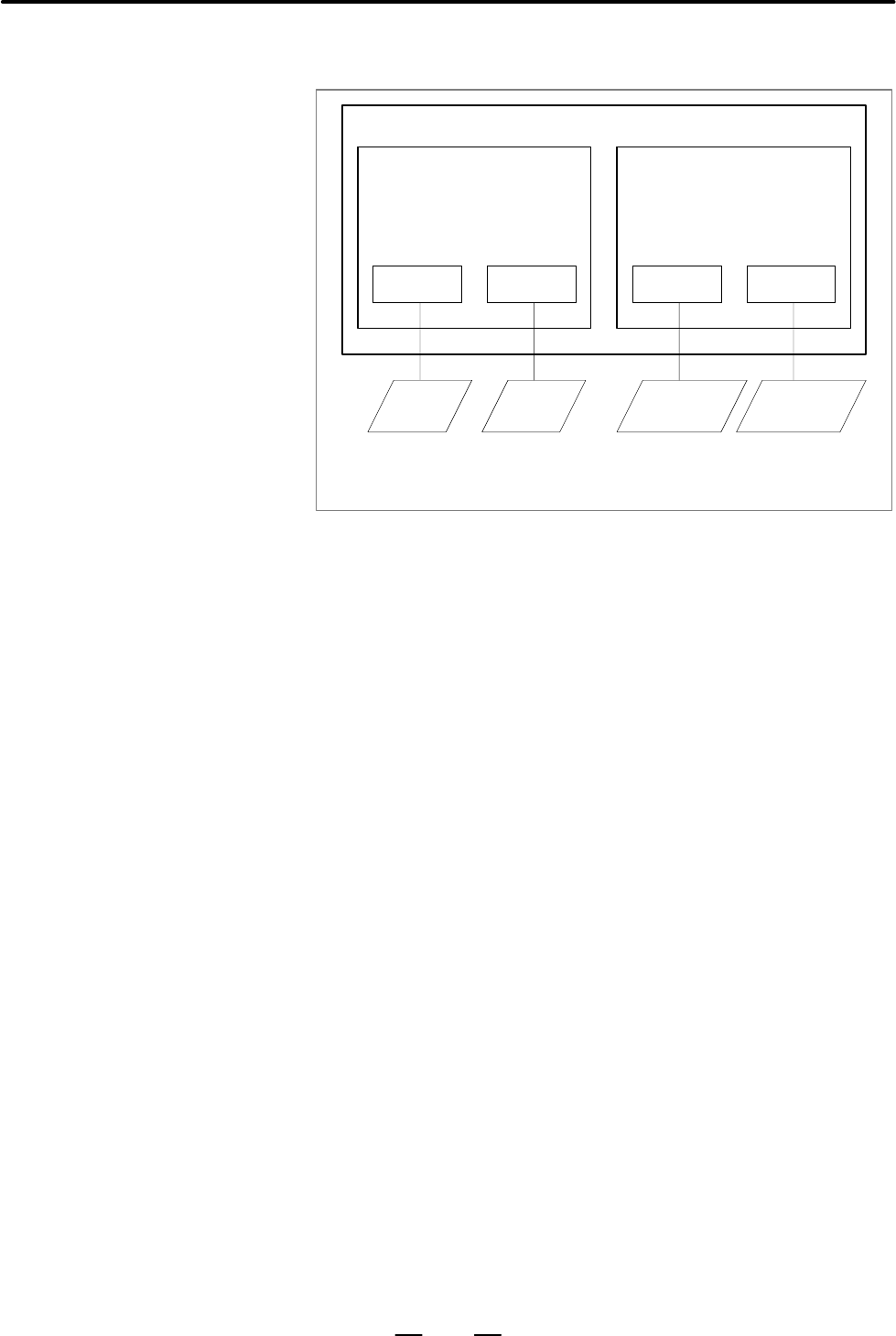 OPERATION
2. OPERATIONAL DEVICES
B–63664EN/02
464
Before an external input/output device can be used, parameters must be
set as follows.
CNC
MAIN CPU BOARD
OPTION–1 BOARD
Channel 1
Channel 2
Channel 3
RS–422RS–232–CRS–232–C
RS–232–C
Reader/
puncher
Host
computer
Host
computer
Reader/
puncher
I/O CHANNEL=0
or
I/O CHANNEL=1
I/O CHANNEL=2
I/O CHANNEL=3
I/O CHANNEL=3
CNC has three channels of reader/punch interfaces. The input/output
device to be used is specified by setting the channel connected to that
device in setting parameter I/O CHANNEL.
The specified data, such as a baud rate and the number of stop bits, of an
input/output device connected to a specific channel must be set in
parameters for that channel in advance.
For channel 1, two combinations of parameters to specify the input/output
device data are provided.
The following shows the interrelation between the reader/punch interface
parameters for the channels.
Parameter