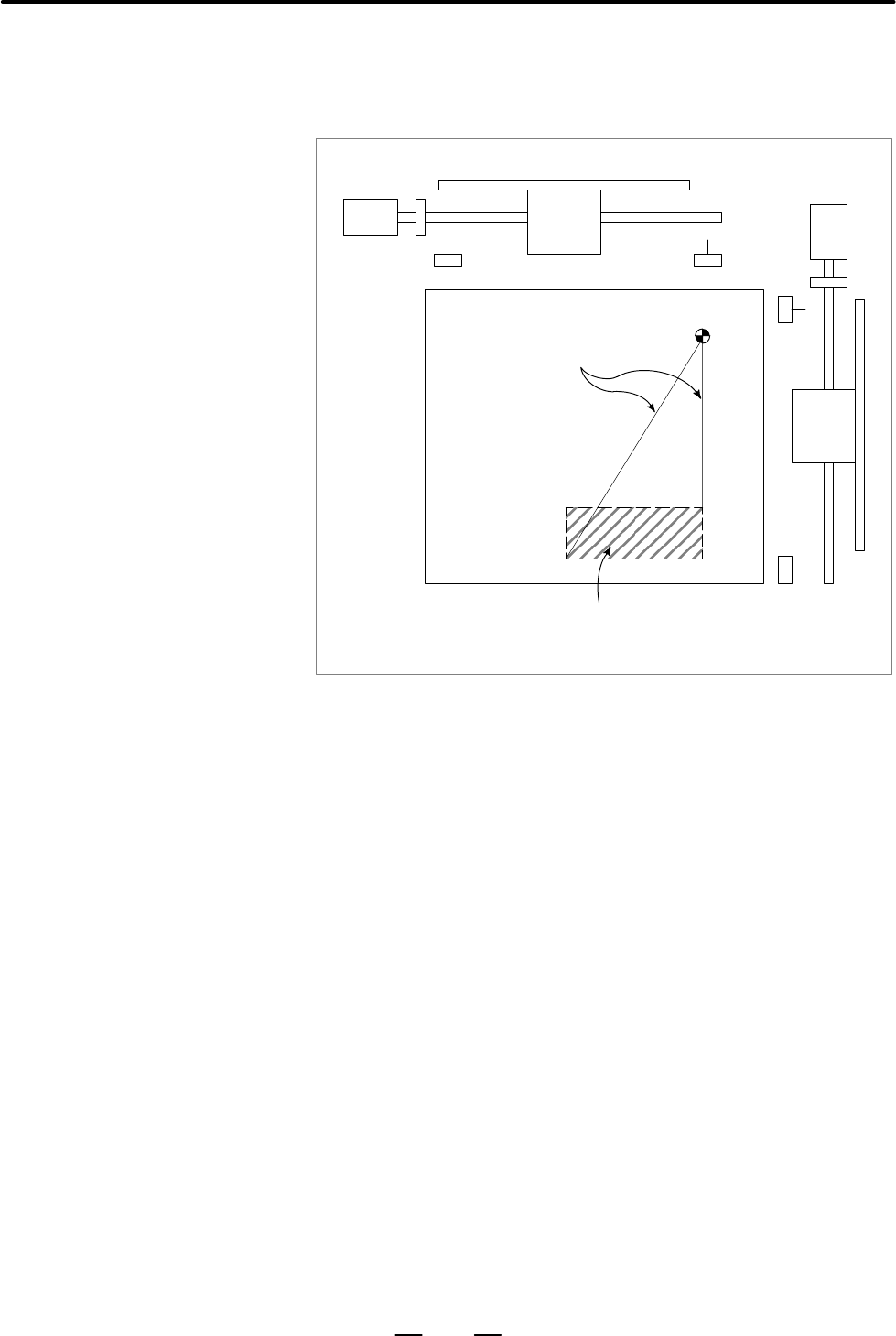 PROGRAMMING
B–63664EN/02
1. GENERAL
25
Limit switches are installed at the ends of each axis on the machine to
prevent tools from moving beyond the ends. The range in which tools can
move is called the stroke.
Motor
Limit switch
Table
Machine zero point
Specify these distances.
Beam cannot enter this area. The area is specified by data in memory or
a program.
Besides strokes defined with limit switches, the operator can define an
area which the nozzle cannot enter using a program or data in memory.
This function is called stroke check (see III–6.3).
1.6
NOZZLE MOVEMENT
RANGE–STROKE