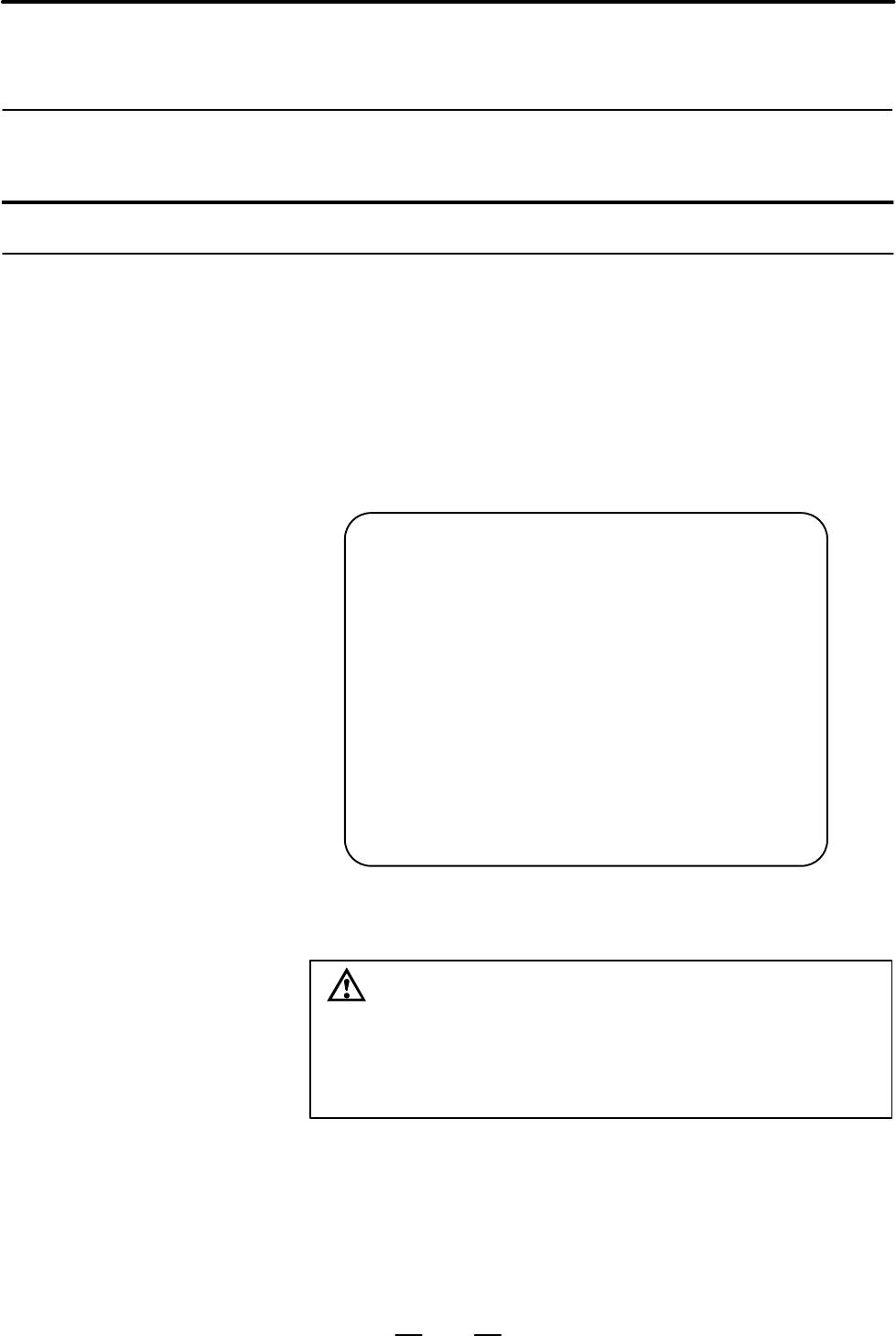 OPERATION
2. OPERATIONAL DEVICES
B–63664EN/02
466
Procedure of turning on the power
1
Check that the appearance of the CNC machine tool is normal.
(For example, check that front door and rear door are closed.)
2
Turn on the power according to the manual issued by the machine
tool builder.
3
After the power is turned on, check that the position screen is
displayed. An alarm screen is displayed if an alarm occurs upon
power–on. If the screen shown in Section III–2.5.2 is displayed, a
system failure may have occurred.
MEM STRT MTN ***
09:06:35
[ ABS ]
[ REL ]
[ ALL ] [ HNDL ]
[ OPRT ]
ACTUAL POSITION(ABSOLUTE)
O1000 N00010
PART COUNT 5
RUN TIME 0H15M
CYCLE TIME 0H 0M38S
ACT.F 3000 MM/M
S 0 T0000
Current position display (7 soft keys type)
4
Check that the fan motor is rotating.
WARNING
Until the positional or alarm screen is displayed at the power
on, do not touch them. Some keys are used for the
maintenance or special operation purpose. When they are
pressed, unexpected operation may be caused.
2.5
POWER ON/OFF
2.5.1
Turning on the Power
Procedure