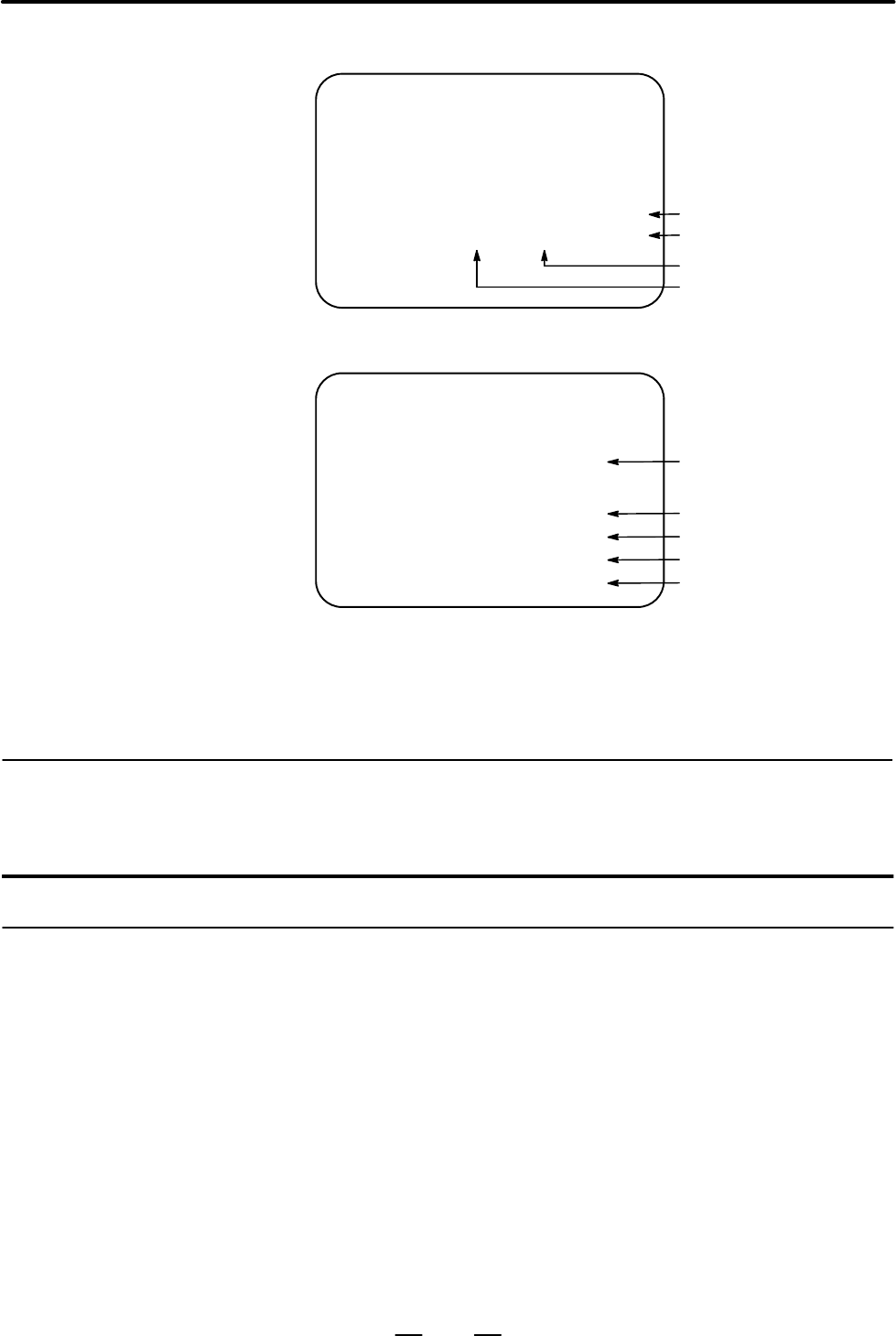 OPERATION
2. OPERATIONAL DEVICES
B–63664EN/02
468
B8H1 – 01
SLOT 01 (3046) : END
SLOT 02 (3050) :
Blank: Setting not completed
Module ID
Slot number
END: Setting completed
B8H1 – 01
CNC control software
Digital servo ROM
Sub CPU (remote buffer)
Order–made macro/macro
compiler
PMC
The software configuration can be displayed on the system configuration
screen also.
Refer to the Maintenance manual (B–63665EN) for the system
configuration screen.
Power Disconnection
1
Check that the LED indicating the cycle start is off on the operator's
panel.
2
Check that all movable parts of the CNC machine beam is stopping.
3
If an external input/output device such as the Handy File is connected
to the CNC, turn off the external input/output device.
4
Continue to press the POWER OFF pushbutton for about 5 seconds.
5
Refer to the machine beam builder's manual for turning off the power
to the machine.
Screen indicating
module setting status
Display of software
configuration
2.5.3
Power Disconnection
Procedure