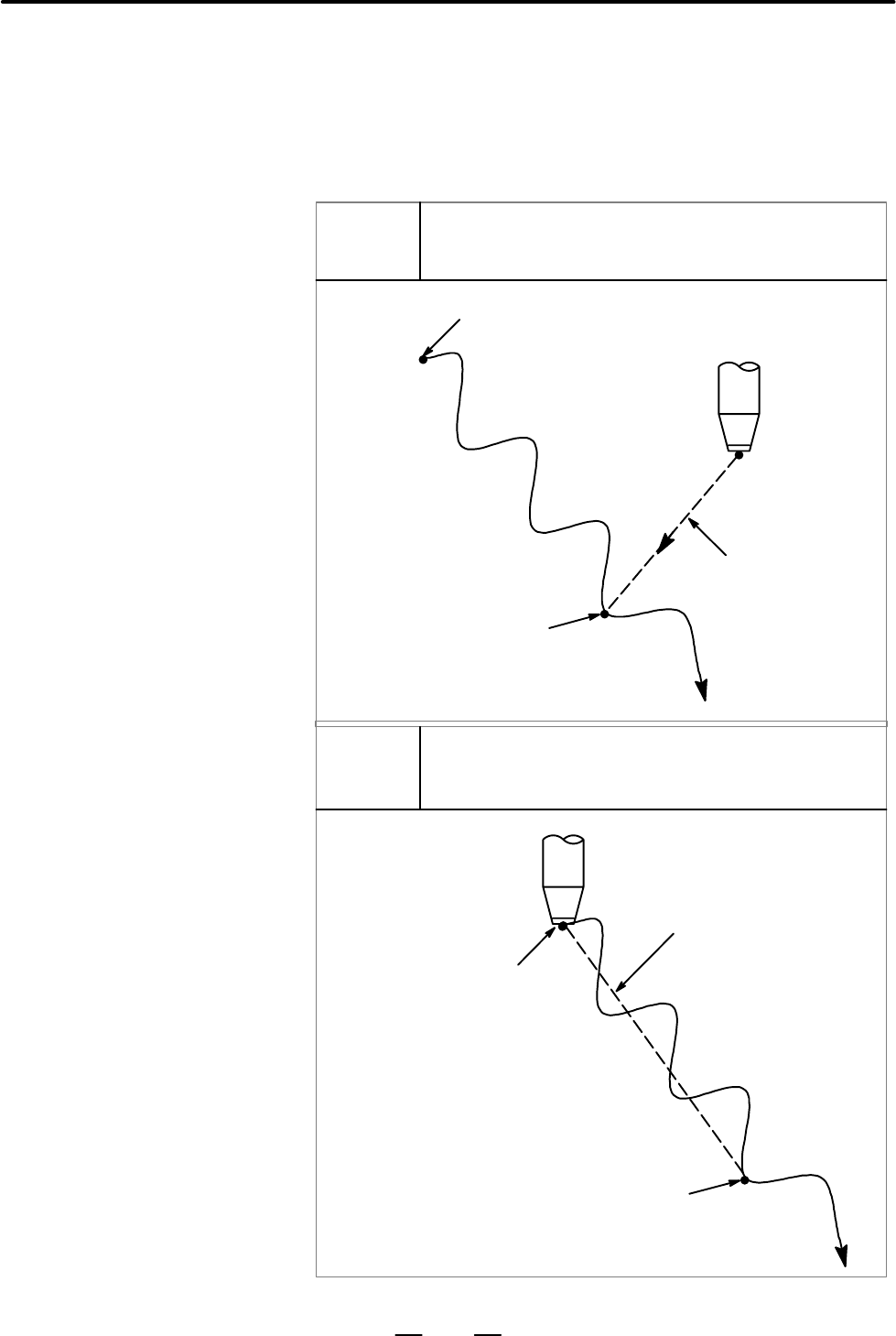 OPERATION
B–63664EN/02
4. AUTOMATIC OPERATION
495
When you want to restart the machining operation after a day off, you can
use this function. Machining can be restarted from the target block by
specifying the sequence or block number of that block.
This function can also be used as a high–speed program check function.
There are three restart methods: the P–type, Q–type, and
laser–specification methods.
P type
FS0–L type
Machining can be restarted from any point.
Programmed start point
(processing start point)
Restart position
Return operation
Q type
Before machining is restarted, the machine must be
moved to the programmed start point (processing start
point).
Programmed start point
(processing start point)
Restart
position
Return operation
4.5
PROGRAM RESTART