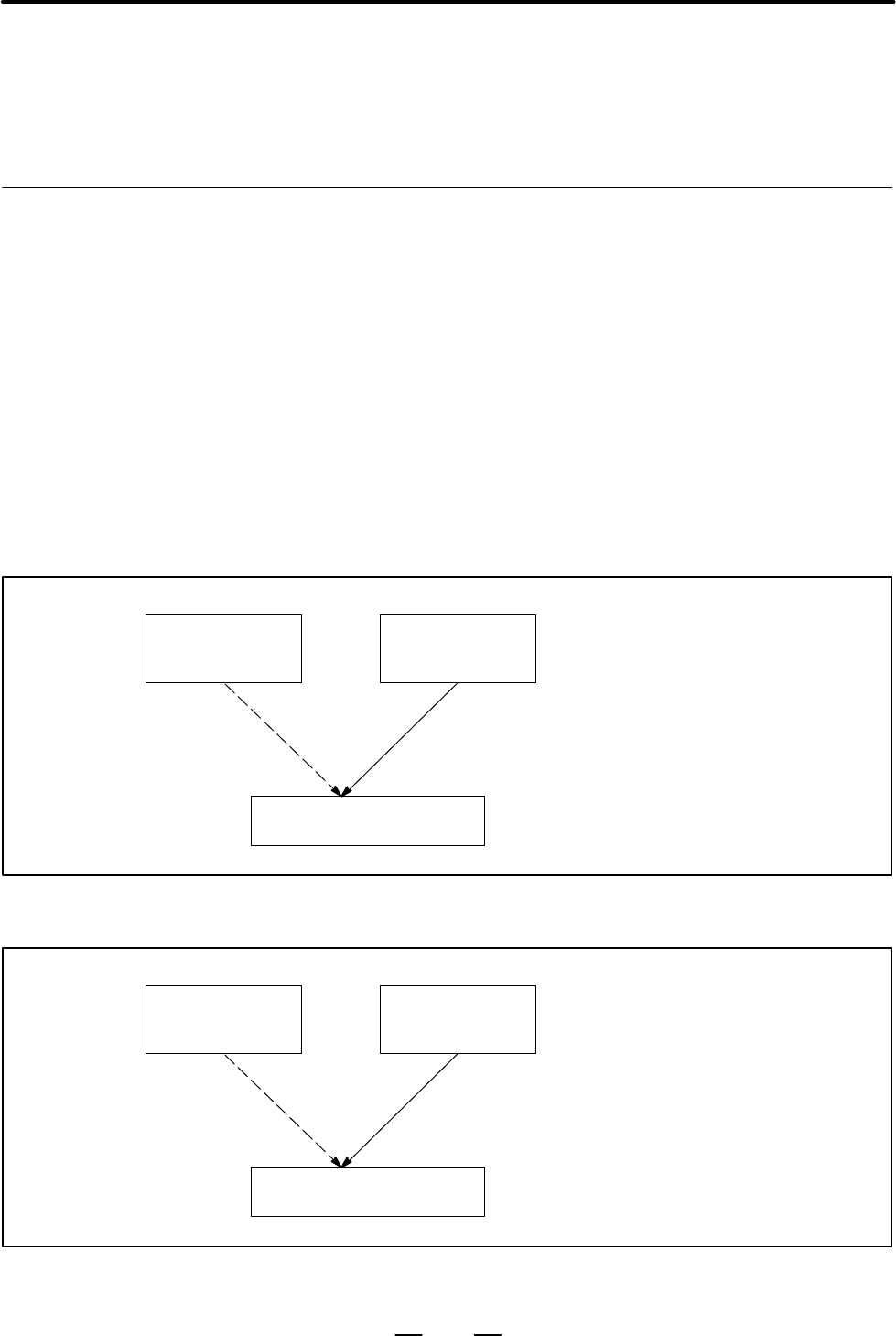 OPERATION
B–63664EN/02
4. AUTOMATIC OPERATION
525
"DNC operation with Memory Card" is a function that it is possible to
perform machining with executing the program in the memory card,
which is assembled to the memory card interface, where is the left side
of the screen.
There are two methods to use this function as follows.
(a)
By starting automatic operation (cycle start) during the DNC
operation mode (RMT), it is possible to perform machining (DNC
operation) while a program is being read from a memory card, as by
using the external input/output unit such as a floppy cassette and so on.
(Fig.4.12.1 (a))
(b)It is possible to read sub–programs written in the memory card and
execute them by the command Subprogram call (M198). (Fig.4.12.1
(b))
It is possible to do the DNC
operation with Memory card
instead of the normal memory
operation by memory in the CNC.
Memory in CNC
(Program)
Memory Card
(Program)
Execution of programs
Normal Memory
operation by
memory in the
CNC
DNC operation
with Memory
card
Fig.4.12.1 (a)
It is possible to execute the
subprogram in the memory card
during memory operation.
Memory in CNC
(Program)
Memory Card
(Sub Program)
Execution of programs
Normal Memory
operation by memory
in the CNC
Subprogram
Call (M198)
Fig.4.12.1 (b)
4.12
DNC OPERATION
WITH MEMORY
CARD
4.12.1
Specification