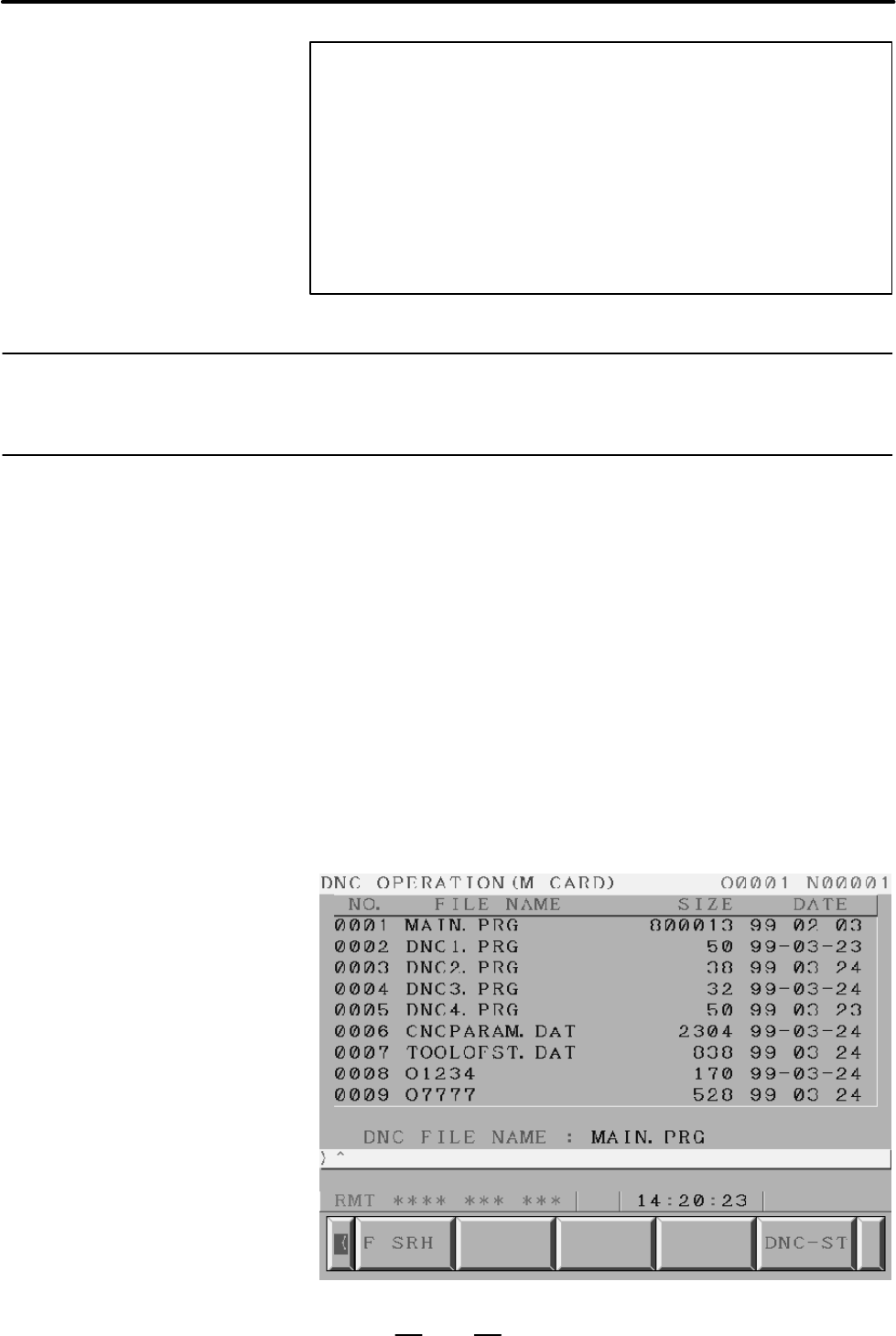 OPERATION
4. AUTOMATIC OPERATION
B–63664EN/02
526
NOTE
1
To use this function, it is necessary to set the parameter of
No.20 to 4 by setting screen.
No.20 [I/O CHANEL
:
Setting to select an input/output unit]
Setting value is 4.: It means using the memory card
interface.
2
When CNC control unit is a stand–alone type, the memory
card interface on the left side of the screen of the display unit
is available. But the interface on the control unit is not
available.
Please set the parameter of No.20 to 4 in the setting screen in advance.
(1)Change to RMT mode.
(2)Push [PROGRAM] function key.
(3)Push [ > ] soft key (continuance menu).
(4)When [DNC–CD] soft key is pushed, the following screen is
displayed.
(5)The screen can be scrolled by page key. An arbitrary file number is
input, and [F SRH] soft key is pushed. Then the arbitrary file name
is displayed at the top of DNC operation (memory card) screen.
(6)When the file number that is executed is input and the [DNC–ST] soft
key is pushed, the file name that is selected is set to DNC FILE.
(7)When the cycle start is done, the program that is selected is executed.
4.12.2
Operations
4.12.2.1
DNC operation
Handling explanation