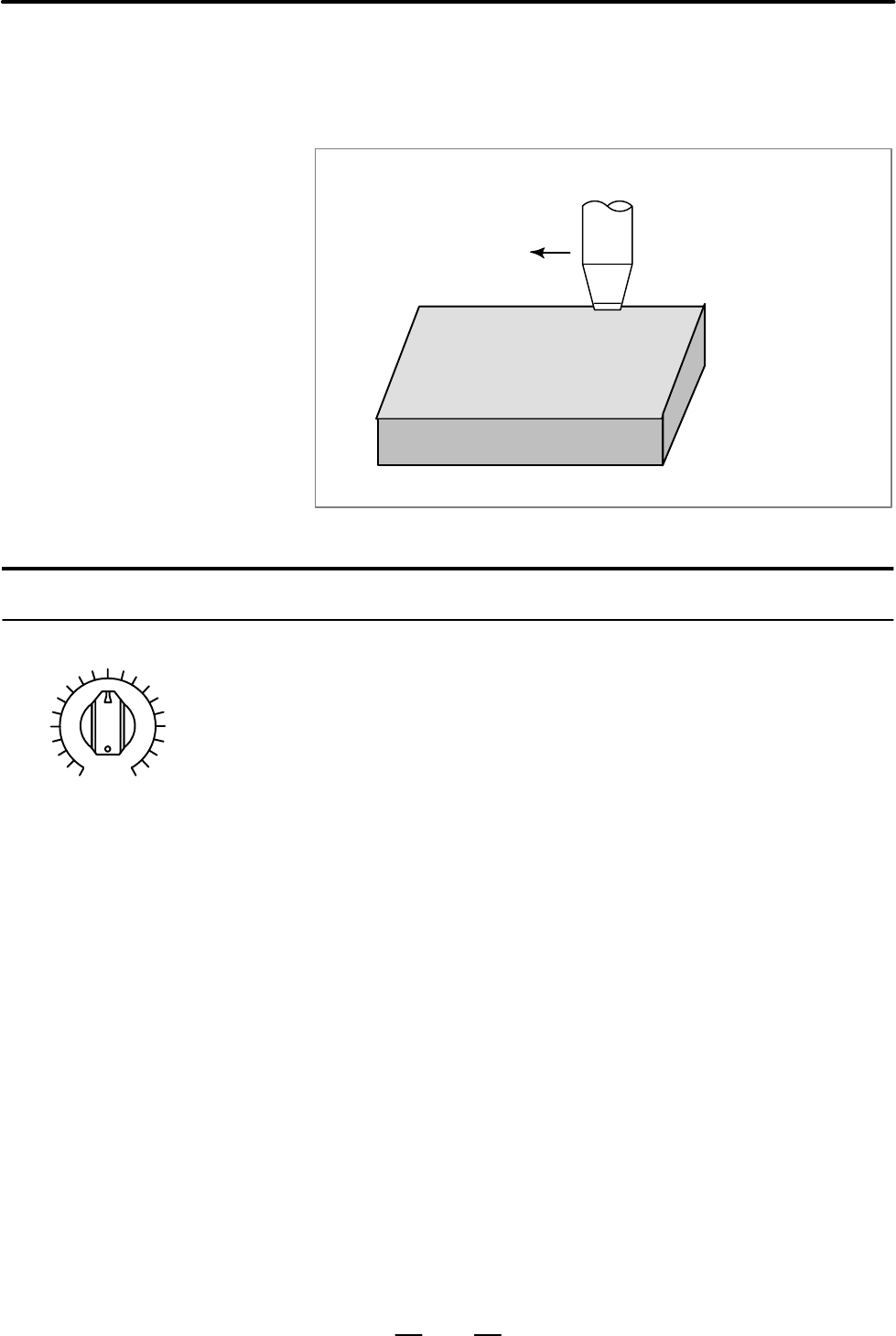 OPERATION
B–63664EN/02
5. TEST OPERATION
535
A programmed feedrate can be reduced or increased by a percentage (%)
selected by the override dial.This feature is used to check a program.
For example, when a feedrate of 100 mm/min is specified in the program,
setting the override dial to 50% moves the tool at 50 mm/min.
Nozzle
Processing can be
checked by changing
the feedrate specified
in the program.
Programmed feedrate:
100 mm/min
Feedrate after feedrate
override: 50 mm/min
Workpiece
Fig.5.2
Feedrate override
Procedure for Feedrate Override
Set the feedrate override dial to the desired percentage (%) on the machine
operator's panel, before or during automatic operation.
On some machines, the same dial is used for the feedrate override dial and
jog feedrate dial. Refer to the appropriate manual provided by the
machine tool builder for feedrate override.
The override that can be specified ranges from 0 to 254%. For individual
machines, the range depends on the specifications of the machine tool
builder.
5.2
FEEDRATE
OVERRIDE
J
Restrictions