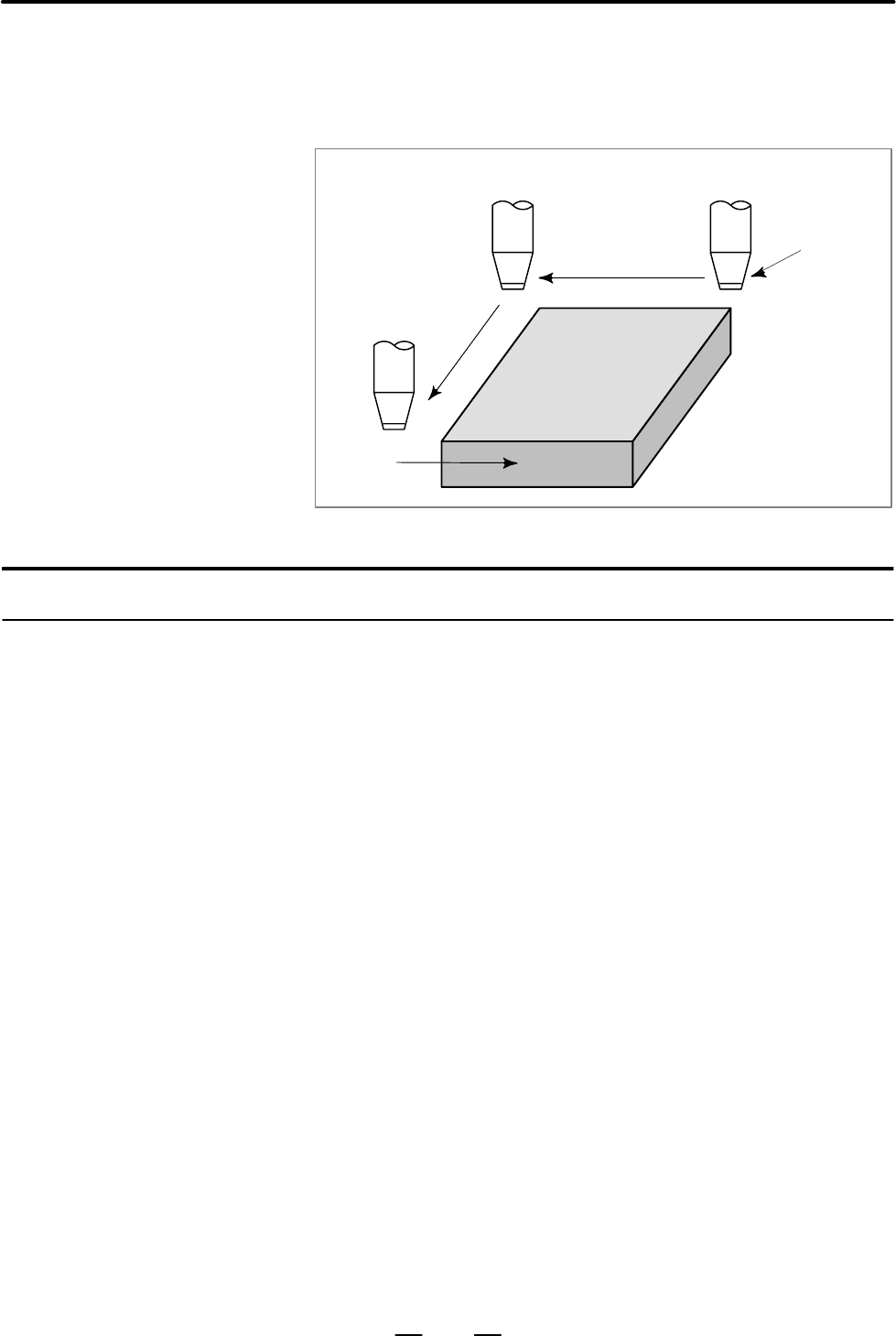 OPERATION
5. TEST OPERATION
B–63664EN/02
538
Pressing the single block switch starts the single block mode. When the
cycle start button is pressed in the single block mode, the nozzle stops
after a single block in the program is executed. Check the program in the
single block mode by executing the program block by block.
Nozzle
Cycle
start
Cycle
start
Cycle
start
Stop
Stop
Stop
Workpiece
Fig.5.5 Single block
Procedure for Single block
1
Press the single block switch on the machine operator's panel. The
execution of the program is stopped after the current block is
executed.
2
Press the cycle start button to execute the next block. The nozzle
stops after the block is executed.
Refer to the appropriate manual provided by the machine tool builder
for single block execution.
If G28 to G30 are issued, the single block function is effective at the
intermediate point.
Single block stop is not performed in a block containing M98P_;. M99;
or G65.
However, single block stop is even performed in a block with M98P_ or
M99 command, if the block contains an address other than O, N, P, L.
5.5
SINGLE BLOCK
Procedure
Explanation
return and single block
single block