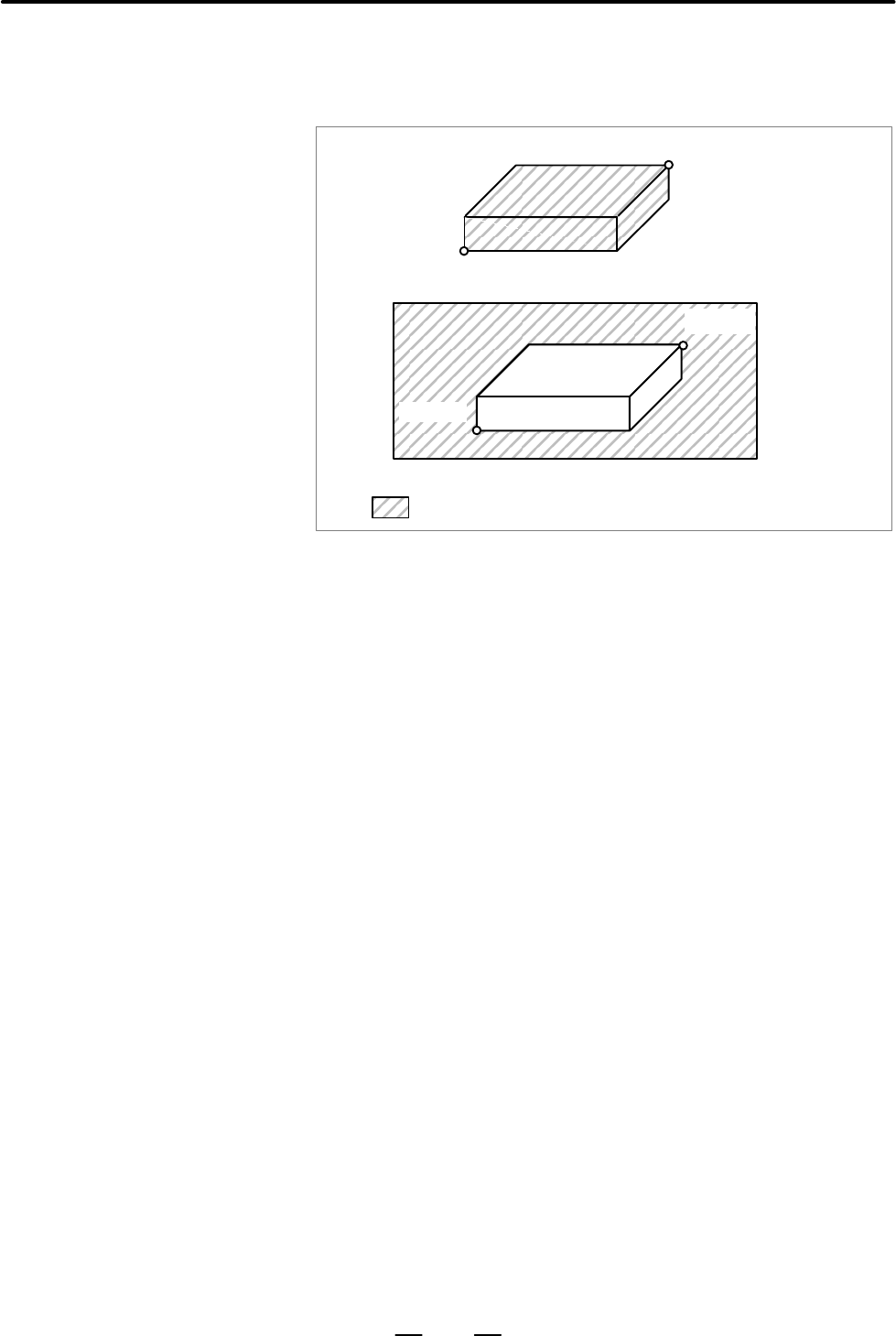 OPERATION
6. SAFETY FUNCTIONS
B–63664EN/02
542
Two forbidden areas for tool can be specified with stored stroke check 1,
stored stroke check 2, and stored stroke check 3.
(I,J,K)
(I,J,K)
(X,Y,Z)
: Forbidden area for the tool
(X,Y,Z)
(1)Forbidden area is inside.
(2)Forbidden area is outside
Fig.6.3 (a) Stroke check
When the tool exceeds a stored stroke limit, an alarm is displayed and the
nozzle is decelerated and stopped.
When the nozzle enters a forbidden area and an alarm is generated, the
nozzle can be moved in the reverse direction from which the nozzle came.
Parameters (Nos. 1320, 1321 or Nos. 1326, 1327) set boundary. Outside
the area of the set limits is a forbidden area. The machine tool builder
usually sets this area as the maximum stroke.
Parameters (Nos. 1322, 1323) or commands set these boundaries. Inside
or outside the area of the limit can be set as the forbidden area. Parameter
OUT (No. 1300#0) selects either inside or outside as the forbidden area.
In case of program command a G22 command forbids the nozzle to enter
the forbidden area, and a G23 command permits the nozzle to enter the
forbidden area. Each of G22; and G23; should be commanded
independently of another commands in a block.
The command below creates or changes the forbidden area:
6.3
STROKE CHECK
Explanation
(G22, G23)