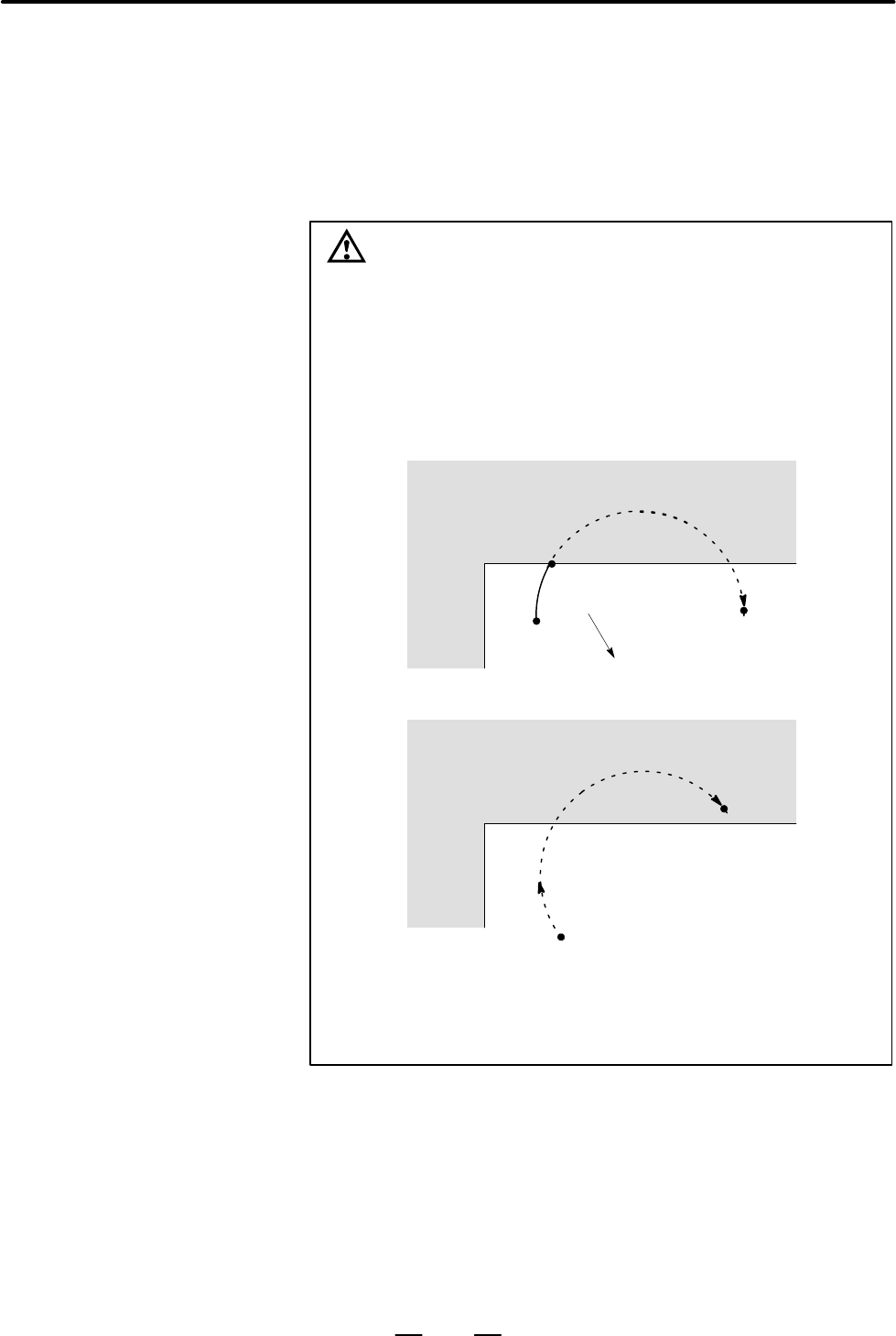 OPERATION
6. SAFETY FUNCTIONS
B–63664EN/02
546
During automatic operation, before the movement specified by a given
block is started, whether the nozzle enters the inhibited area defined by
stored stroke limit 1 is checked by determining the position of the end
point from the current position of the X, Y, and Z axes and a specified
amount of travel. If the nozzle is found to enter the inhibited area defined
by a stored stroke limit, the nozzle is stopped immediately upon the start
of movement for that block, and an alarm is displayed.
WARNING
Whether the coordinates of the end point, reached as a
result of traversing the distance specified in each block, are
in a inhibited area is checked. In this case, the path followed
by a move command is not checked. However, if the nozzle
enters the inhibited area defined by stored stroke limit 1, an
alarm is issued. (See the examples below.)
Example 1)
a
Inhibited area defined by
stored stroke limit 1
Start point
End point
The nozzle is stopped at point a accord-
ing to stored stroke limit 1.
Immediately upon movement commencing
from the start point, the nozzle is stopped to
enable a stroke limit check to be performed
before movement.
Inhibited area defined by
stored stroke limit 1
End point
6.4
STROKE LIMIT
CHECK PRIOR TO
PERFORMING
MOVEMENT