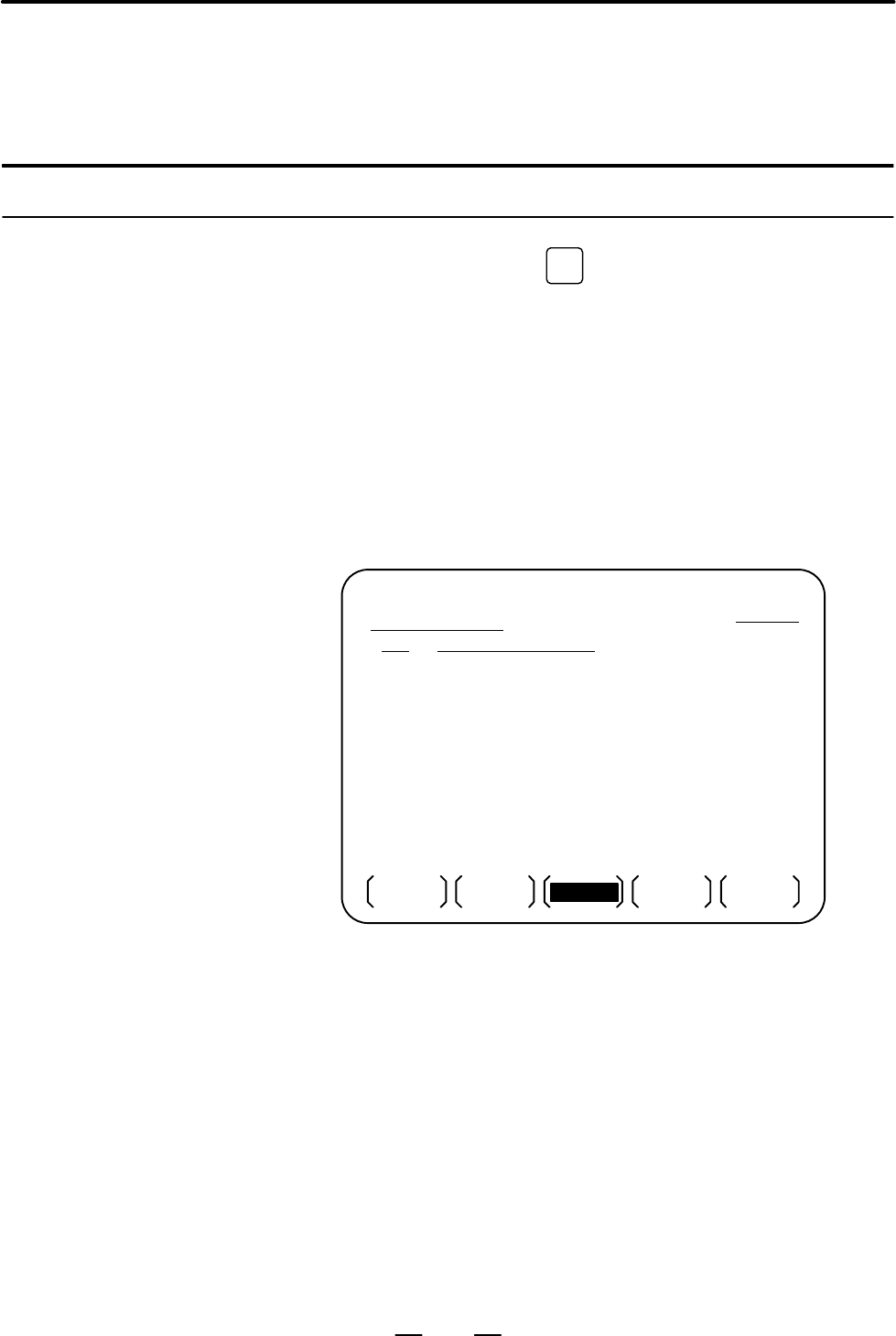 OPERATION
B–63664EN/02
7. ALARM AND SELF–DIAGNOSIS
FUNCTIONS
551
Up to 25 of the most recent CNC alarms are stored and displayed on the
screen.
Display the alarm history as follows:
Procedure for Alarm History Display
MESSAGE
.
2
Press the chapter selection soft key
The alarm history appears.
The following information items are displayed.
(1)The date the alarm was issued
(2)Alarm No.
(3)Alarm message (some contains no message)
(4)Page No.
3
Change the page by the 1–page change key.
4
To delete the recorded information, press the softkey
the
ALARM HISTORY
O0100 N00001
MEM
19 : 47 : 45
(1)01.02.14 16:43:48
01.02.13 8:22:21
01.02.12 20:15:43
417 SERVO ALARM : X AXIS DGTL PARAM
ALARM
MSG
HISTRY
(OPRT)
PAGE=1
(4)
7.2
ALARM HISTORY
DISPLAY
Procedure