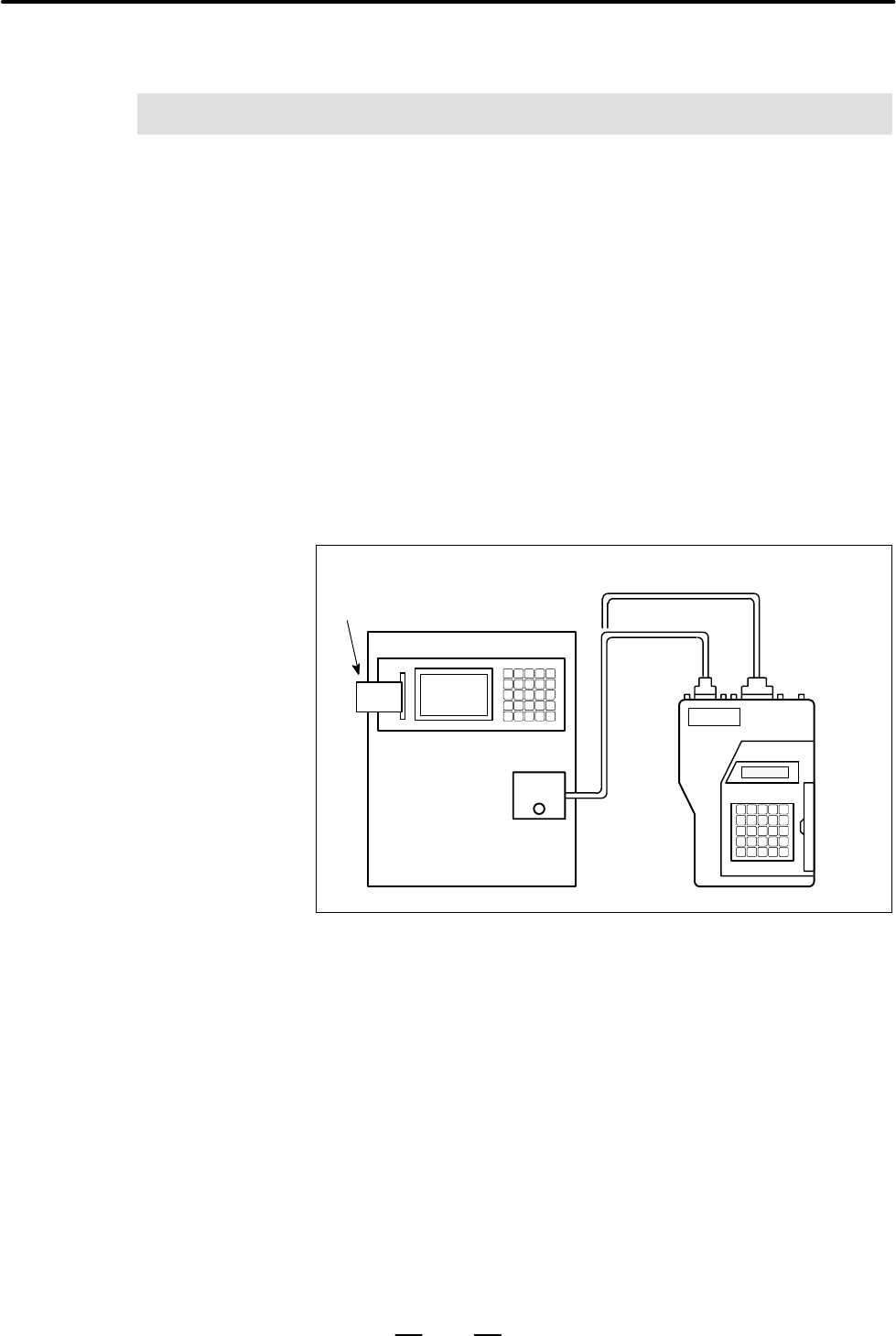 OPERATION
B–63664EN/02

8. DATA INPUT/OUTPUT
555
8
DATA INPUT/OUTPUT
NC data is transferred between the NC and external input/output devices
such as the Handy File.
The memory card interface located to the left of the display can be used
to read information on a memory card in the CNC or write it to the card.
The following types of data can be entered and output :
1.Program
2.Offset data
3.Parameter
4.Pitch error compensation data
5.Custom macro common variable
Before an input/output device can be used, the input/output related
parameters must be set.
For how to set parameters, see III–2 "
FANUC
Handy File
RS-422
interface
RS-232-C
interface
RS–232–C or
RS–422 interface
(Punch panel etc...)
interface