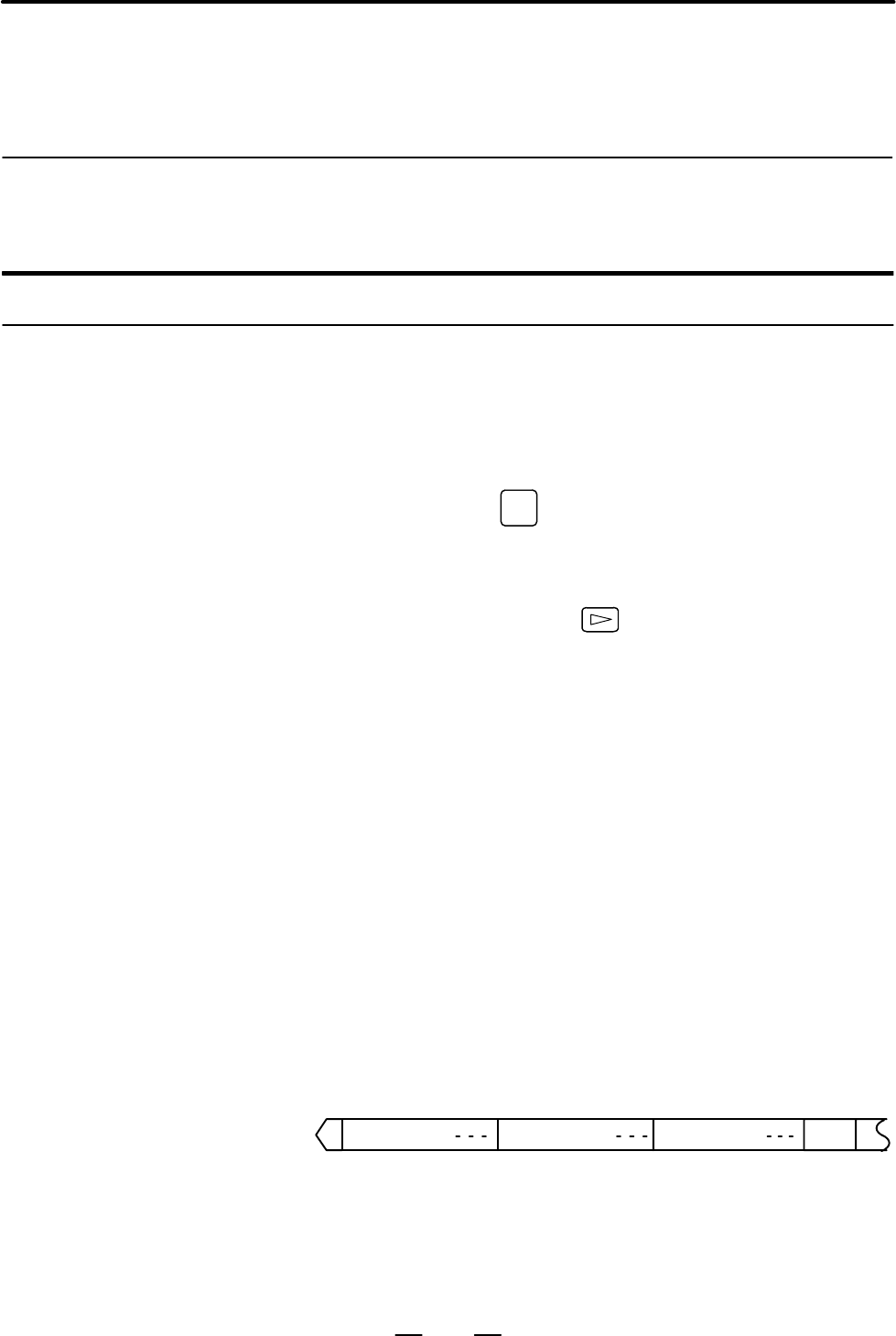 OPERATION
8. DATA INPUT/OUTPUT

B–63664EN/02
560
This section describes how to load a program into the CNC from a floppy
or NC tape.
Inputting a program
1
Make sure the input device is ready for reading.
2
Press the EDIT switch on the machine operator's panel.
3
When using a floppy, search for the required file according to the
PROG
, then the program contents display screen or
program directory screen appears.
6
Press the rightmost soft key
(
next–menu key
)

.
7
After entering address O, specify a program number to be assigned to
the program. When no program number is specified here, the
program number used on the floppy or NC tape is assigned.
The program is input and the program number specified in step
7
is
assigned to the program.
If a program is input while the data protect key on the machine operator's
panel turns ON, the program loaded into the memory is verified against
the contents of the floppy or NC tape.
If a mismatch is found during collation, the collation is terminated with
an alarm (P/S No. 079).
If the operation above is performed with the data protection key turns
OFF, collation is not performed, but programs are registered in memory.
When a tape holds multiple programs, the tape is read up to ER (or %).
O1111 M02;
ER(%)O2222 M30;

O3333 M02;
8.4
PROGRAM
INPUT/OUTPUT
8.4.1
Inputting a Program
Procedure
Explanations
tape