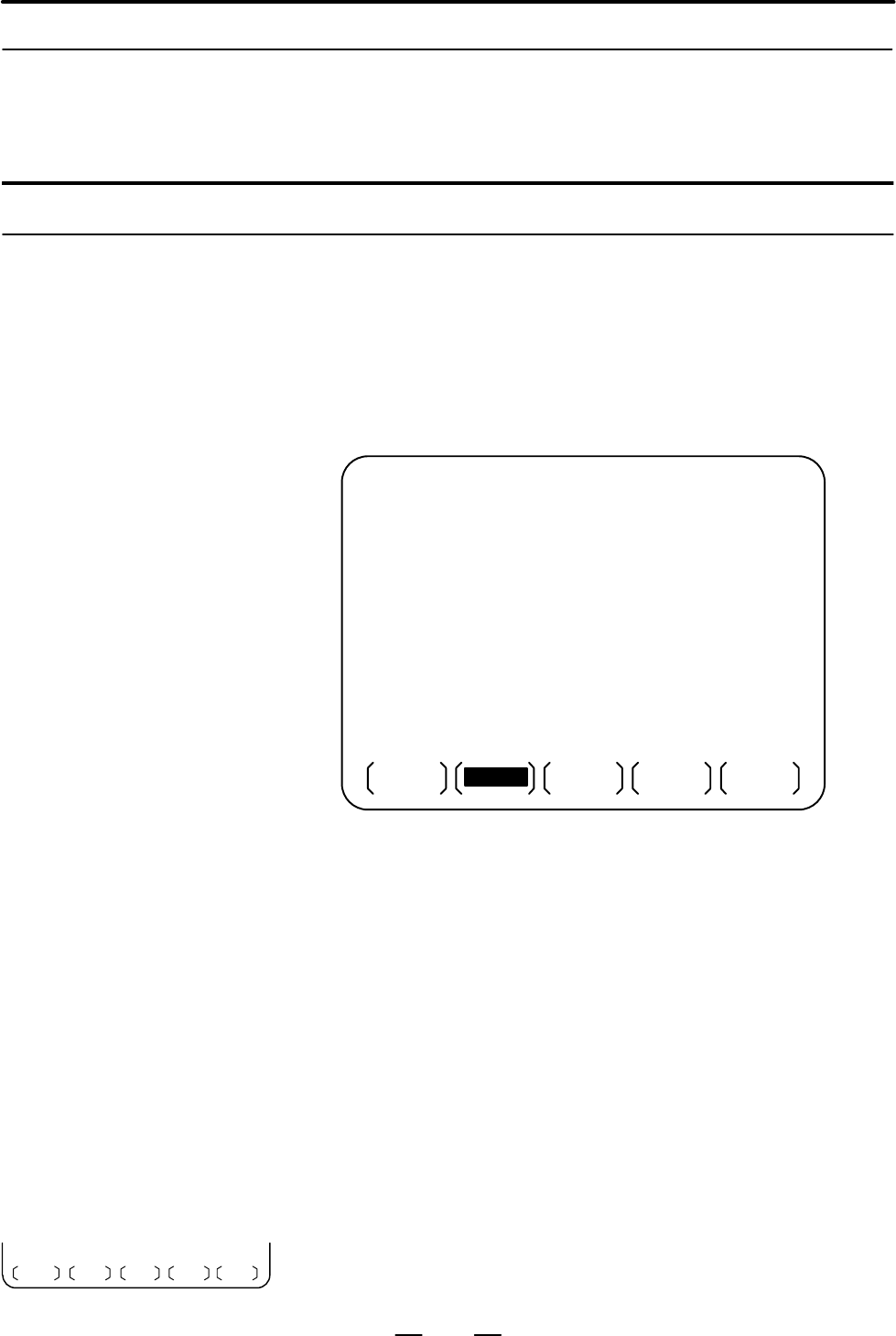 OPERATION
8. DATA INPUT/OUTPUT

B–63664EN/02
584
A program can be input and output using the ALL IO screen.
When entering a program using a cassette or card, the user must specify
the input file containing the program (file search).
File search
1
Press soft key
[PRGRM]
on the ALL IO screen, described in Section
8.10.1.
EDIT
mode. A program directory is displayed.
[(OPRT)]
. The screen and soft keys change as shown
below.
⋅
A program directory is displayed only in EDIT mode. In all other
modes, the ALL IO screen is displayed.
O0001 N00010
EDIT
*
14:46:09
>_
PROGRAM (NUM.)
MEMORY (CHAR.)
O0010 O0001 O0003 O0002 O0555 O0999
O0062 O0004 O0005 O1111 O0969 O6666
O0021 O1234 O0588 O0020 O0040
DELETE
5
Enter the number of the file to be found.
The first floppy file is found.
Among the files numbered from 1 to 9999, a specified file is found.
The file immediately after that used most recently is found.
When –9998 is specified, the next file is found. Then, each time
a file input/output operation is performed, N–9999 is automatically
inserted. This means that subsequent files can be sequentially
found automatically.
This state is canceled by specifying N0, N1 to N9999, or N–9999,
or upon a reset.
The specified file is found.
8.10.2
Inputting and
Outputting Programs
Procedure
EXECCAN