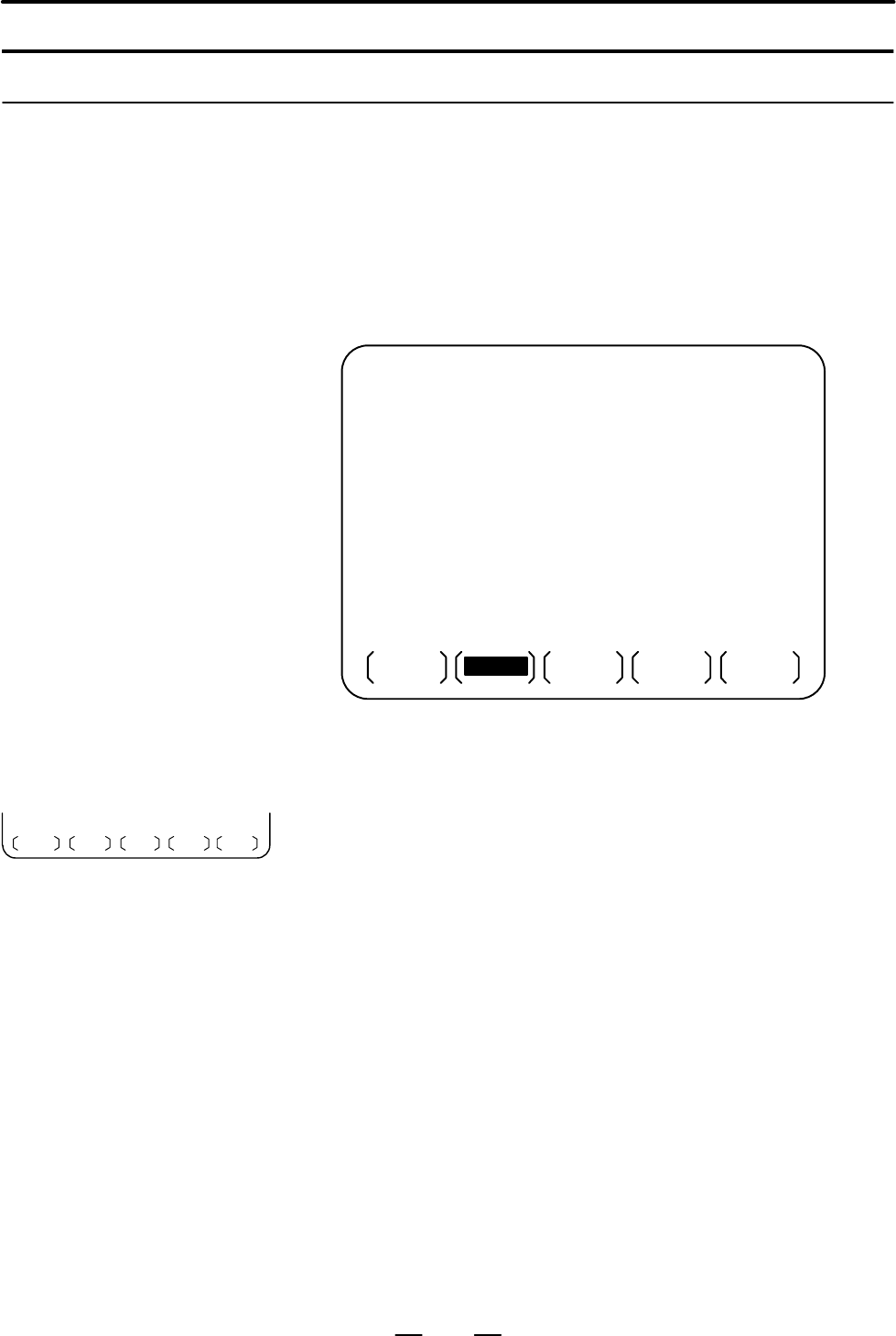 OPERATION
8. DATA INPUT/OUTPUT

B–63664EN/02
588
Deleting files
1
Press soft key
[PRGRM]
on the ALL IO screen, described in Section
8.10.1.
2
Select EDIT mode. A program directory is displayed.
[(OPRT)]
. The screen and soft keys change as shown
below.
⋅
A program directory is displayed only in EDIT mode. In all other
modes, the ALL IO screen is displayed.
O0001 N00010
EDIT
*
14:46:09
>_
PROGRAM (NUM.)
MEMORY (CHAR.)
O0010 O0001 O0003 O0002 O0555 O0999
O0062 O0004 O0005 O1111 O0969 O6666
O0021 O1234 O0588 O0020 O0040
DELETE
4
Press soft key
[DELETE]
.
5
Enter a file number, from 1 to 9999, to indicate the file to be deleted.
The k–th file, specified in step 5, is deleted.
After deletion of the k–th file, the previous file numbers (k+1) to n are
decremented by 1 to k to (n–1).
Before deletion
After deletion
Before a file can be deleted, the write protect switch of the cassette must
be set to make the cassette writable.
Procedure
EXECCAN
Explanations
deletion