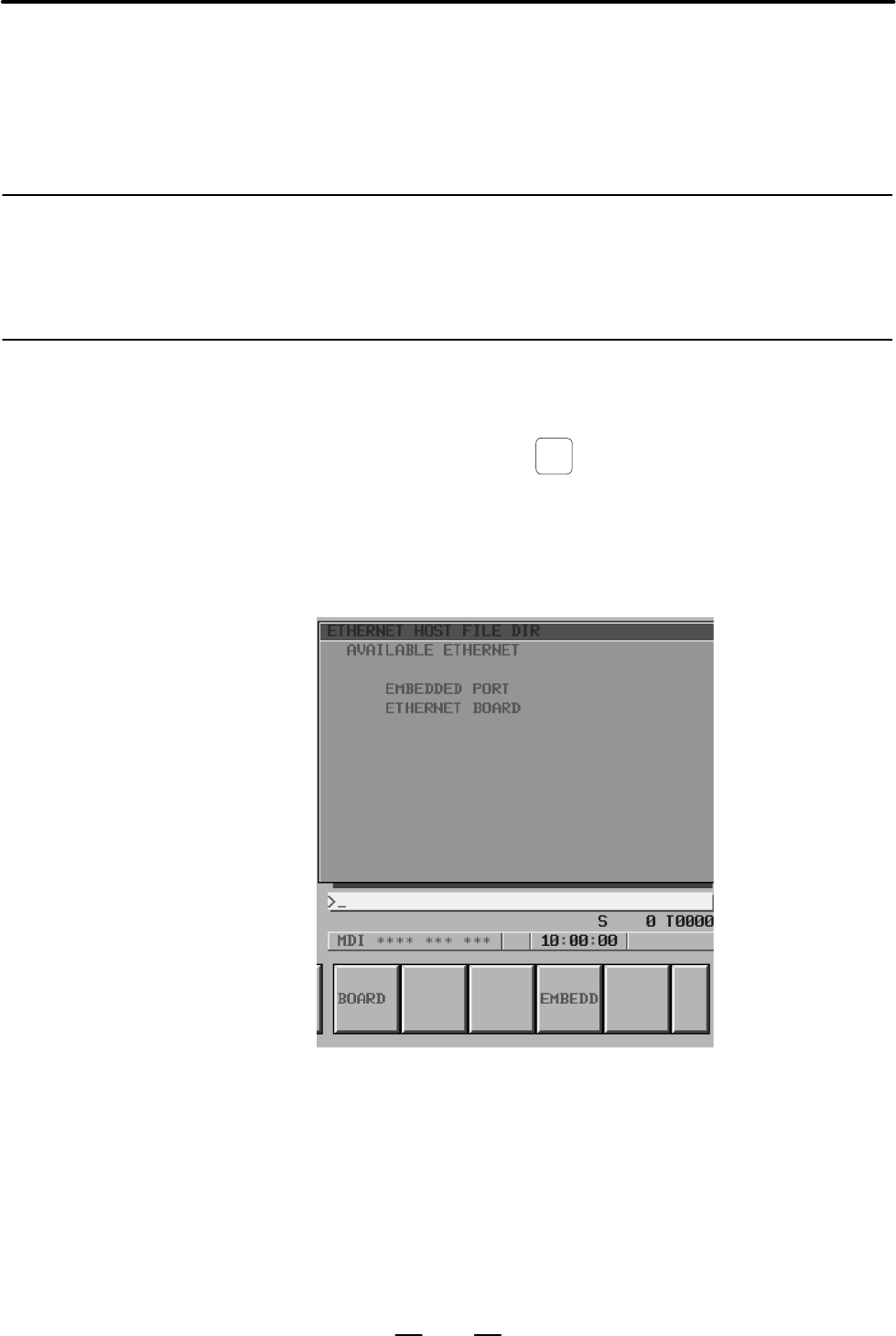 OPERATION
B–63664EN/02

8. DATA INPUT/OUTPUT
611
The operation of the FTP file transfer function is described below.
A list of the files held on the hard disk embedded to the host computer is
displayed.
PROG
.
2
Press the continuous menu key at the right end of the soft key display.
3
Press the [HOST] soft key. The host file list screen appears. The
Ethernet functions currently available are displayed.
The upper row displays the usable embedded Ethernet function
device.
The embedded port or PCMCIA card is displayed.
The lower row displays the usable Ethernet option boards. When no
option board is installed, no information is displayed.
4
When you press the [EMBEDD] soft key, a list of the files held on the
host computer specified with the embedded Ethernet port is
displayed.
8.12
DATA INPUT/OUTPUT
BY EMBEDDED
ETHERNET
8.12.1
FTP File Transfer
Function
8.12.1.1
Host file list display
Procedure