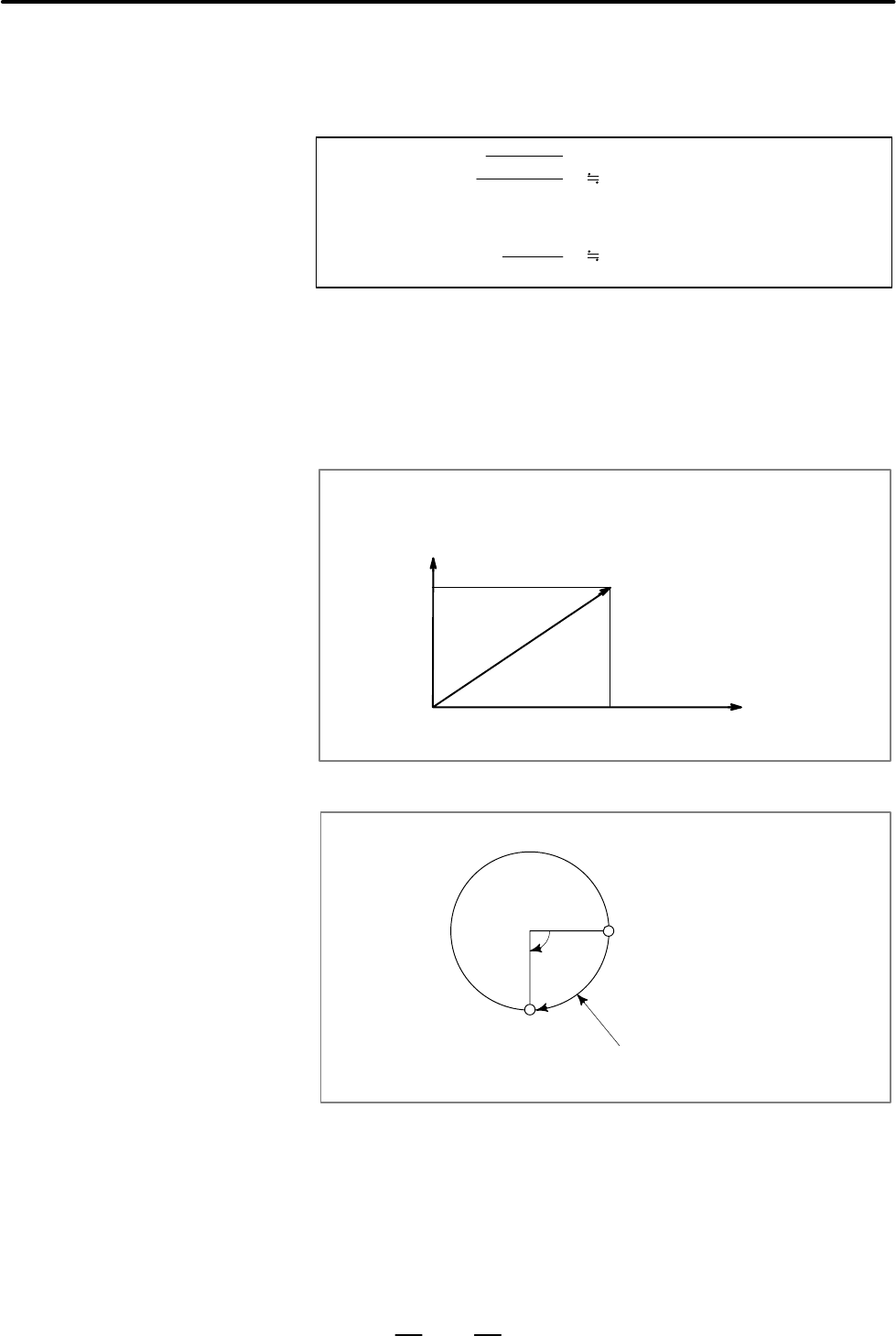 PROGRAMMING
B–63664EN/02
4. INTERPOLATION FUNCTIONS
41
A calculation example is as follows.
G91 G01 X20.0B40.0 F300.0 ;
This changes the unit of the C axis from 40.0 deg to 40mm with metric
input. The time required for distribution is calculated as follows:
20
2
2
Ǹ
300
40
0.14907
The feed rate for the C axis is
In simultaneous 3 axes control, the feed rate is calculated the same way
as in 2 axes control.
100.0
200.00
(
G91
)
G01X200.0Y100.0F200.0

;
Y axis
(End position)
X axis
(Start position)
(Start point)
(End point)
Feedrate is 300 deg/min
G91G01C–90.0 G300.0 ;Feed rate of 300deg/min
Examples