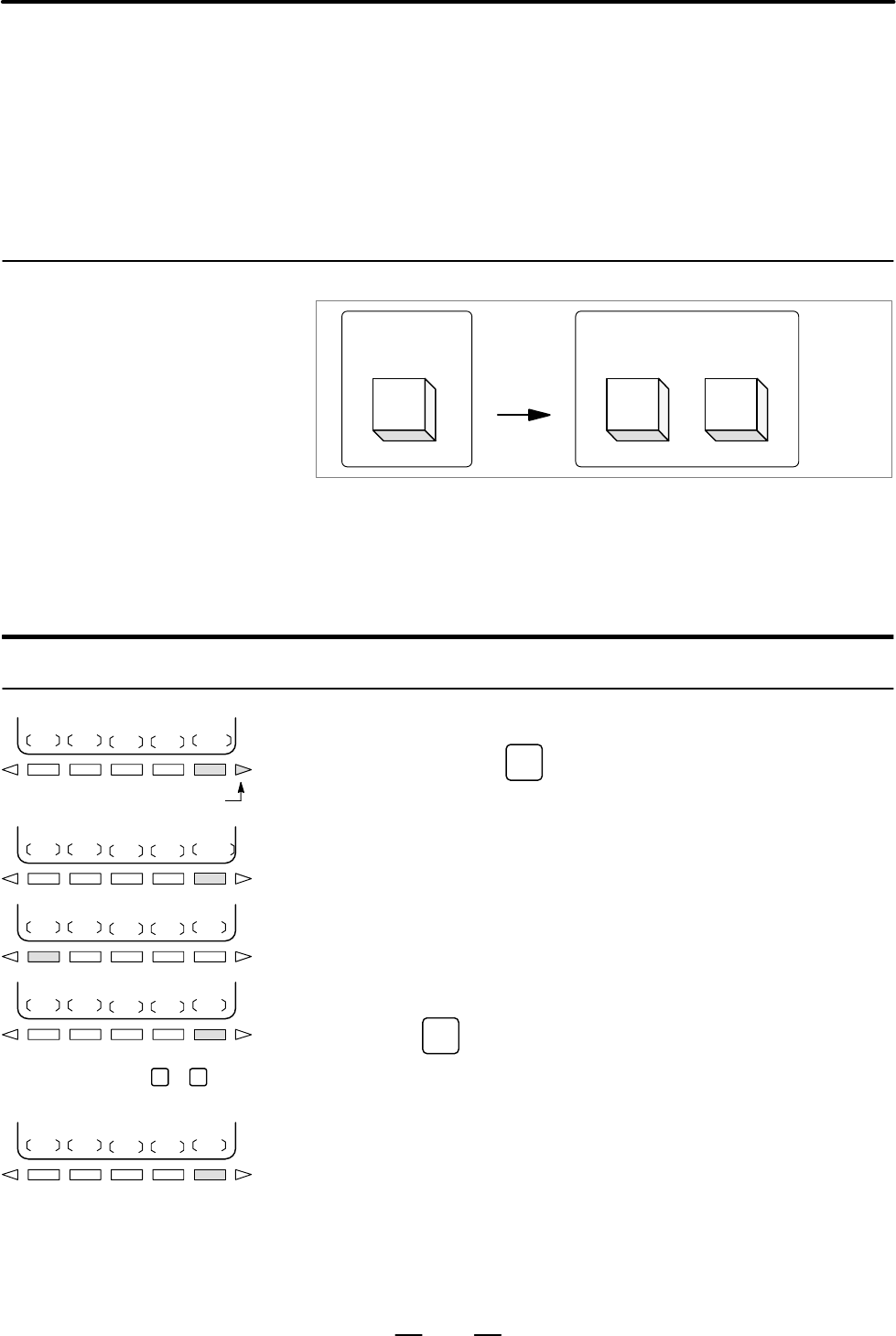 OPERATION
9. EDITING PROGRAMS

B–63664EN/02
642
With the extended part program editing function, the operations described
below can be performed using soft keys for programs that have been
registered in memory.
Following editing operations are available :
⋅
All or part of a program can be copied or moved to another program.
⋅
One program can be merged at free position into other programs.
⋅
A specified word or address in a program can be replaced with another
word or address.
A new program can be created by copying a program.
A
Oxxxx
A
Oxxxx
After copy
A
Oyyyy
Copy
Before copy
Fig.9.6.1 Copying an Entire Program
In Fig.9.6.1, the program with program number xxxx is copied to a newly
created program with program number yyyy. The program created by
copy operation is the same as the original program except the program
number.
Procedure of copying an entire program
PROG
.
4
Press the continuous menu key.
6
Check that the screen for the program to be copied is selected
and press soft key
8
Enter the number of the new program (with only numeric keys ) and
press the
INPUT
key.
9.6
EXTENDED PART
PROGRAM EDITING
FUNCTION
9.6.1
Copying an Entire
Program
Continuous
menu key
Numeric keys
(OPRT)
(EX–EDT)
COPY
ALL
EXEC
X