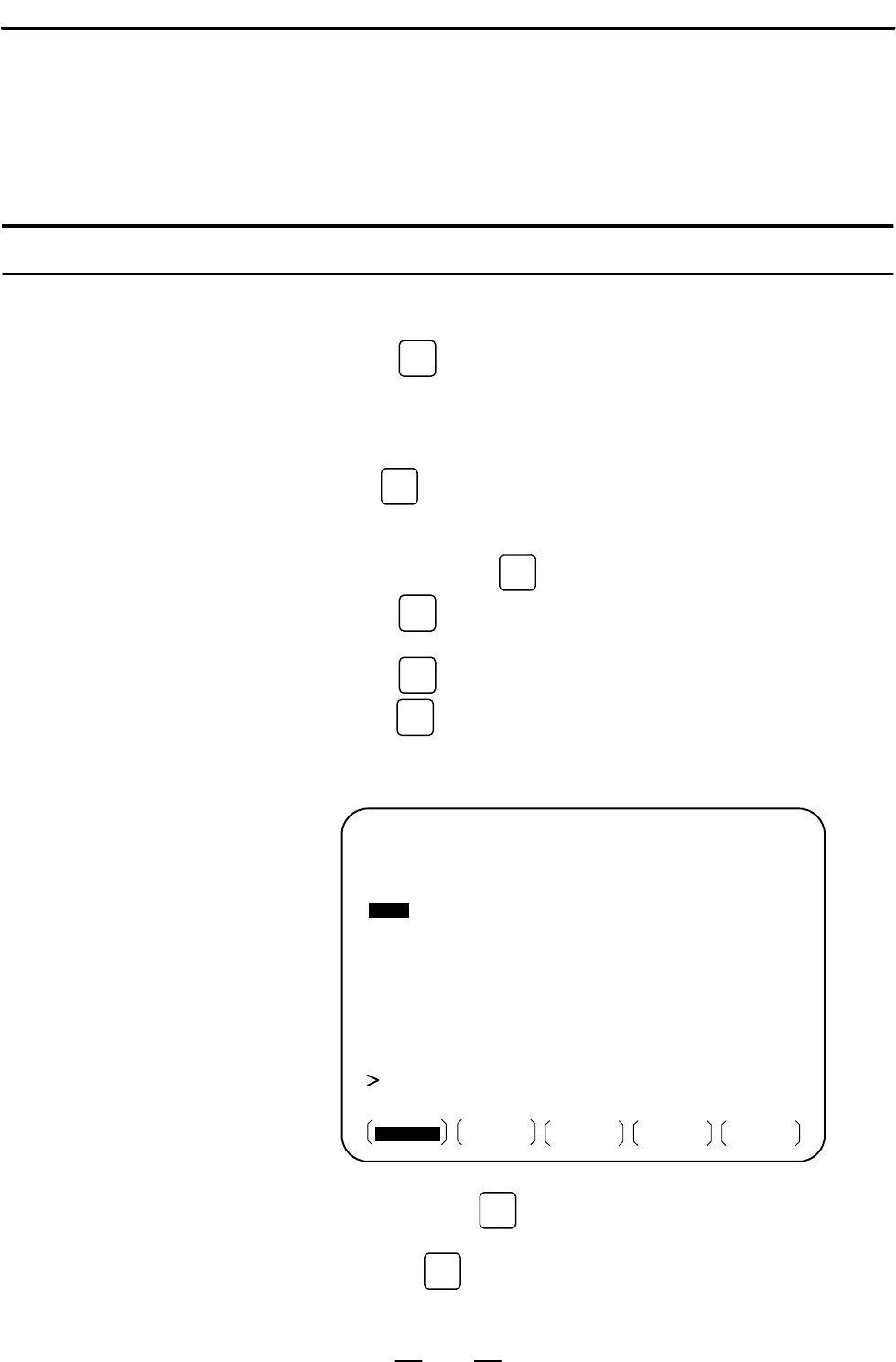 OPERATION
10. CREATING PROGRAMS
B–63664EN/02
656
Sequence numbers can be automatically inserted in each block when a
program is created using the MDI keys in the EDIT mode.
Set the increment for sequence numbers in parameter 3216.
Procedure for automatic insertion of sequence numbers
1
Set 1 for SEQUENCE NO. (see III–11.4.2).
PROG
to display the program screen.
4
Search for or register the number of a program to be edited and move
the cursor to the
EOB
(;) of the block after which automatic insertion
of sequence numbers is started.
When a program number is registered and an
EOB
(;) is entered with
the
INSERT
key, sequence numbers are automatically inserted starting
with 0. Change the initial value, if required, according to step 10, then
skip to step 7.
N
and enter the initial value of
N
.
INSERT
.
7
Enter each word of a block.
EOB
.
INSERT
. The
EOB
is registered in memory and sequence numbers
are automatically inserted. For example, if the initial value of
and the parameter for the increment is set to
2,

N12

inserted and
displayed below the line where a new block is specified.
EDIT
13 : 18 : 08
O0040 ;
N10 G92 X0 Y0 Z0 ;
%
_
N12
10
S

In the example above, if

N12

is not necessary in the next block,
pressing the
DELETE
key after
N12
is displayed deletes

N12

.
N100
in the next block instead of
N12

, enter

N100

and
press
ALTER
after
N12
is displayed.

N100

is registered and initial
value is changed to
10.2
AUTOMATIC
INSERTION OF
SEQUENCE
NUMBERS
Procedure