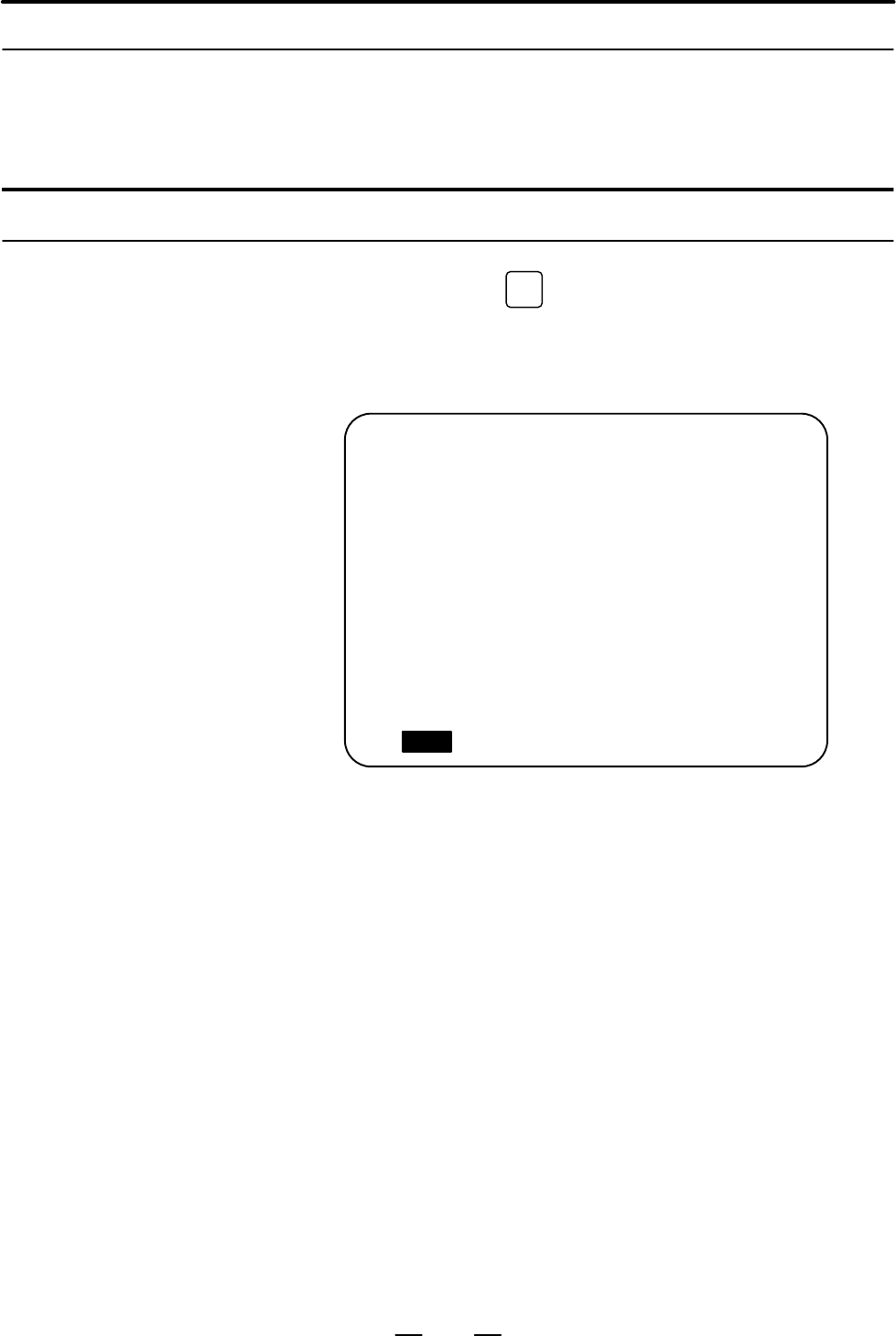 OPERATION
B–63664EN/02

11. SETTING AND DISPLAYING DATA
669
Displays the current position of the beam in the workpiece coordinate
system. The current position changes as the beam moves. The least input
increment is used as the unit for numeric values. The title at the top of
the screen indicates that absolute coordinates are used.
Display procedure for the current position screen in the workpiece coordinate system
POS
.
3
On the 7 soft keys type, press the
[ABS]
soft key one more time to
display the coordinates along axes other than the six standard axes.
MEM STRT MTN *** 09:06:35
[
ABS
] [ REL ] [ ALL ] [ HNDL ] [ OPRT ]
ACTUAL POSITION(ABSOLUTE)
O1000 N00010
PART COUNT 5
RUN TIME 0H15M
CYCLE TIME 0H 0M38S
ACT.F 3000 MM/M
S 0 T0000
Bits 6 and 7 of parameter No. 3104 (DAL, DAC) can be used to select
whether the displayed values include beam length offset and cutter
compensation.
On the common screen for 7 soft keys type and 12 soft keys type, only the
coordinates for the first to fifth axes are displayed initially when there are
six or more controlled axes. Pressing the
[ABS]
soft key displays the
coordinates for the sixth and subsequent axes.
(The common screen indicates the current position and modal
information on its left side and various functions such as parameters and
offsets on its right side.)
11.1.1
System
Explanations
compensation values
D
Displaying the sixth and
subsequent axes