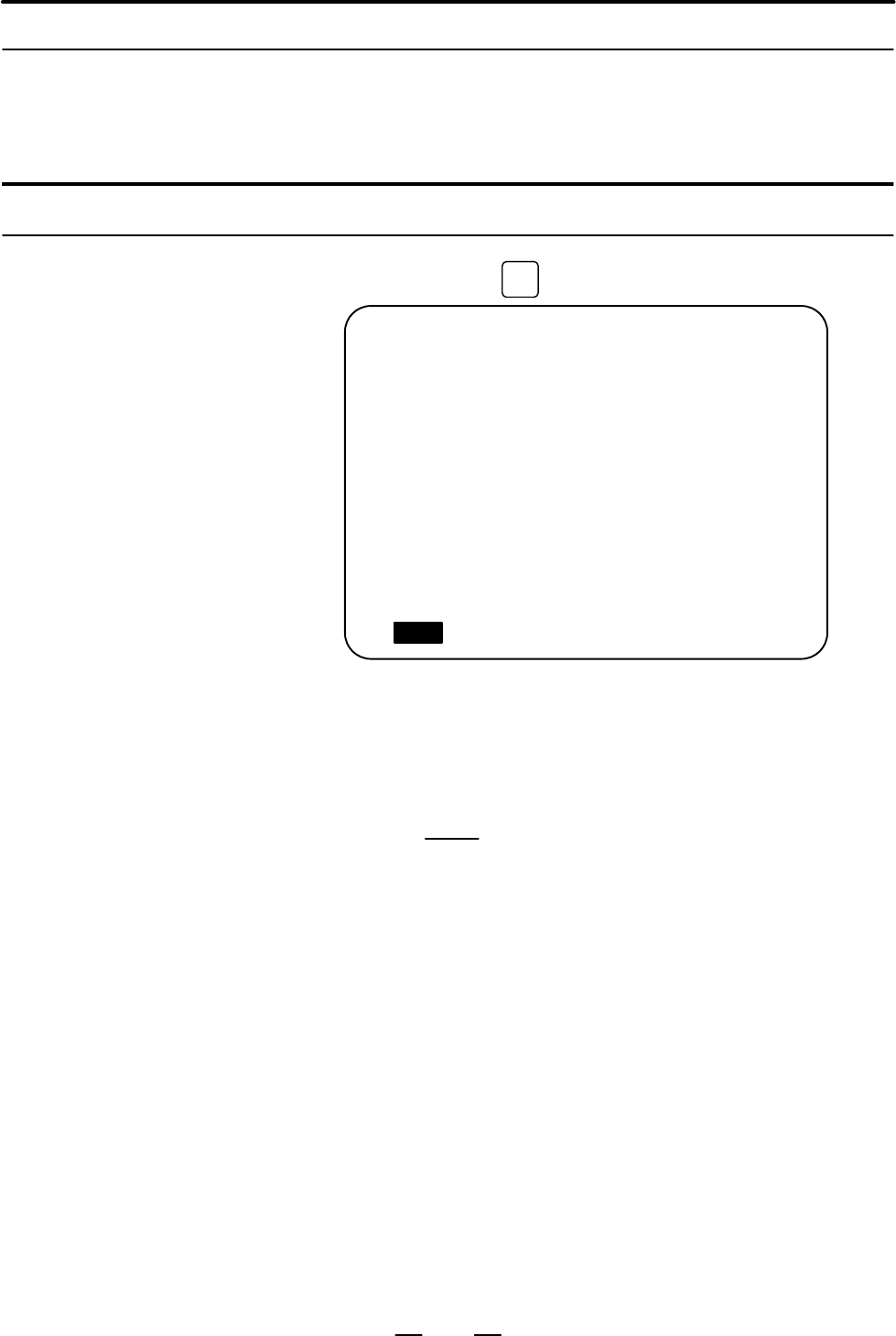 OPERATION
11. SETTING AND DISPLAYING DATA

B–63664EN/02
674
The actual feedrate on the machine (per minute) can be displayed on a
current position display screen or program check screen by setting bit 0
(DPF) of parameter 3105. On the 12 soft keys type, the actual feedrate
is always displayed.
Display procedure for the actual feedrate on the current position display screen
POS
to display a current position display screen.
MEM STRT MTN *** 09:06:35
[
ABS
] [ REL ] [ ALL ] [ HNDL ] [ OPRT ]
ACTUAL POSITION(ABSOLUTE)
O1000 N00010
PART COUNT 5
RUN TIME 0H15M
CYCLE TIME 0H 0M38S
ACT.F 3000 MM/M
S 0 T0000
Actual feedrate is displayed after ACT.F.
The actual feedrate is displayed in units of millimeter/min or inch/min
(depending on the specified least input increment) under the display of the
current position.
The actual rate is calculated by the following expression:
ȍ
n
2
Ǹ
where
fi
:
Cutting feed rate in the tangential direction of each axis or rapid
traverse rate
Fact
: Actual feedrate displayed
The display unit:mm/min (metric input).
inch/min (Inch input, Two digits below the decimal
point are displayed.)
The feedrate along the PMC axis can be omitted by setting bit 1 (PCF) of
parameter No. 3105.
In the case of movement of rotary axis, the speed is displayed in units of
deg/min but is displayed on the screen in units of input system at that time.
For example, when the rotary axis moves at 50 deg/min, the following is
displayed: 0.50 INCH/M
The program check screen also displays the actual feedrate.
11.1.5
Display
Procedure
Explanations
D
Actual feedrate

display
D
Actual feedrate

display