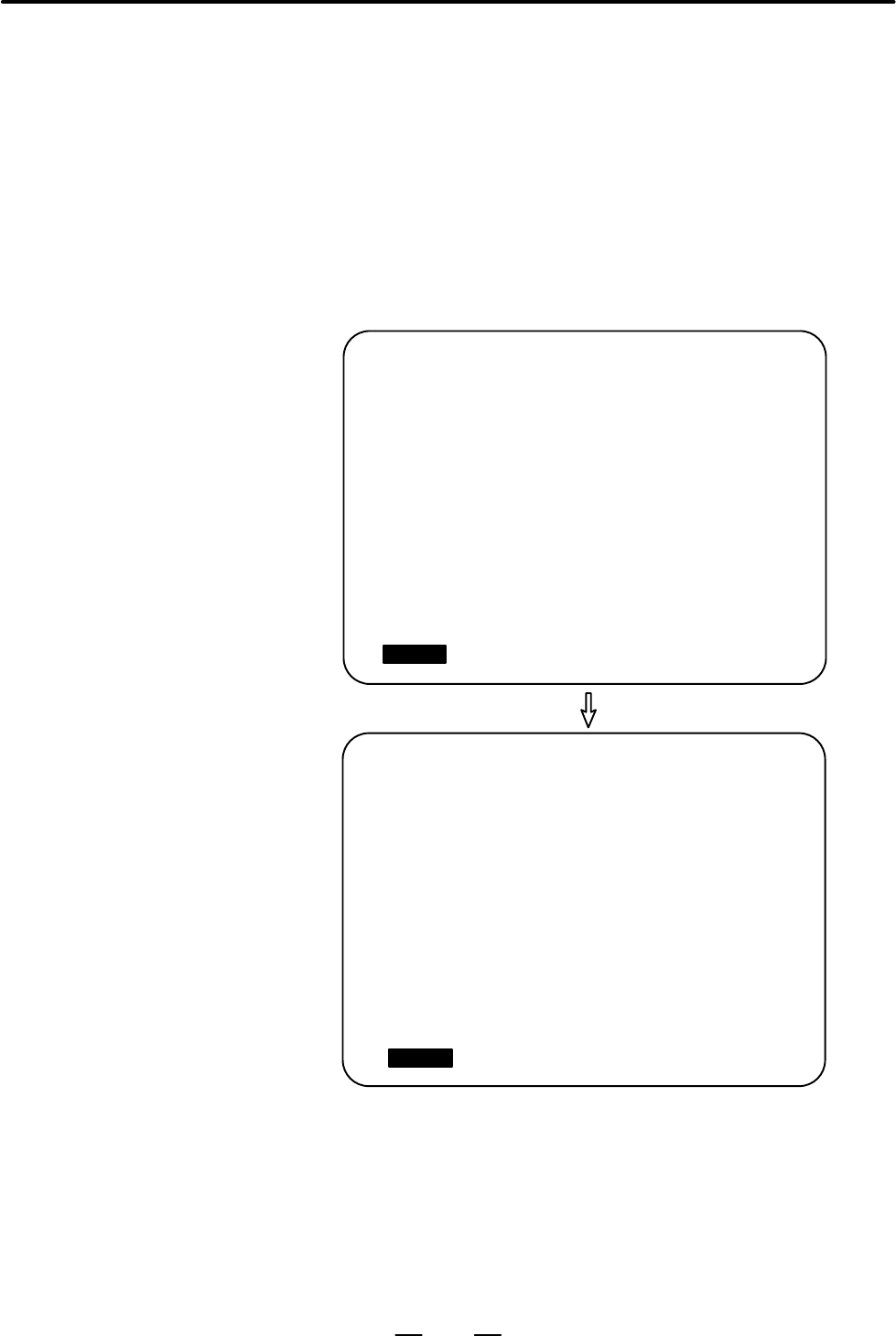 OPERATION
11. SETTING AND DISPLAYING DATA

B–63664EN/02
686
5
To calculate the machining times of additional programs, repeat the
above procedure. The machining time display screen displays the
executed main program numbers and their machining times
sequentially.
Note, that machining time data cannot be displayed for more than ten
main programs. When more than ten programs are executed, data for
the oldest programs is discarded. The screens below show how the
screen display changes from the initial state where the machining times
of ten main programs (O0020, O0040, ..., and O0200) are displayed
to the state where the machining time of the main program O0220 is
calculated.
PROGRAM (TIME)

O0000

N00000
>_
EDIT
**** *** ***
16:52:13
[
TIME
][ ][ ][ ][(
OPRT

) ]
PROGRAM (TIME)

O0000

N00000
>_
EDIT
**** *** ***
16:52:20
[
TIME

][ ][ ][ ][(

OPRT

) ]