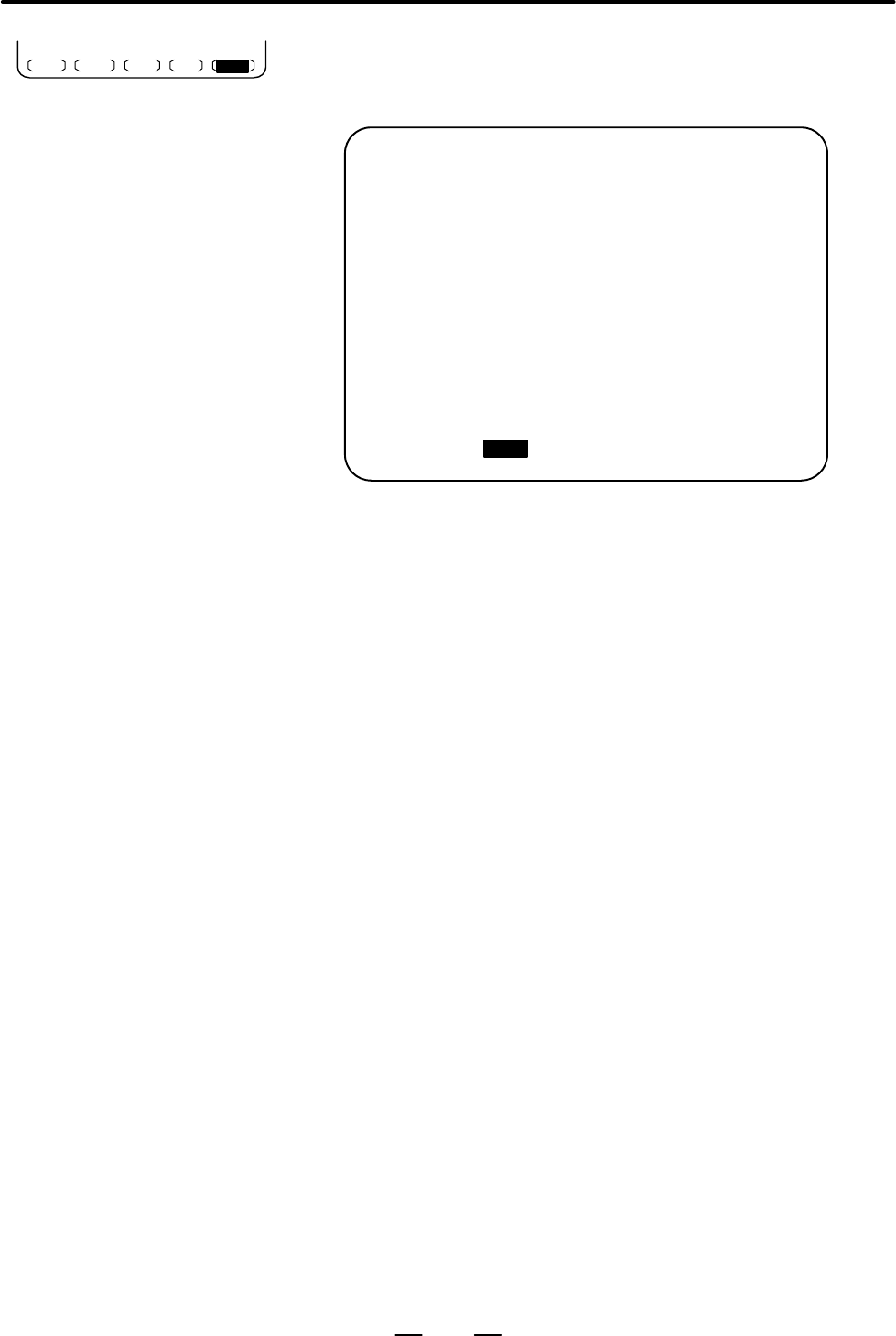 OPERATION
B–63664EN/02
11. SETTING AND DISPLAYING DATA
697
8
Pressing the
[EXEC]

operation soft key displays the group–unit
program list screen, listing all those programs whose name includes
the specified character string.
PROGRAM (NUM.)
MEMORY (CHAR.)
> _
EDIT **** *** *** 16:52:25
[ PRGRM ] [
DIR
] [ ] [ ] [ (OPRT) ]
PROGRAM DIRECTORY (GROUP)
O0001 N00010
[Group–unit program list screen displayed
when a search is made for "GEAR–1000*"]
When the program list consists of two or more pages, the pages can be
changed by using a page key.
In the above example, the asterisk (*) must not be omitted. The asterisk
indicates an arbitrary character string (wild card specification).
"GEAR–1000*" indicates that the first nine characters of the target
program names must be "GEAR–1000," followed by an arbitrary
character string. If only "GEAR–1000" is entered, a search is made only
for those CNC programs having the nine–character name "GEAR–1000."
A question mark (?) can be used to specify a single arbitrary character.
For example, entering "????–1000" enables a search to be made for
programs having names which start with four arbitrary characters,
followed by "–1000".
EXEC
Explanations