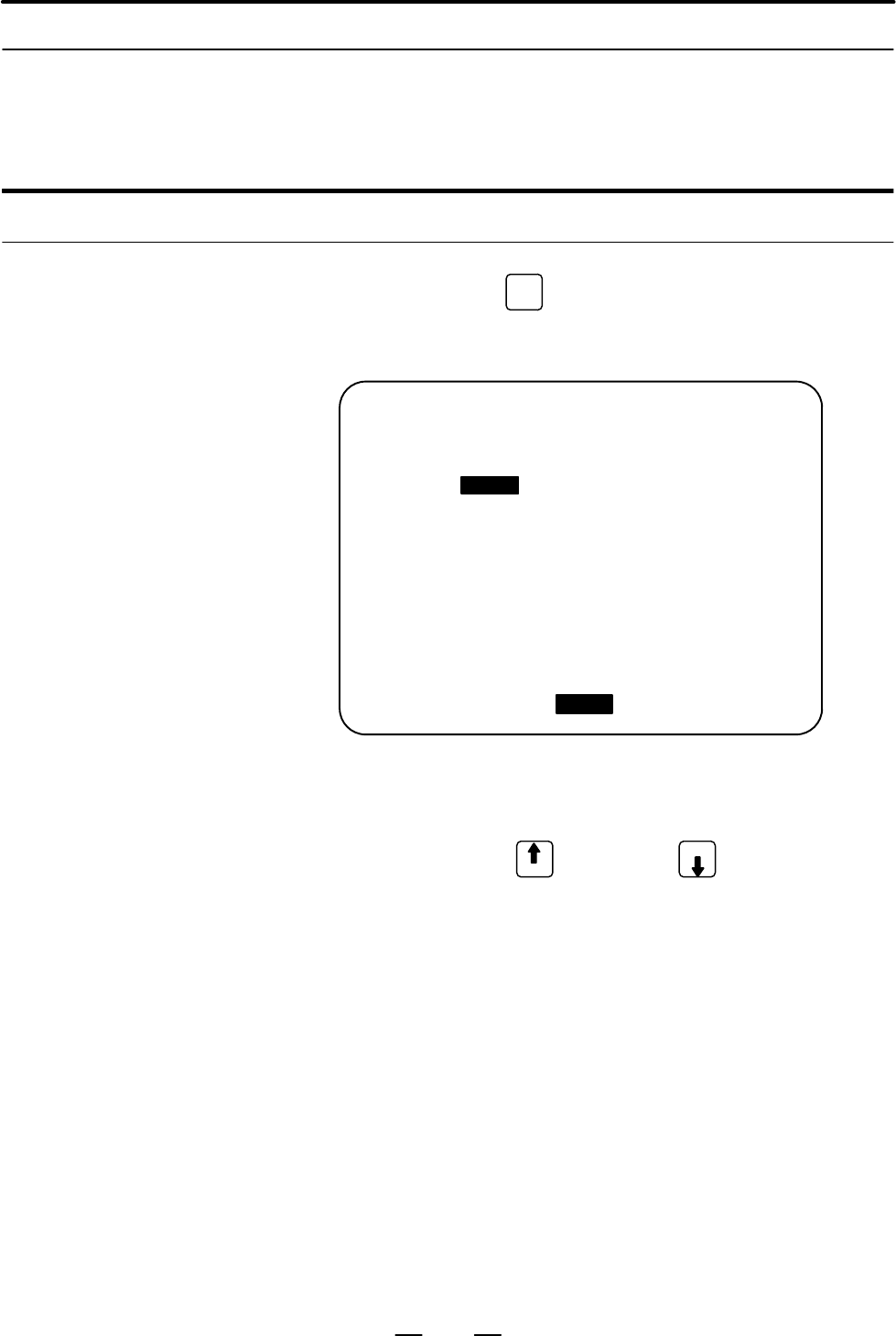 OPERATION
B–63664EN/02
11. SETTING AND DISPLAYING DATA
709
Displays the workpiece origin offset for each workpiece coordinate
system (G54 to G59, G54.1 P1 to G54.1 P48 and G54.1 P1 to G54.1
P300) and external workpiece origin offset. The workpiece origin offset
and external workpiece origin offset can be set on this screen.
Procedure for Displaying and Setting the Workpiece Origin Offset Value
OFFSET
SETTING
.
2
Press chapter selection soft key
The workpiece coordinate system setting screen is displayed.
(G54)
NO. DATA
NO. DATA
WORK COORDINATES O0001 N00000
MDI **** *** ***
16:05:59
[ OFFSET ] [ SETING ] [
WORK
] [ ] [ (OPRT) ]
3
The screen for displaying the workpiece origin offset values consists
of two or more pages. Display a desired page in either of the
following two ways:
PAGE
or page down
PAGE
key.
D
Enter the workpiece coordinate system number (0 : external
workpiece origin offset, 1 to 6: workpiece coordinate systems G54
to G59, P1 to P48 : workpiece coordinate systems G54.1 P1 to
G54.1 P48, P1 to P300 : workpiece coordinate systems G54.1 P1
to G54.1 P300) and press operation selection soft key
4
Turn off the data protection key to enable writing.
5
Move the cursor to the workpiece origin offset to be changed.
6
Enter a desired value by pressing numeric keys, then press soft key
[INPUT]
. The entered value is specified in the the workpiece origin
offset value. Or, by entering a desired value with numeric keys and
pressing soft key
[+INPUT]
, the entered value can be added to the
previous offset value.
7
Repeat
5
and
6

to change other offset values.
8
Turn on the data protection key to disable writing.
11.4.5
Procedure