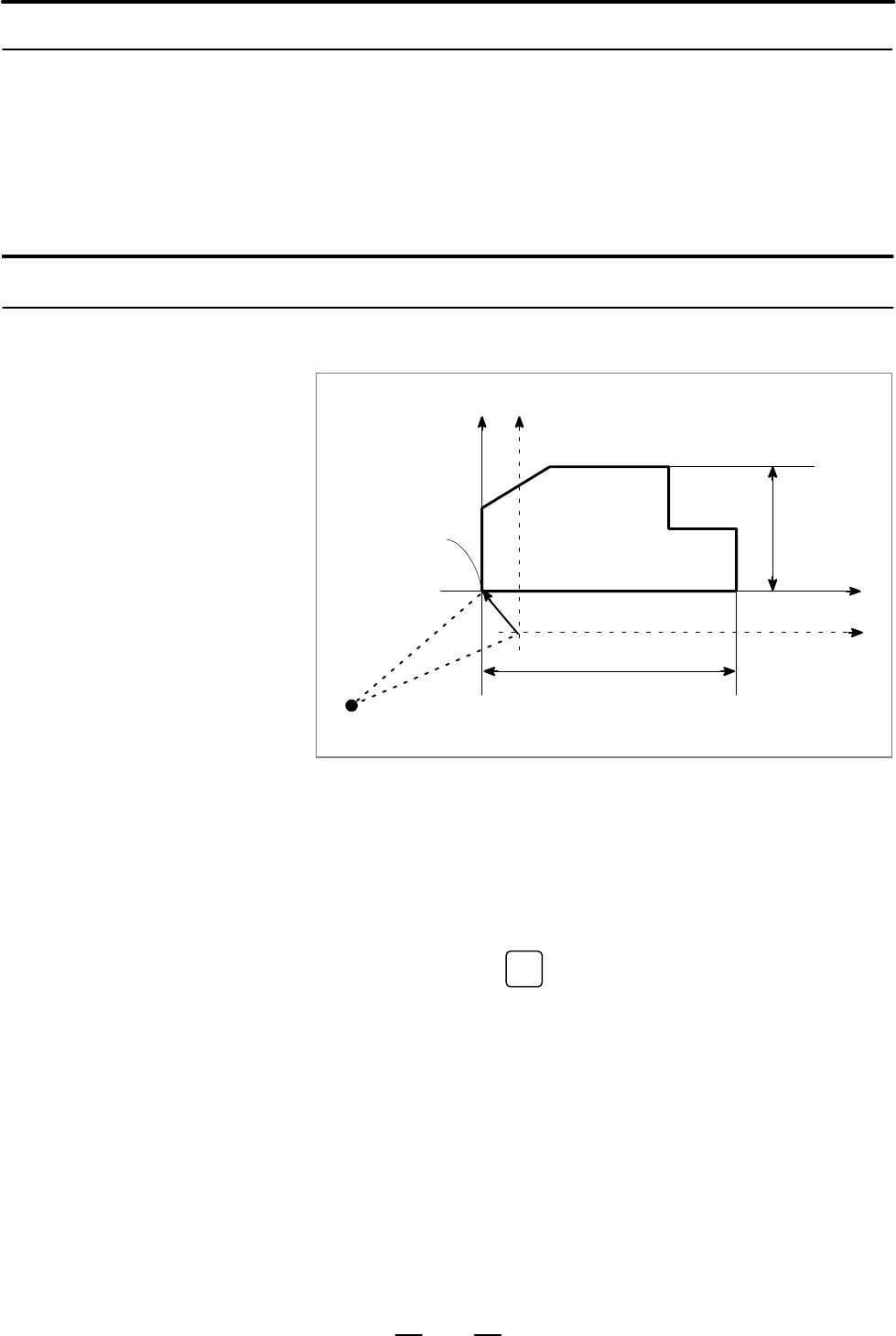 OPERATION
11. SETTING AND DISPLAYING DATA
B–63664EN/02
710
This function is used to compensate for the difference between the
programmed workpiece coordinate system and the actual workpiece
coordinate system. The measured offset for the origin of the workpiece
coordinate system can be input on the screen such that the command
values match the actual dimensions.
Selecting the new coordinate system matches the programmed coordinate
system with the actual coordinate system.
Procedure for Direct Inputting of Measured Workpiece Origin Offsets
O'
O
Origin
Previous
offset
New offset
Surface A
Surface B
Programmed
workpiece origin
α
β
X
x
Y
y
1
When the workpiece is shaped as shown above, position the reference
tool manually until it touches surface A of the workpiece.
2
Retract the beam without changing the Y coordinate.
3
Measure distance
α
between surface A and the programmed origin of
the workpiece coordinate system as shown above.
OFFSET
SETTING
.
11.4.6
Direct Input of
Measured Workpiece
Origin Offsets
Procedure