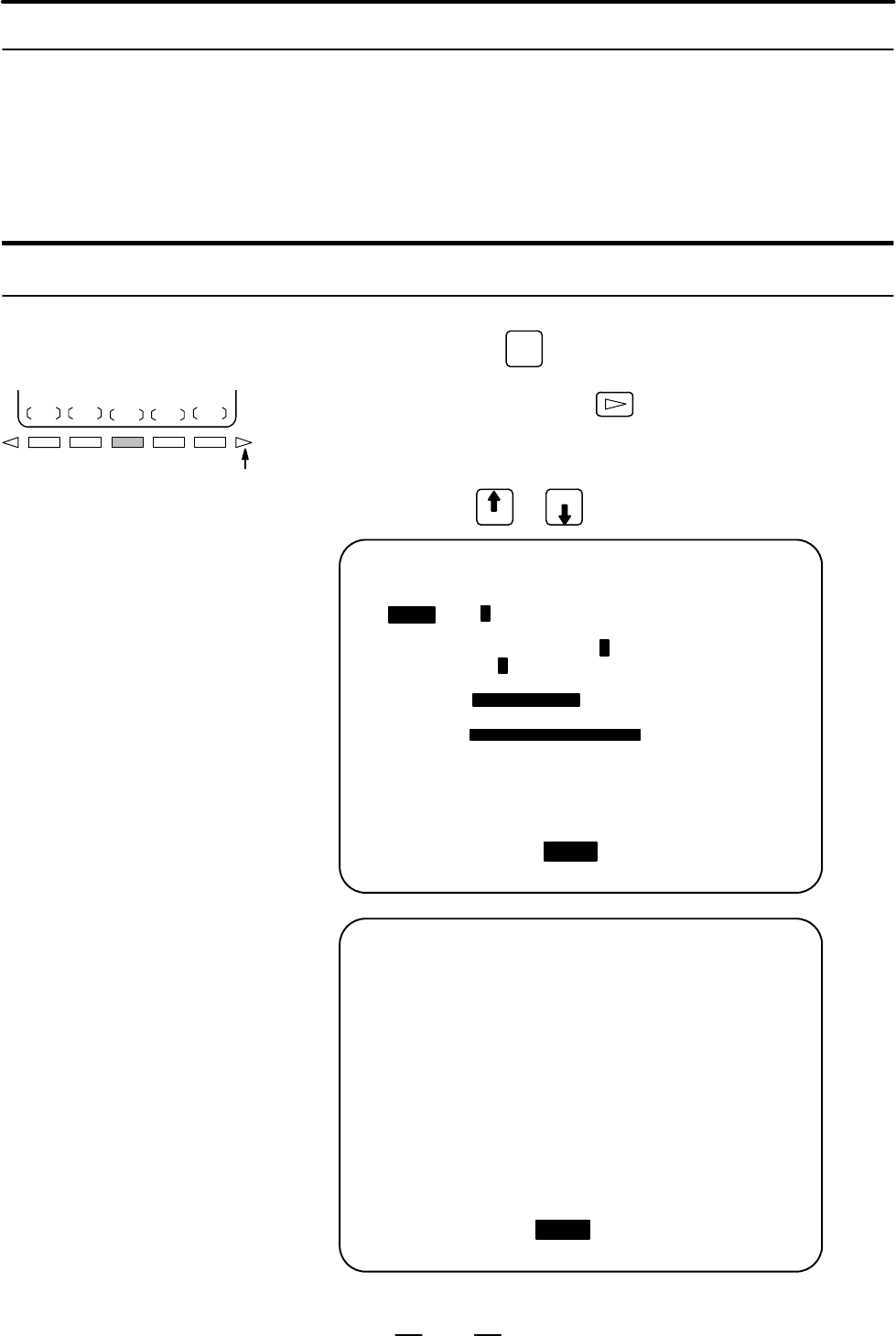 OPERATION
B–63664EN/02
11. SETTING AND DISPLAYING DATA
715
With this function, functions of the switches on the machine operator's
panel can be controlled from the MDI panel.
This means that mode selection and jog feed override selection can be
performed on the MDI panel and the corresponding switches on the
machine operator's panel can be omitted.
Jog feed can be performed using numeric keys.
Procedure for displaying and setting the software operator's panel
OFFSET
SETTING
.
2
Press the continuous menu key
, then press chapter selection soft
key
3
The screen consists of several pages.
Press page key
PAGE
or
PAGE
until the desired screen is displayed.
OPERATOR'S PANEL
O0000 N00000
MODE
: MDI MEM EDIT HNDL JOG REF
STEP MULTI.
: *1 *10 *100
RAPID OVRD.
: 100% 50% 25% F0
ACTUAL POSITION (ABSOLUTE)
>_
MDI **** *** *** 16:05:59
[ MACRO ] [ ] [
OPR
] [TOOLLF] [ (OPRT) ]
OPERATOR'S PANEL O0000 N00000
PROTECT KEY
:
J
PROTECT

RELEASE
ACTUAL POSITION (ABSOLUTE)
S 0 T0000
MDI **** *** *** 16:05:59
[ MACRO ] [ ] [
OPR
] [ TOOLLF ] [ (OPRT) ]
11.4.9
Procedure
Continuous menu key
MOPR