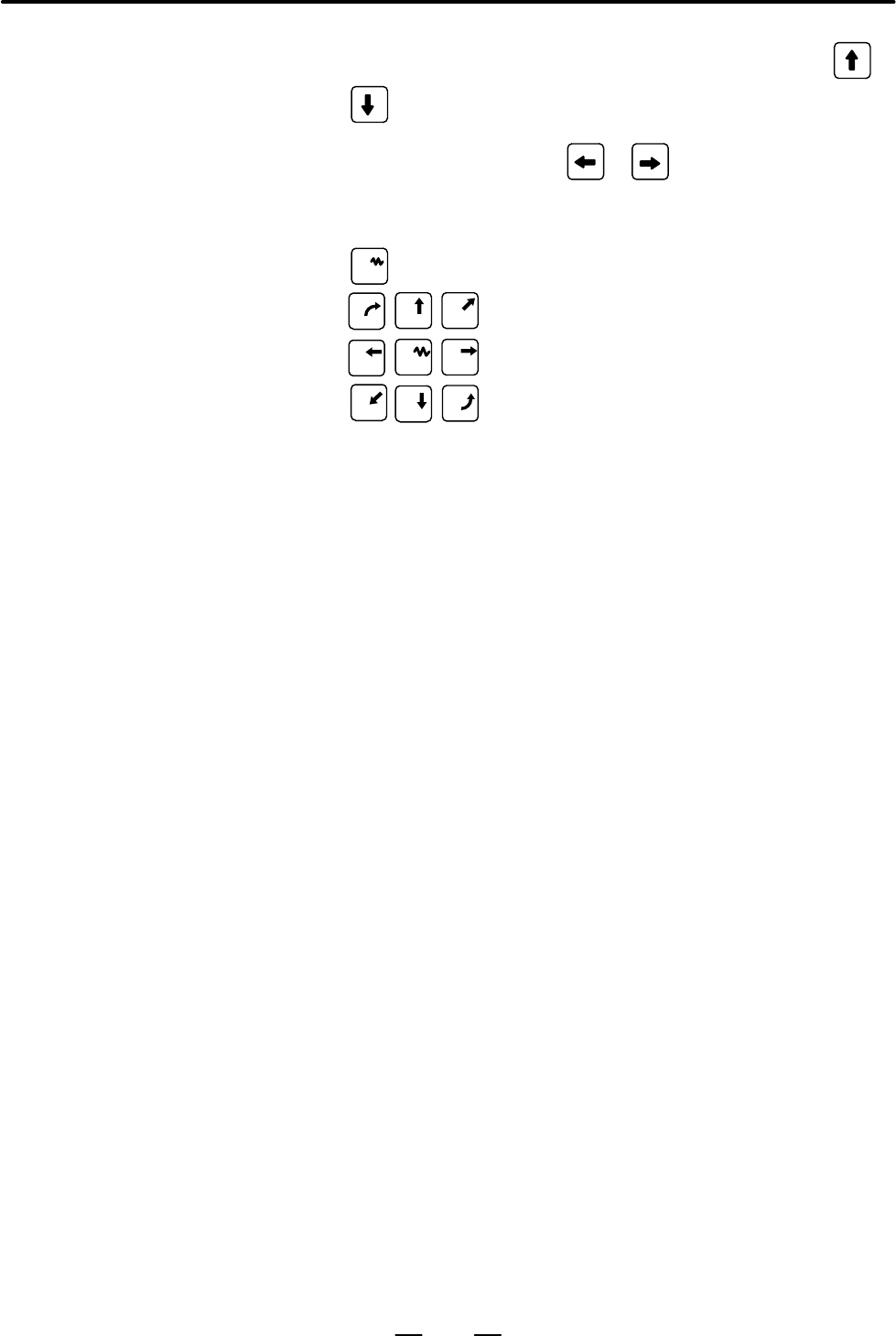 OPERATION
11. SETTING AND DISPLAYING DATA
B–63664EN/02
716
4
Move the cursor to the desired switch by pressing cursor key

or
.
5
Push the cursor move key
or
to match the mark

J

to an
arbitrary position and set the desired condition.
6
Press one of the following arrow keys to perform jog feed. Press the
5
key together with an arrow key to perform jog rapid traverse.
1
8
2
4
9
7
3
The valid operations on the software operator's panel are shown below.
Whether to use the CRT/MDI panel or machine operator's panel for each
group of operations can be selected by parameter 7200.
Group2
:

Selection of jog feed axis, jog rapid traverse
Group3
:

Selection of manual pulse generator feed axis, selection of
manual pulse magnification x1, x10, x100
Group4
:

Jog federate, federate override, rapid traverse override
Group5
:

Optional block skip, single block, machine lock, dry run
The groups for which the machine operator's panel is selected by
parameter 7200 are not displayed on the software operator's panel.
When the CRT indicates other than the software operator's panel screen
and diagnostic screen, jog feed is not conducted even if the arrow key is
pushed.
The feed axis and direction corresponding to the arrow keys can be set
with parameters (Nos. 7210 to 7217).
Eight optionally definable switches are added as an extended function of
the software operator's panel. The name of these switches can be set by
parameters (Nos. 7220 to 7283) as character strings of max. 8 characters.
For the meanings of these switches, refer to the manual issued by machine
tool builder.
Explanations
feed is valid
D
Jog feed and arrow keys
switches