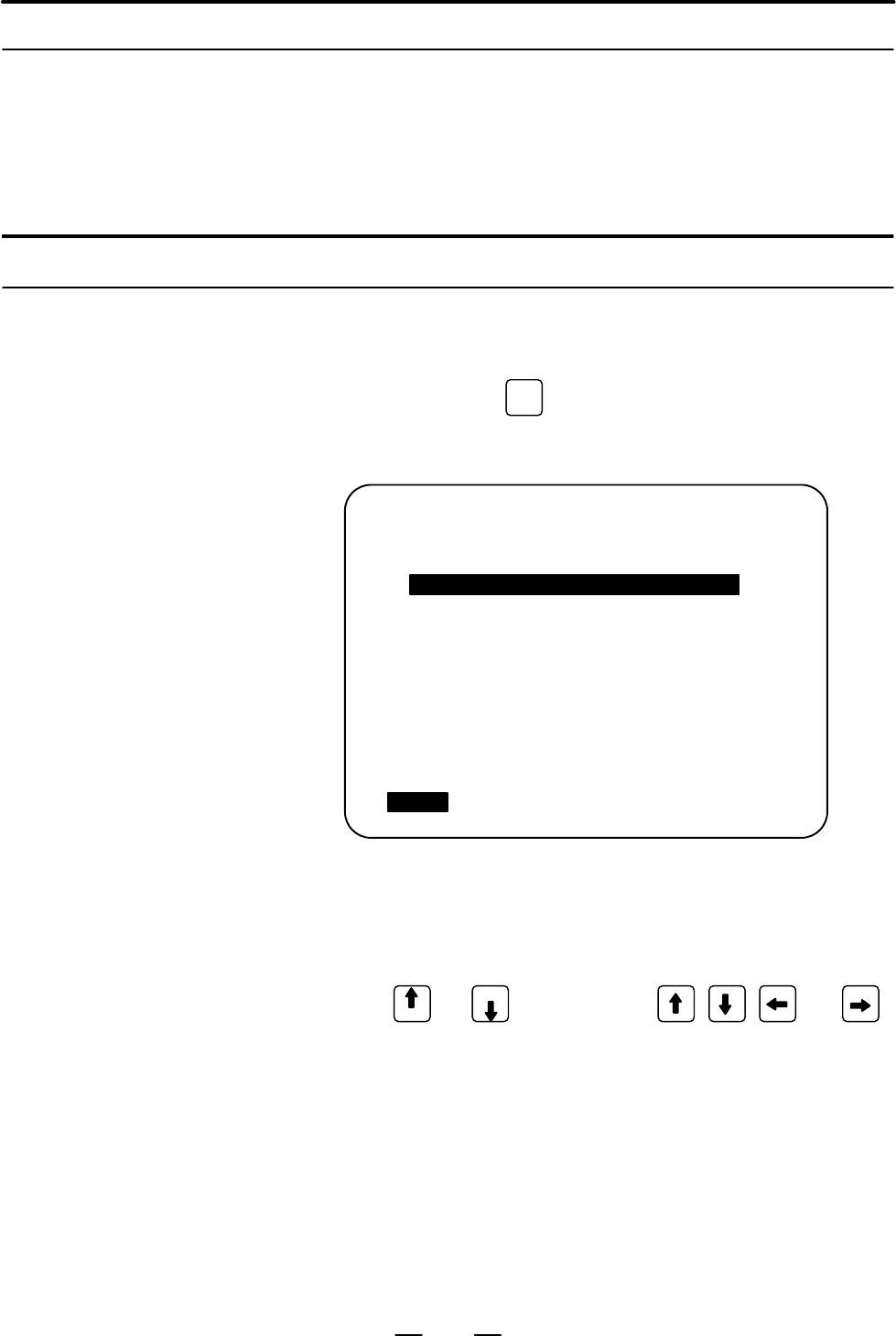 OPERATION
11. SETTING AND DISPLAYING DATA
B–63664EN/02
718
When the CNC and machine are connected, parameters are set to
determine the specifications and functions of the machine in order to fully
utilize the characteristics of the servo motor. The setting of parameters
depends on the machine. Refer to the parameter list prepared by the
machine tool builder.
Normally, the user need not change parameter setting.
Procedure for displaying and setting parameters
1
Set 1 for PARAMETER WRITE

to enable writing. See the procedure
for enabling/disabling parameter writing described below.
SYSTEM
.
3
Press chapter selection soft key
[PARAM]
to display the parameter
screen.
PARAMETER (SETTING)
O0010
N00002
> _
THND **** *** *** 16:05:59
[
PARAM

] [ DGNOS ] [ PMC ] [ SYSTEM ] [ (OPRT) ]
4
Move the cursor to the parameter number to be set or displayed in
either of the following ways:
S
Enter the parameter number and press soft key
S
Move the cursor to the parameter number using the page keys,
PAGE
and
PAGE
, and cursor keys,
,

,

, and

.
5
To set the parameter, enter a new value with numeric keys and press
soft key
[INPUT]
. The parameter is set to the entered value and the
value is displayed.
PARAMETER WRITE
to disable writing.
11.5.1
Parameters
Procedure