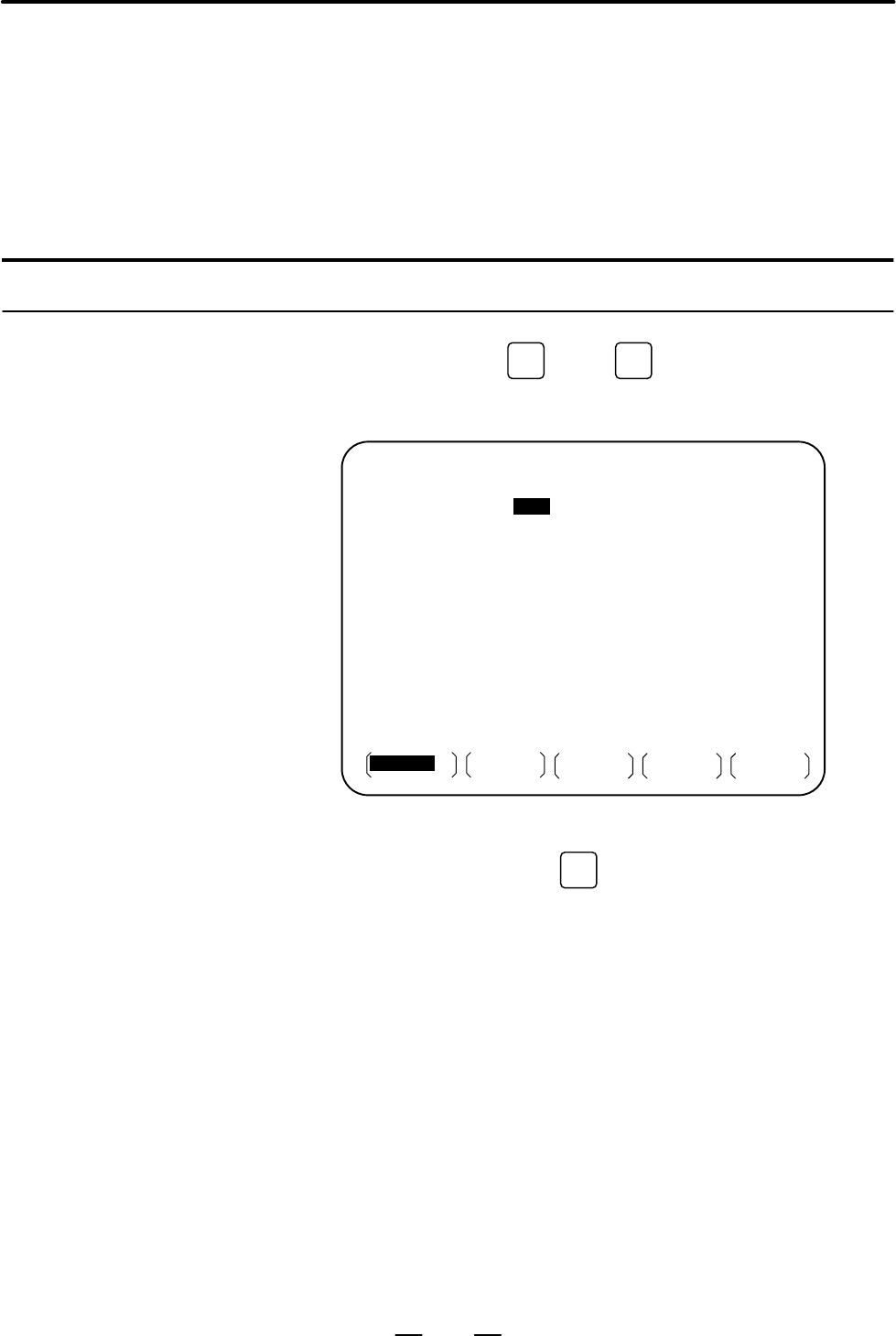 OPERATION
12. GRAPHICS FUNCTION
B–63664EN/02
730
It is possible to draw the programmed beam path on the screen, which
makes it possible to check the progress of machining, while observing the
path on the screen.
In addition, it is also possible to enlarge/reduce the screen.
Before drawing, graphic parameters must be set.
When the dynamic graphics function is used, the graphics function
described in this section cannot be used. See Section 12.2 for the dynamic
graphics function.
Graphics display procedure
GRAPH
. Press
CUSTOM
GRAPH
for a small MDI unit.
The graphic parameter screen shown below appears. (If this screen
does not appear, press soft key
GRAPHIC PARAMETER
MDI
14 : 23 : 54
O0000
N00000
GRAPH
(XY=0.YZ=1,ZY=2, XZ=3, XYZ=4, ZXY=5)
GRAPHIC CENTER
PARAM
4
2
Move the cursor with the cursor keys to a parameter to set.
3
Enter data, then press the
INPUT
key.
4
Repeat steps 2 and 3 until all required parameters are specified.
12.1
GRAPHICS DISPLAY
Procedure