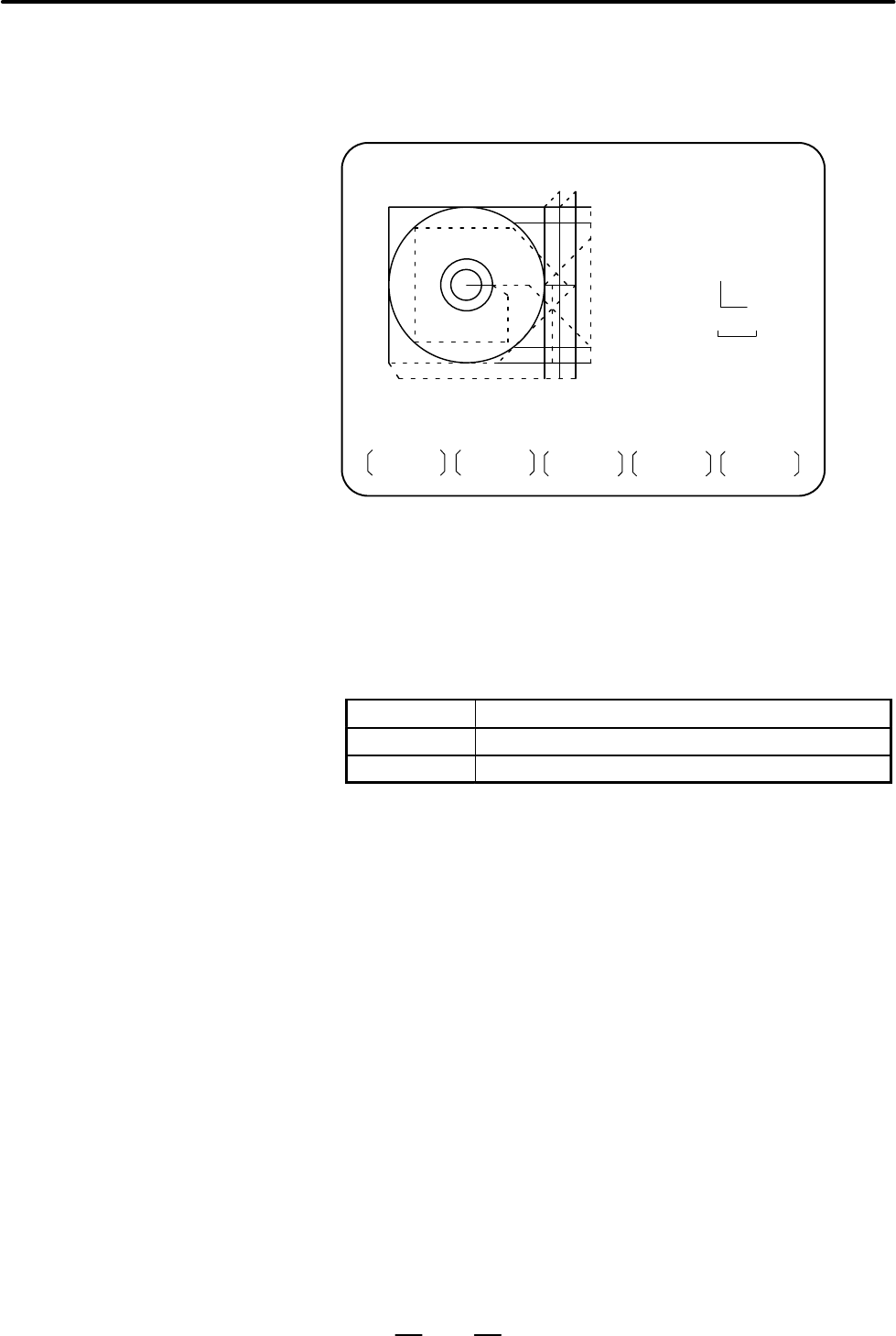 OPERATION
B–63664EN/02
12. GRAPHICS FUNCTION
739
11
For partial drawing enlargement,
display the

PATH GRAPHIC
(SCALE)
screen by pressing the soft key
[ZOOM]
on the

PATH
GRAPHIC (PARAMETER)
screen of
step 1

above. The beam path
is displayed. Next, press soft key
MEM
10 : 10 : 40
O1126 N01126
SCALE
1.00
Y
X
25.8
EXEC
↑→
←
↓
12
Perform positioning of marks displayed at the center of the screen
to the center of the part enlarged using soft keys [
←
], [

→

], [↓

],
13
Set the relative magnification rate for the beam path view which is
being drawn using the address keys "
P
" and "
M
". When you press
address key P or M, the following results:
P
The relative magnification rate increases by 0.1.
M
The relative magnification rate decreases by 0.1.
The relative magnification rate is continuously changed by keeping
the address keys depressed. It is possible to magnify up to 100
times in reference to the actual dimensions.
[EXEC]
after setting the relative magnification
rate. Then, the screen automatically changes to "
BEAM PATH
(EXECUTION)
" and the drawing of set partial enlargement view
starts. The set partial enlargement status is valid until soft key
[AUTO]
or
[ERASE]

is pressed.
Partial enlargement