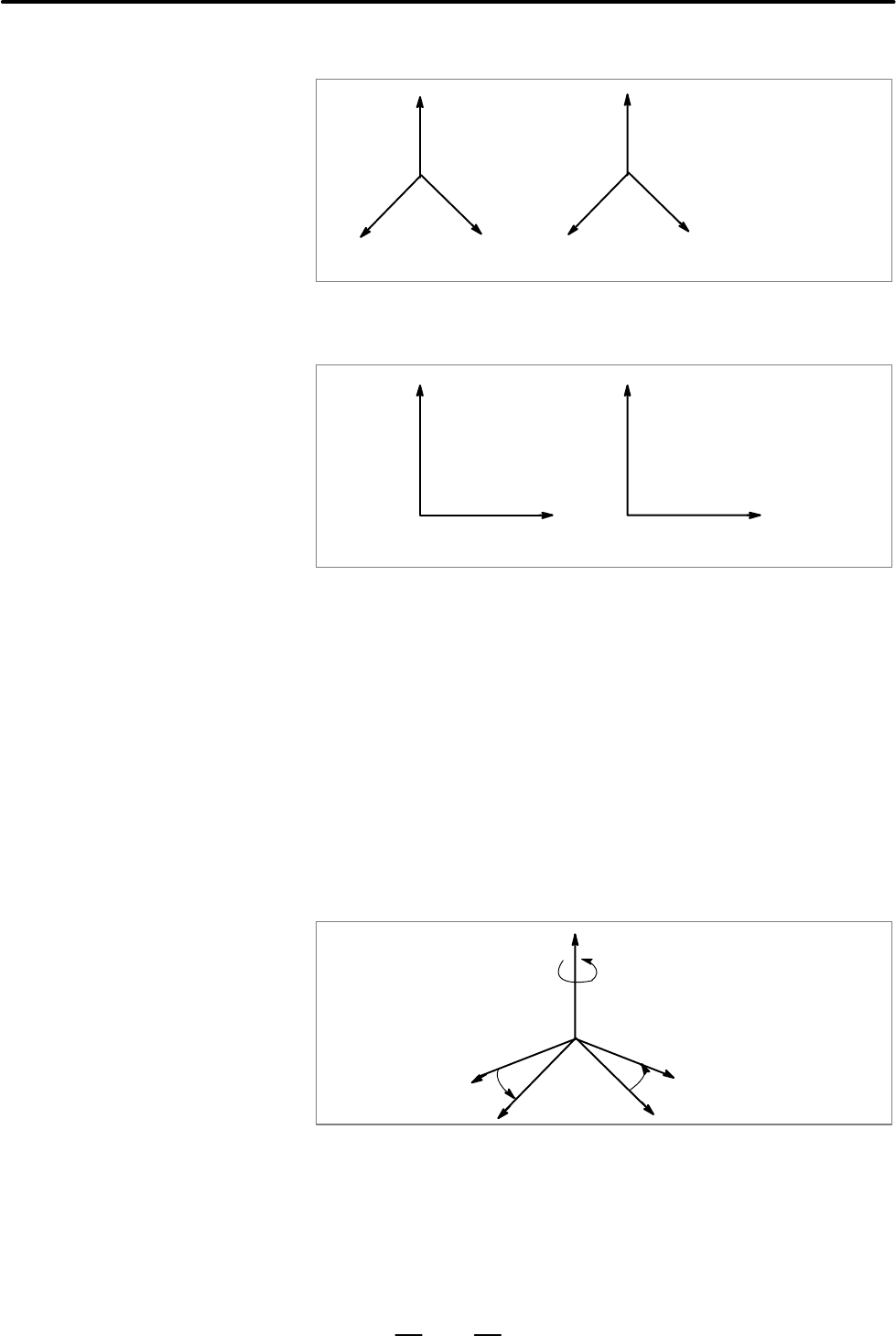 OPERATION
B–63664EN/02
12. GRAPHICS FUNCTION
741
Projector view by isometric can be drawn.
Y
XYZ
X
Z
Y
ZXY
XZ
P=4
P=5
Fig.12.2.1 (b) Coordinate systems for the isometric projection
X
YZ
X
P=6
Fig.12.2.1 (c) Coordinate systems for the biplane view
Biplanes (XY and XZ) can be drawn simultaneously. The maximum and
minimum coordinate values must be set to draw the biplane view. The
maximum and minimum coordinate values can also be set by performing
automatic scaling
The direction of the coordinate axis is set when the isometric projection
is the setting of the drawing screen. The direction is set by horizontal and
vertical rotation angles. The unit is expressed in degrees.
The horizontal rotation angle is set in the range of –180
°
to +180°

in
reference to the vertical axis. Set a positive value for clockwise rotation
of the coordinate axis. Thus, the direction of projection (visual field)
becomes counterclockwise.
Rotating
Fig.12.2.1 (d) Rotating
(XYZ,ZXY)