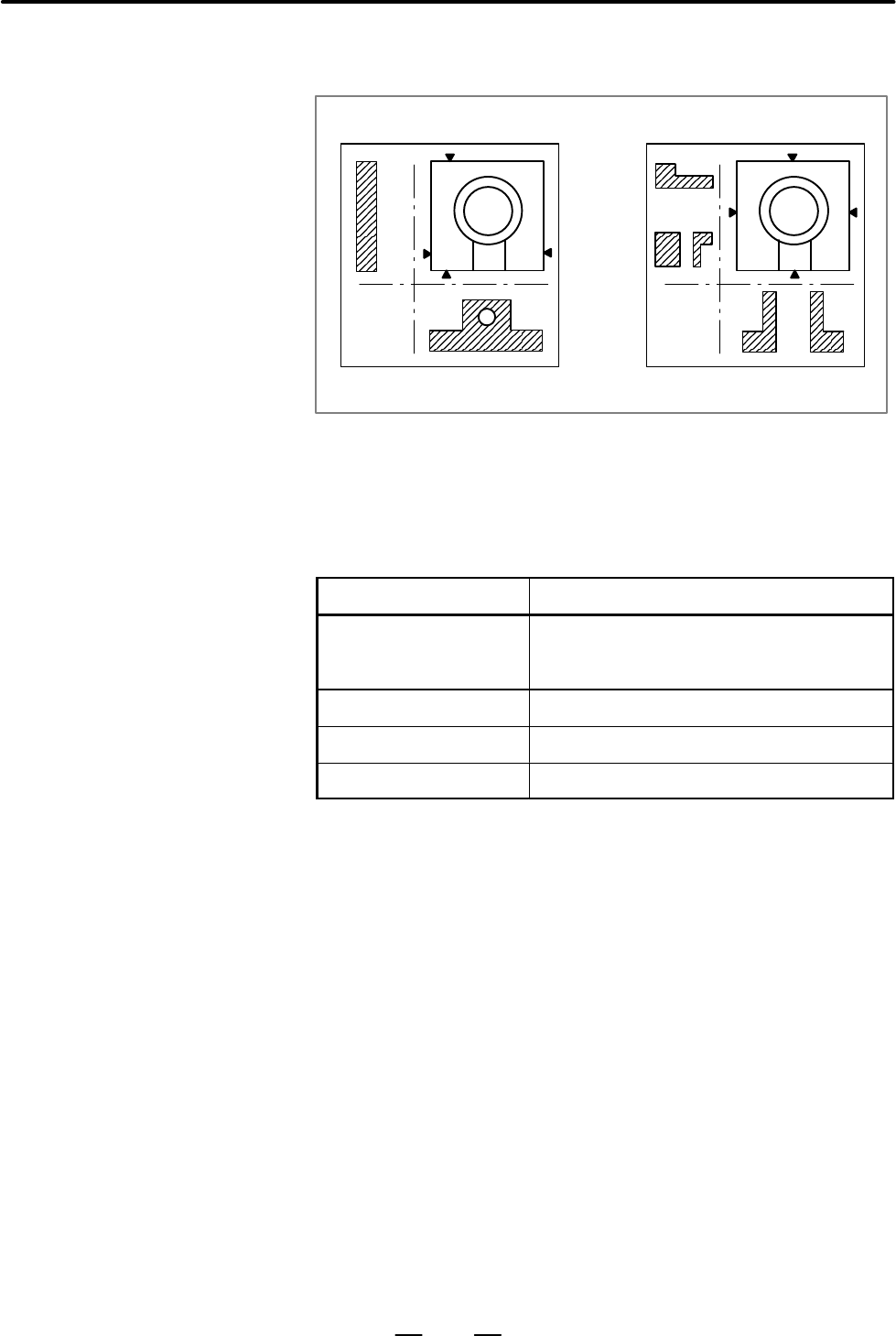 OPERATION
B–63664EN/02
12. GRAPHICS FUNCTION
755
Some examples of cross–sectional views are given below for the left view
and front view shown on the previous page.
Sectional view 1
Sectional view 2
If the machine operation is not enabled, no drawing can be made. No
drawing can be made during operation of machine. The main setting data
and switches needed on drawing are as shown below:
Setting data/switch
Status needed for drawing
Tool offset value
It is necessary to set the cutter compensation
value properly. The beam length offset is ig-
nored.
Optional block skip
Properly set it.
In solid graphics, paths based on helical interpolation cannot be drawn.
selection in triplane
drawing
Limitations