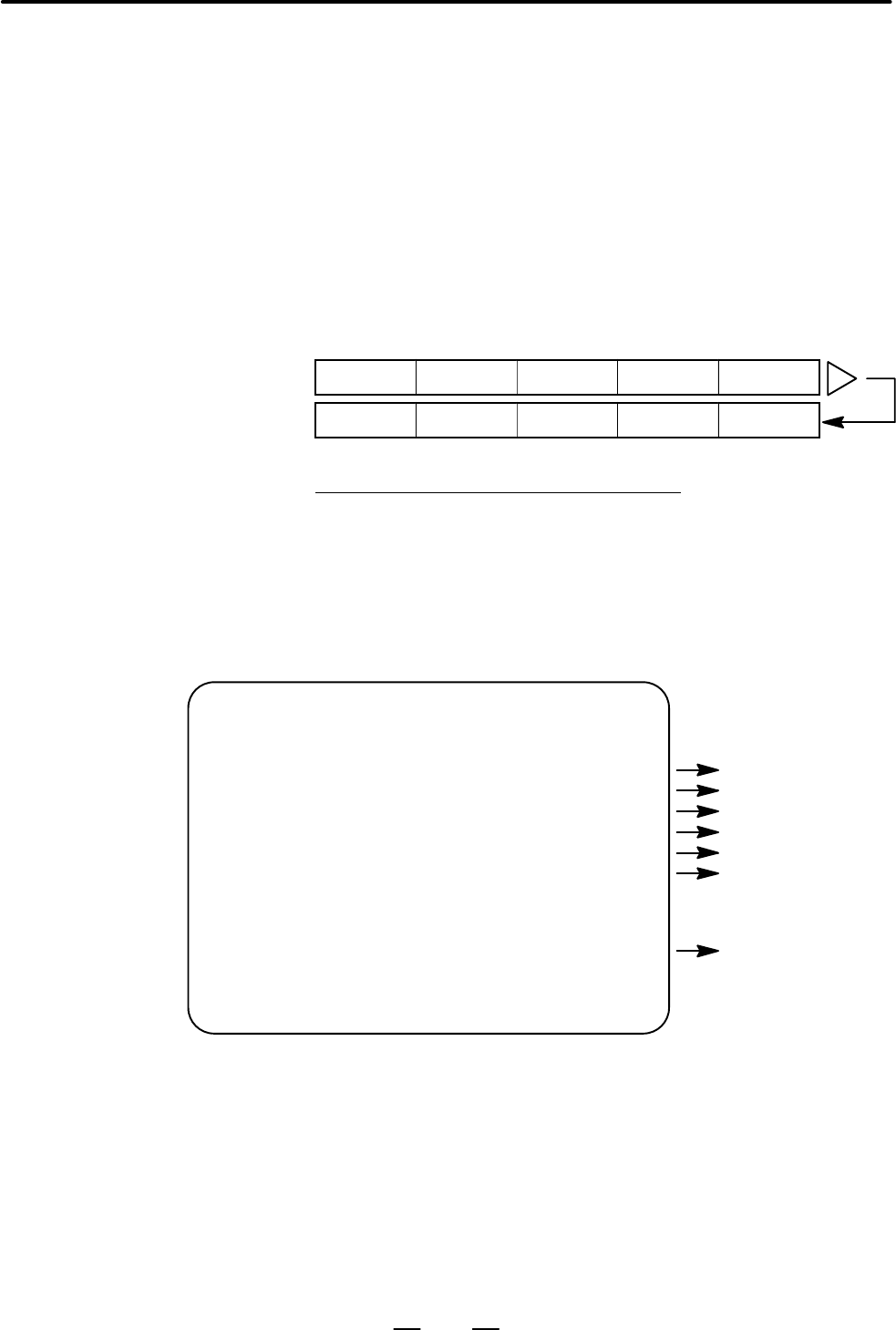 OPERATION
15. LASER FUNCTION
B–63664EN/02
770
The automatic aging function setting screen shows a list of settings
required for the automatic aging function. On this screen, settings
required for aging operation and power compensation can be referenced
and changed at a time. This screen is displayed regardless of whether the
automatic aging function is enabled or disabled.
This screen can be displayed by following the procedure below.
1
Press the "OFRFSET" MDI key several times to display the laser
screen.
2
Press the [SET] soft key.
3
Press the [AGING] soft key to display the aging screen.
Soft key operation: Aging setting screen
The screen consists of three pages in total. The first page and second page
are related to aging operation. The third page is related to power
compensation operation.
Screen display First page
AGING FUNCTION
[AGING SETTING 1]
MANUAL MODE (0:OFF,1:ON)
=
*
Corresponding
parameter Nos.
No.15008#6
No.15334
No.15335
No.15336
No.15337
No.15338
No.15340
15.4
AUTOMATIC AGING
FUNCTION SETTING
SCREEN
Procedure
Explanations
Screens