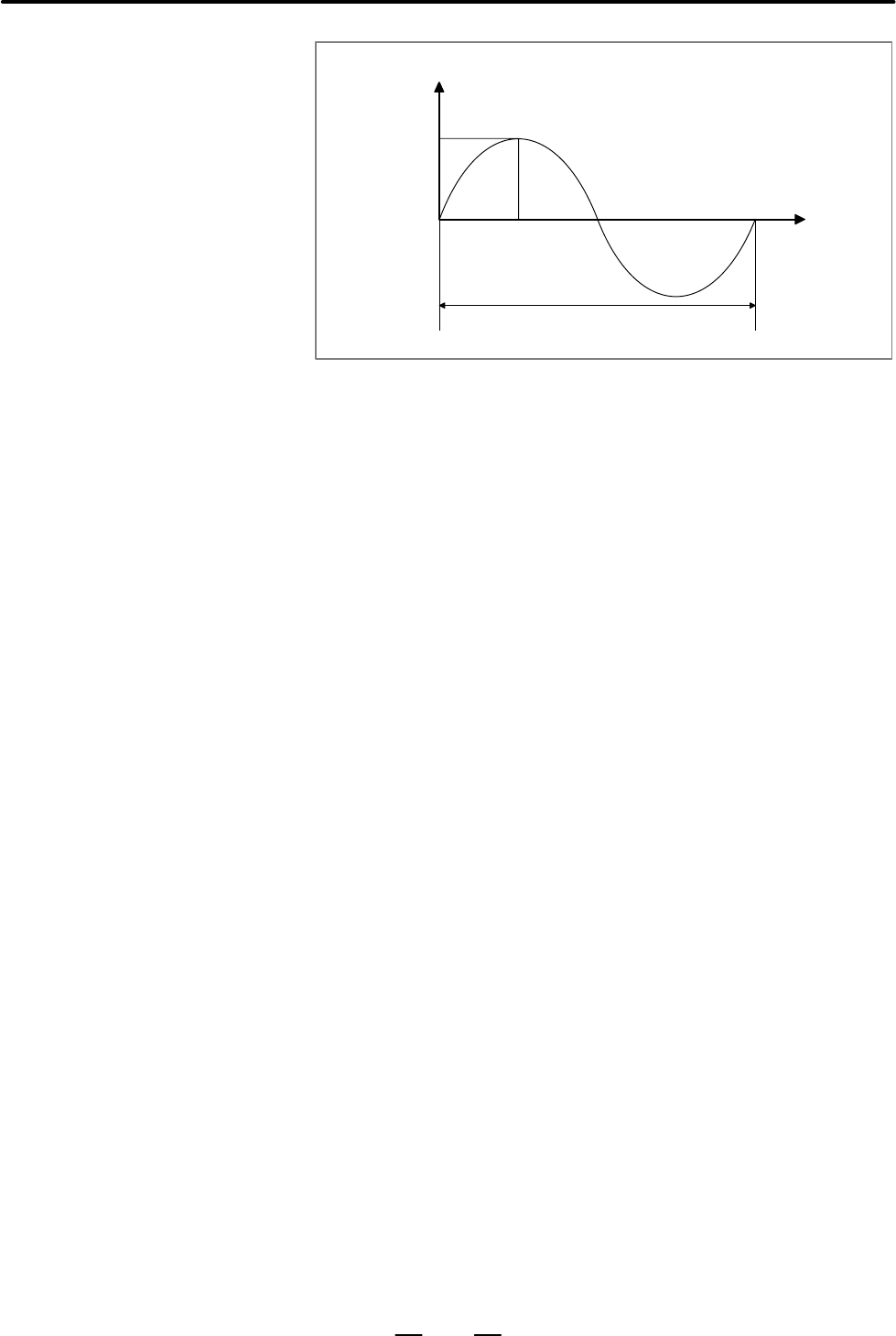 PROGRAMMING
4. INTERPOLATION FUNCTIONS
B–63664EN/02
56
Y
Z
O
r
π
1
Interlock, stroke limits, and external deceleration are effective even for
the hypothetical axis.
Handle interrupts are effective even on the hypothetical axis. Thus,
movement is performed by a handle interrupt.
An axis can be specified as both a hypothetical and gap control axis at the
same time. An axis specified as a gap control axis can also be specified
as a hypothetical axis, while an axis specified as a hypothetical axis can
also be specified as a gap control axis.
A hypothetical axis is effective during automatic operation only. It is not
effective during manual operation.
Hypothetical axis interpolation must be specified by incremental values
only. If it is specified by absolute values, the feedrate for each axis on
which interpolation has been performed may not be correct.
Coordinate rotation is not effective. Coordinate rotation cannot cause
rotation about a helical axis.
Cutter compensation cannot be specified. Even if it is specified, it is not
performed normally.
If pre–interpolation acceleration/deceleration and advanced preview
control are used, hypothetical axis interpolation cannot be specified.
Advanced preview control mode must be turned off.
D
Interlock, stroke limits,
and external
deceleration
Limitations
acceleration/deceleration
and advanced preview
control