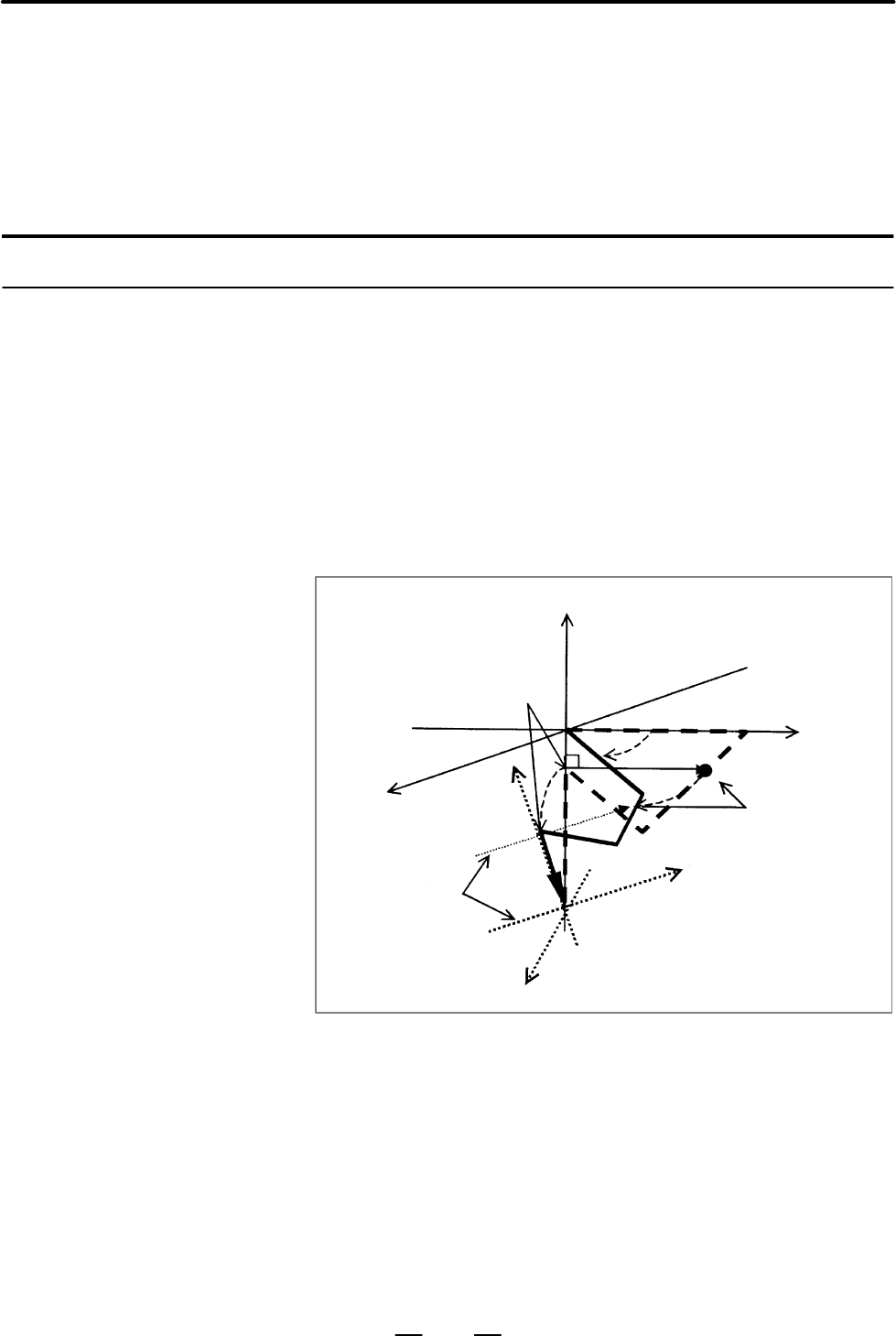 OPERATION
15. LASER FUNCTION
B–63664EN/02
782
The term "hand coordinate system" refers to a coordinate system defined
based on the nozzle attitude with the nozzle tip position regarded as the
origin in attitude control A or B. In a hand coordinate system defined in
an arbitrary space, axis movement is implemented by moving an axis or
more at a time using the feed signal for the X–, Y– or Z–axes.
Using this function makes it easy to position the nozzle during program
creation by teaching.
Procedure
for
manual
operation
in
hand
coordinate
system
(1)Attitude control A
S
Letting +Zh be a direction normal to the nozzle;
S
Letting B be a point viewed from basic–attitude point A in parallel
to the +Y direction, and letting +Yh be a direction parallel to line
AB at the nozzle tip; and
S
With the thumb and the first and second fingers of the left hand
extended at right angles to one another, letting +Yh and +Zh be the
directions of the first finger and thumb, respectively; let +Zh be the
direction of the second finger.
Point A
Point B
Parallel
Hand coordinate system
+Z
+Y
+Zh
+Yh
+Xh
+X
α
β
15.8
MANUAL
OPERATION IN HAND
COORDINATE
SYSTEM
Definition of the hand
coordinate