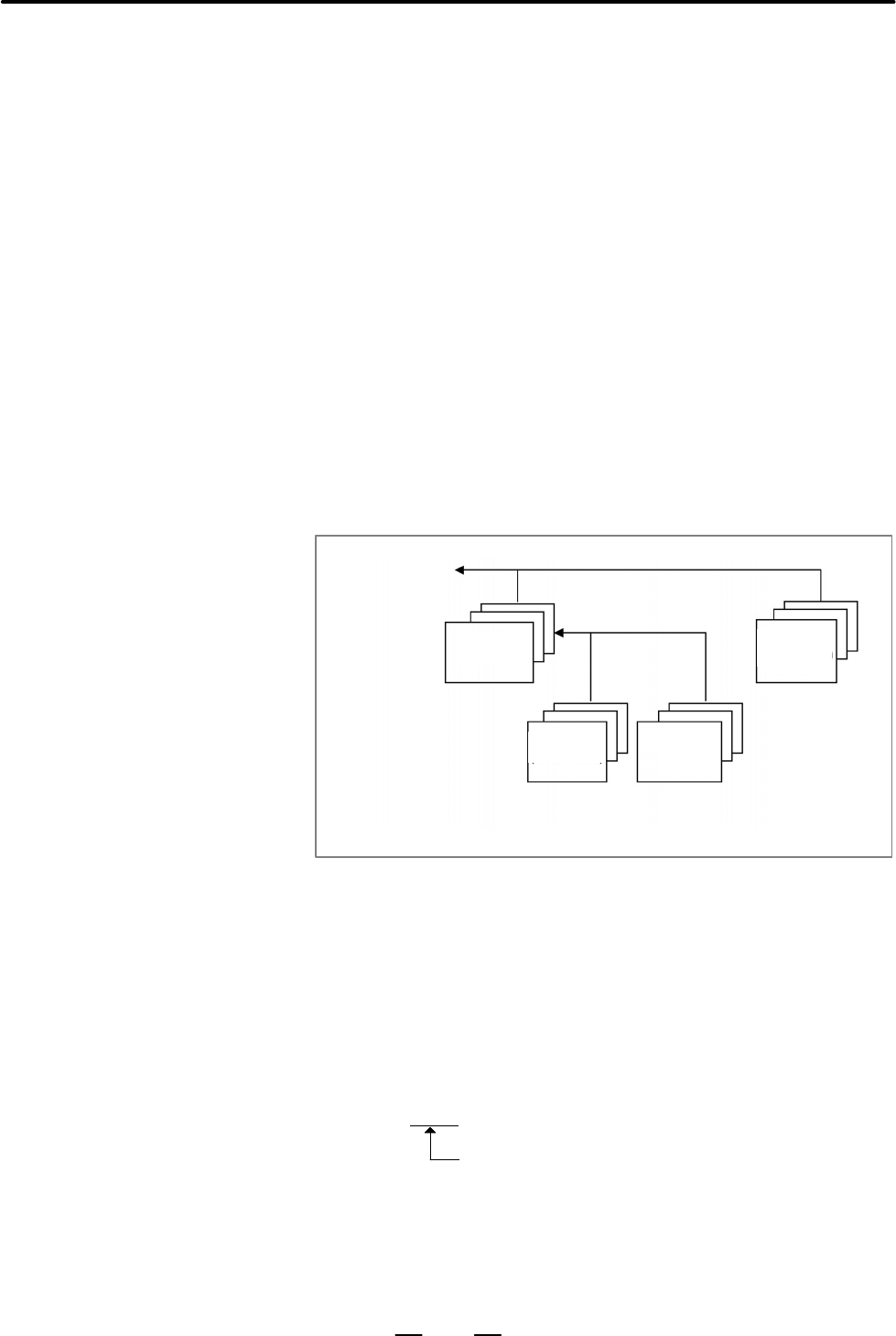 OPERATION
15. LASER FUNCTION
B–63664EN/02
784
The sets of cutting data of the relevant items are registered, under the title
of the proper number in the corresponding data area, which can be called
and used for cutting when commanded by that number in a part program.
This data area has an enough capacity for holding data required for cutting
one type of workpiece (material and plate thickness), so conditions
required for cutting can be set just by specifying a data number.
High–speed access to this area is possible, so data can be modified
manually and easily even during program execution. Furthermore,
modified data can be registered, so cutting conditions can be updated
easily.
When the option for additional cutting condition registration is specified,
the specifications of the conventional cutting condition setting function
can be expanded.
To machining
program
Cutting data
group
Edge cutting data
(auxiliary data area)
Power control data
(auxiliary data area)
Piercing data
group
1 to 10
(1 to 30)
201 to 205
(201 to 220)
101 to 103
(101 to 110)
901 to 910
1)
Cutting data items make up a set, sets make up a group, and groups
further make up a cutting condition data area.
2) The cutting condition data area consists of three types of groups
including piercing data groups, cutting data groups, and auxiliary data
groups.
3)
Piercing data groups and cutting data groups can be specified from a
program by adding a set number to address E.
a.
Without the option for additional cutting condition registration
The number of cutting data set (1 to 10)
The number of piercing data set (101 to 103)
15.9
CUTTING CONDITION
SETTING FUNCTION
Overview
D
Structure of the cutting
condition data area