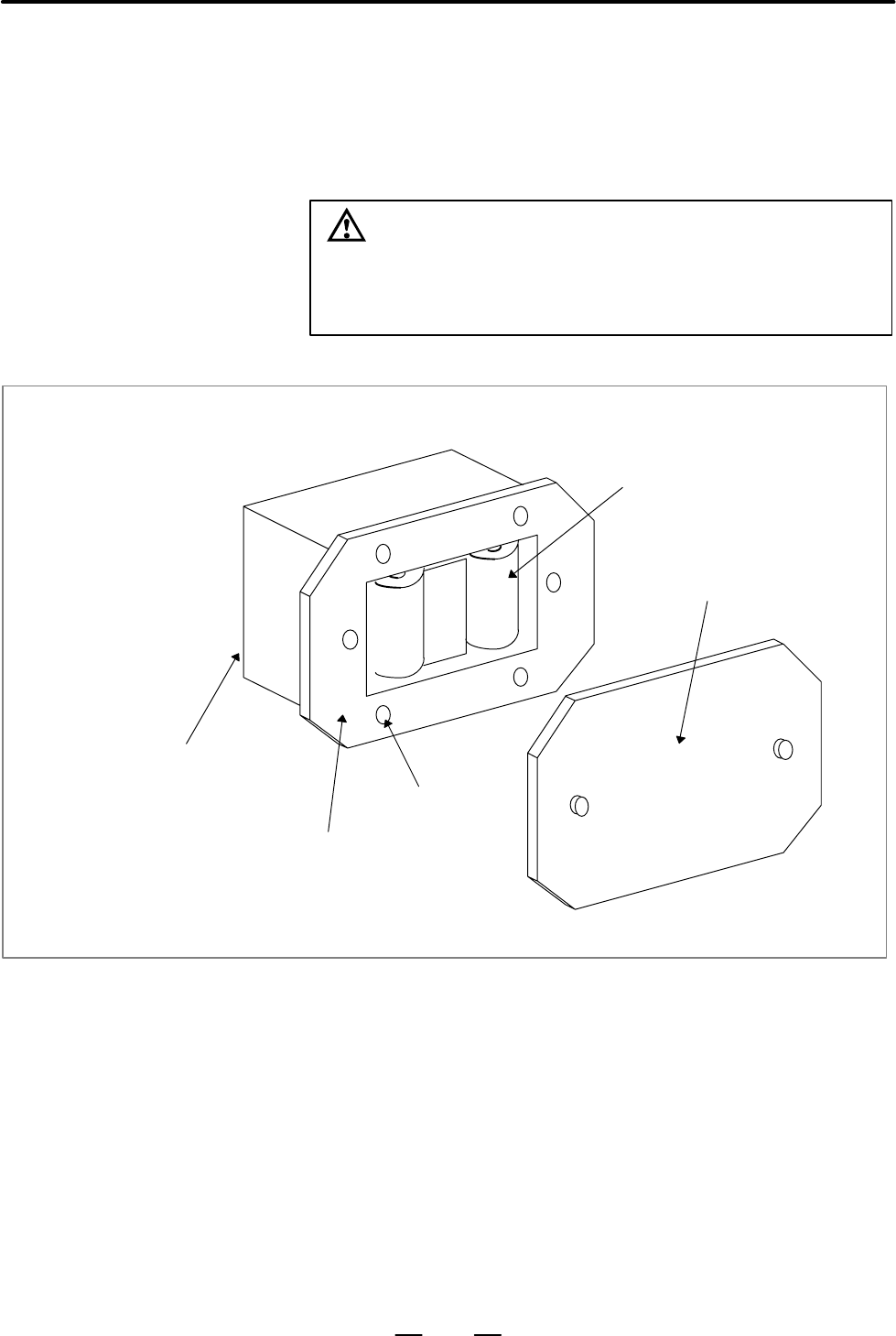 MAINTENANCE
1. METHOD OF REPLACING BATTERY
B–63664EN/02
804
1)
Prepare two alkaline dry cells (size D) commercially available.
2)
Turn on the power to the Series 16
i

/18

i

/160

i

/180

i

.
3)
Remove the battery case cover.
4)
Replace the cells, paying careful attention to their orientation.
5)
Reinstall the cover onto the battery case.
CAUTION
When replacing the alkaline dry cells while the power is off,
use the same procedure as that for lithium battery
replacement described above.
Cover
Connection terminal on the rear
Battery case
Replacing
commercial alkaline dry
cells (size D)