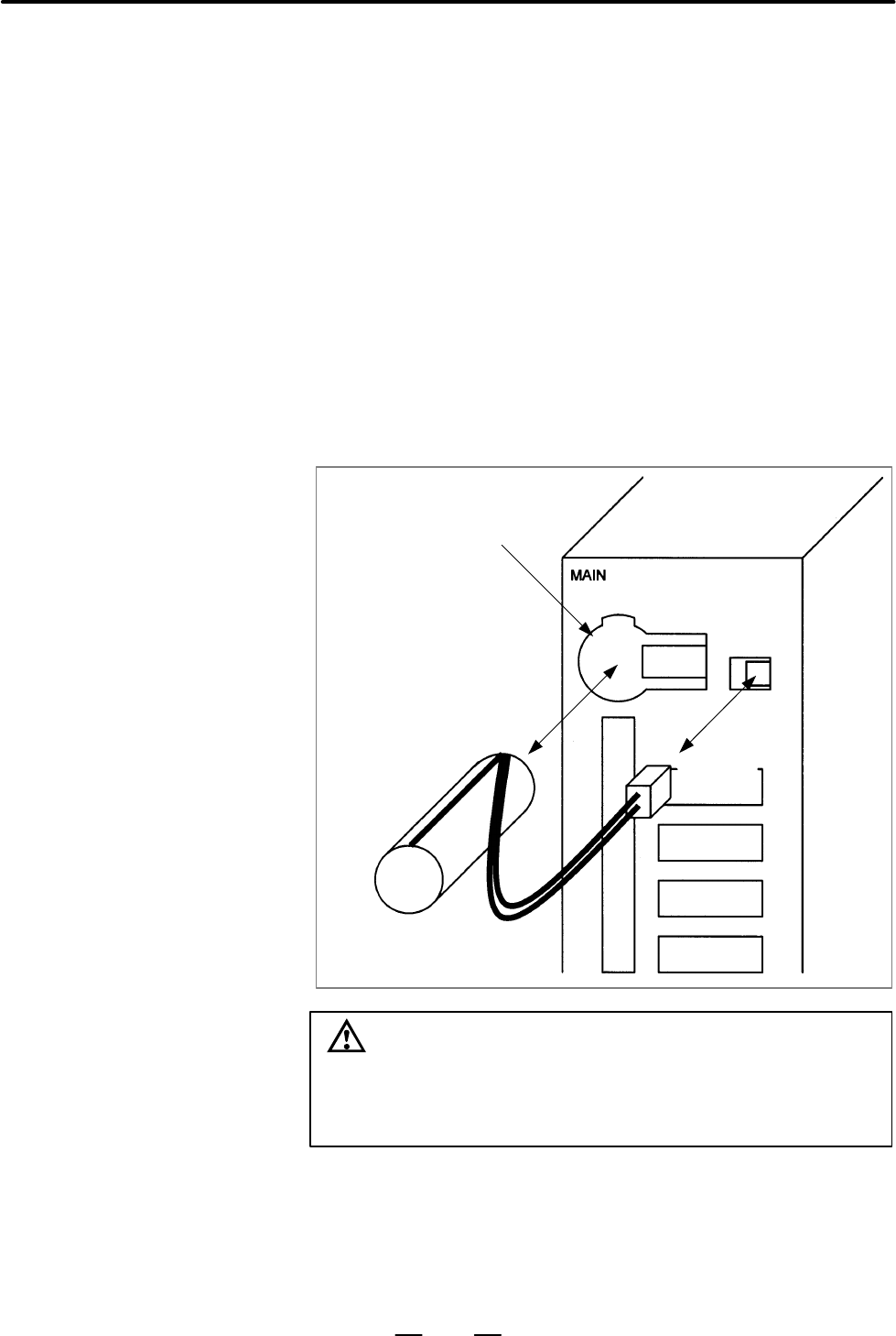 MAINTENANCE
B–63664EN/02
1. METHOD OF REPLACING BATTERY
805
If a lithium battery is used, have A02B–0200–K102 (FANUC internal
code: A98L–0031–0012) handy.
(1)Turn the CNC on. About 30 seconds later, turn the CNC off.
(2)Remove the battery from the top area of the CNC unit.
Disconnect the connector first. Then, remove the battery from the
battery case.
The battery case is provided in the top area of the face plate of the main
CPU board.
(3)Replace the battery, then connect the connector.
Battery case
Lithium battery
A02B–0200–K102
Connector
WARNING
The incorrect mounting of the battery may cause an
explosion. Avoid using any battery other than the one
specified here (A02B–0200–K102).
1.2
REPLACING THE
BATTERY FOR
STAND–ALONE TYPE