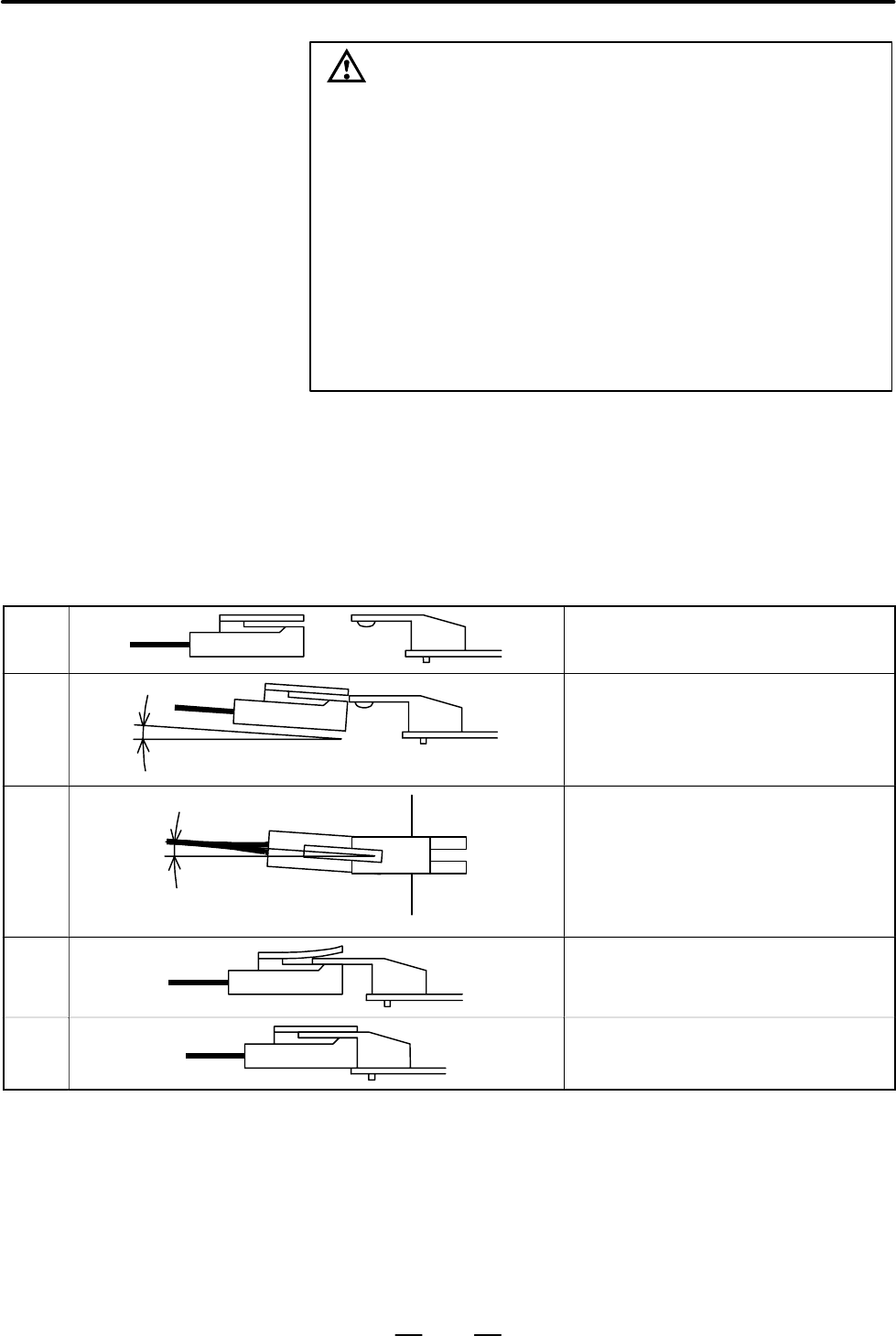 MAINTENANCE
B–63664EN/02
1. METHOD OF REPLACING BATTERY
815
WARNING
1
When replacing the battery, be careful not to touch bare
metal parts in the panel. In particular, be careful not to touch
any high–voltage circuits due to the electric shock hazard.
2
Before replacing the battery, check that the DC link charge
confirmation LED on the front of the servo amplifier is off.
Neglecting this check creates an electric shock hazard.
3
Install the battery with correct polarity. If the battery is
installed with incorrect polarity, it may overheat, blow out, or
catch fire.
4
Avoid a short–circuit between the +6V and 0V lines of a
battery or cable. A short–circuit may lead to a hot battery, an
explosion, or fire.
If an excessive strain is applied to a connector when it is inserted or
removed, a poor contact may result. When inserting and removing the
battery connector, therefore, be careful not to apply an excessive
wrenching force to it; just follow the instructions given in the following
table.
(1)Attaching connectors
<1>
Check the attachment position.
<2>
10 degrees or less
Plug the cable connector while raising it
slightly.
<5>
5 degrees or less
Here, the angle of the cable connector to
the horizontal must be 5 degrees or less.
<3>
After passing the lock pin, insert the
connector straight.
<4>
The attachment of the connector is
completed.
[Caution No.2 for battery
replacement]