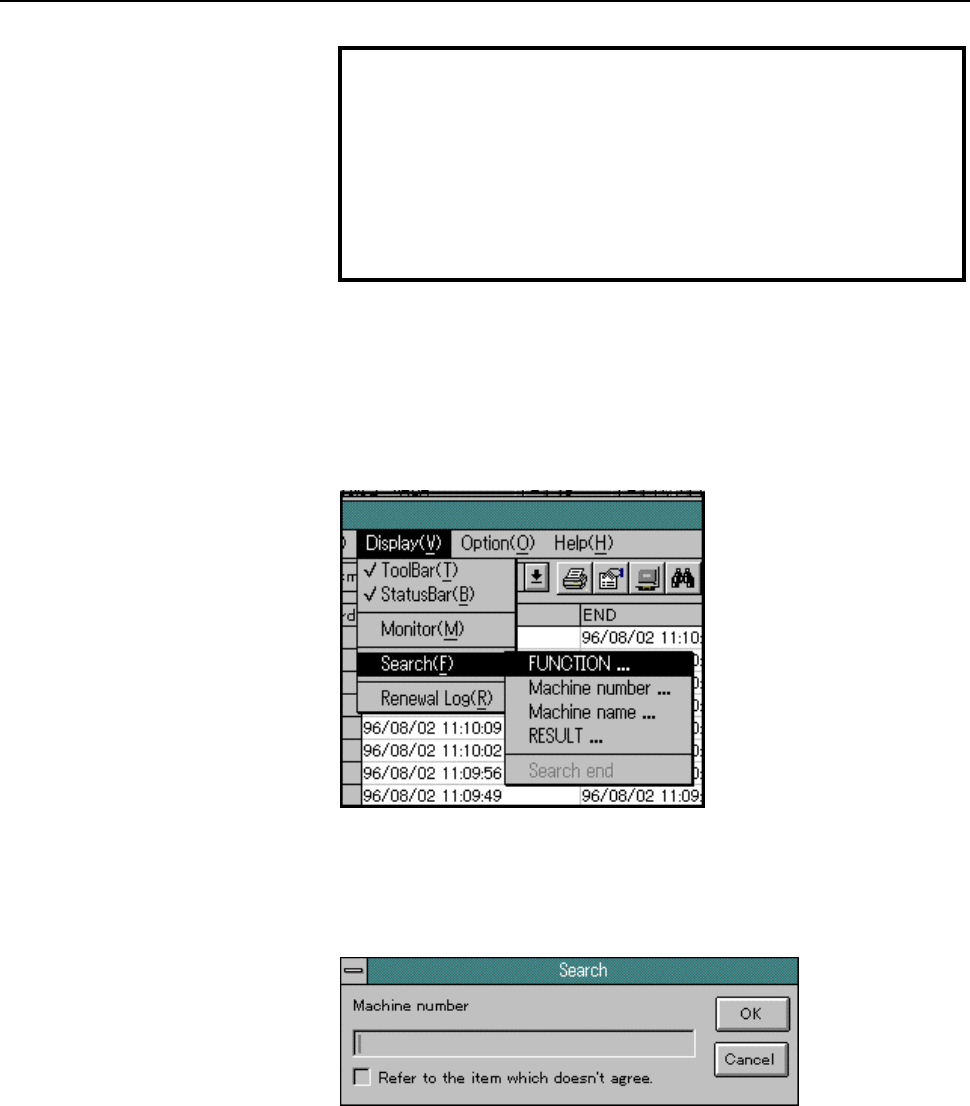 B-75044EN/02
5. OBSERVATION OF FA SYSTEM FOR PC
-175-
Searching the Log Message
The way that the message is searched by using the menu
1
Click the [Search] command of the [Display] menu. The sub menu will
appear.
Sub Menu
2
Click the item you want to search from the sub menu. The [Search]
dialog box will appear.
In case that the machine number is selected
3
Enter the item you want to search, and click the <OK> button. The
selected log information is displayed.
The way that the message is searched by using the button
You can search the log information by using the button instead.
NOTE
1
When the monitor is executed, you can not use the function except for
the [End], [ Stop the monitor], and [Change the monitor interval]
command. The horizontal scroll bar can be used in monitoring, but the
vertical scroll bar can not be used.
2
If the monitor interval is too short, a computer may be overloaded.
Please set up intervals of over ten seconds.